Stories
Student assistantship with Li Keur project yields golden opportunities for two PACTS majors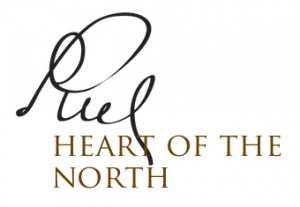 Peacebuilding students Bryna Link and Hannah Connelly describe joys and challenges of their work on the Li Keur Podcast, interviewing creators and collaborators from the eponymous new opera.
Bryna Link and Hannah Connelly joined the production team of celebrated new opera Li Keur: Riel's Heart of the North as student assistants back in July. What began as a summer position—and for Connelly, a practicum placement ahead of graduation next Spring—has developed into a long-term student assistantship that will take both women all the way through Summer 2021.
In the two months they have spent on the job so far, Link and Connelly have been involved with diverse moving pieces of the Li Keur project, including the creation of a new podcast.
The podcast show is, of course, a promotional tool and information dissemination stream for the production, co-created by Dr. Suzanne Steele (librettist) and CMU adjunct music professor Neil Weisensel (composer).
"A lot of guests we speak with are linked in some way to the production, like James Westman—who played Louis Riel in the first preview of the show. Some others are translators on the project, or collaborators from other fields. We always try to incorporate questions about the production itself," Connelly says.
But, as Link explains, the show is also a great deal more than that. If conversing is thinking, a way to dig deep into the central issues most germane to Li Keur's impact as a creative venture, then the podcast is also an essential venue for research, teambuilding, community connection, and creative ferment.
"It's also crucial relationship-building work. In terms of the podcast, exploring someone's life through an interview is just that, not just for Hannah and I, but for the community as well: it builds a bridge of relationship between this guest and our listeners. In that sense the show also delivers a more in-depth, relationship-centred look at what Li Keur is really all about, at the heart of the thing."
The pair go back and forth in referring to Li Keur as either an opera, a 'dramatic musical' or simply 'the production.' Connelly explains that while the singing in Li Keur is certainly operatic, as is its structure, the show straddles some key lines of form and genre. Hiding underneath the dilemma is some sad truth about opera's history as a form and its implications for potential Indigenous viewers today:
"I think by experimenting with calling it a dramatic musical rather than an opera the creative team is experimenting with the messaging around Li Keur, in an effort to help it appeal to the widest possible audience. The fact is that opera is a very colonial medium with a very exclusive history and the word provokes a lot of assumptions from potential viewers," Link says.
She continues: "Personally, I think it's about darn time the opera world made the effort and took the time to move into this medium and put Indigenous work into their stage! Yes, it's very colonial, but it's also the arts: they're very open and progressive. It's just about taking that step forward and making it happen—the move is long over due. Still, there is a lot to think about in how the show gets presented to the wider community."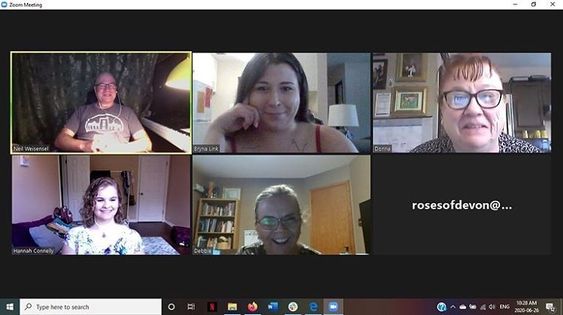 As research assistant or student practicum gigs go, the Li Keur project is a gold mine of diverse, high profile opportunities for skill development, cultivating connections, and building experience. Asked what the best and toughest parts of the job have been so far, Link and Connelly pretty much agree the hands-on work is the toughest learning curve: things like new technology and new platforms—par for the course on such a complex and advanced project as an opera.
"We're helping the creators build a pronunciation database of all the indigenous languages used in the production, and I'm also doing all the editing for the podcast, a lot of behind the scenes stuff, which is completely new to me. I've never done anything with audio editing but it's been really interesting to learn," says Connelly.
Under most enjoyable aspects of the job, conversation—the meat and potatoes of their podcast work, and of their mentorship under Steele, Weisensel, and even the directors of the Manitoba Opera Company—rises quickly to the top.
"I'm amazed by the vulnerability that our guests have given us in their answers to interview questions. Getting to engage with them in that generosity as they're speaking up for things they believe in, many of which needed a voice long ago, has been one of the best parts of this for me," Link says.
At CMU, both students major in Peace and Conflict Transformation Studies, with Link just beginning her degree and Connelly near finished hers. For both women, they say this posting has opened up golden opportunities for self-cultivation and expression—both personally and as practitioners of their vocation:
"As a student of Peacebuilding one thing that comes up in every class, no matter what, is the primary importance of relationship. I think it's the most important thing when we're talking about reconciliation. Having this opportunity to work with, listen to, and build relationship with these great Indigenous creatives has been such a special thing," says Connelly.
Link adds, "The work is an amazing opportunity as a scholarly position and for professional development, but for me it's also very personal. I'm the third carrier of intergenerational trauma from Residential Schools in my family. My great grandmother was a translator in Michif, Saulteaux, and Ojibwe languages, and it has been such an honour to be able to carry on with that work through this project—to follow in her footsteps by bringing those same languages back to life in Li Keur."
The Li Keur Podcast is available now on Spotify, Apple Podcasts, and Podbean, with new episodes slated into 2021. Links to new episodes can also be found on social media accounts for Li Keur: Riel's Heart of the North, including Facebook, Twitter, and Instagram.
Print This Article