News Releases
Production Update: Dr. Suzanne Steele and Neil Weisensel's Li Keur, Riel's Heart of the North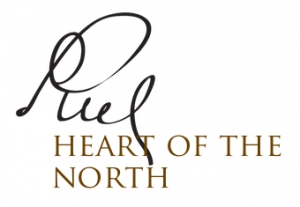 Two CMU Peace and Conflict Transformation Studies (PACTS) students will assist completion of Indigenous Language pronunciation database essential to new opera.
Co-creators of the new opera Li Keur, Riel's Heart of the North—Dr. Suzanne Steele, Métis poet and scholar, composer Neil Weisensel, Adjunct Professor of Music at CMU—have hired two CMU students to learn and assist on the opera's production team as they move towards the show's first staged production in 2021. Senior PACTS students Bryna Link of Peguis First Nation and Hannah Connelly of Saskatchewan will take on the roles of Communications Assistant and Production Assistant respectively.
Li Keur had its world première with the Regina Symphony Orchestra back in March of 2019, under conductor Gordon Gerrard. That production was semi-staged, functioning more like an oratorio with stand-and-sing presentation. Further, the libretto, written by Steele, was about 70% English or French and 30% Indigenous languages at the time.
With a year of further government funding, time, and collaboration under their belts, the team is working to turn those numbers around, such that the show will ultimately be 70% Indigenous languages, like Anishinaabemowin, and Michif, and only 30% English or French, including both sung and spoken parts. The key to this change is an Indigenous language pronunciation database the team has been collectively compiling in partnership with Indigenous speakers and translators. Weisensel explains:
"The database pairs translated phrases with audio and video recordings of their pronunciation by the project's Indigenous translators so that singers can learn their parts correctly, and also so that I, as the composer, can really hear and understand what these languages sound like—their cadences, their vowel shapes—in order to best set them to music. This aspect of the project has been very technically complex and logistically demanding, involving a lot of time and cooperation."
This is where Link and Connelly come in.
Link (28) is an Indigenous mature student training for future work as a liaison between northern communities and the Government of Canada, advocating for the protection of treaty rights and freedoms. Through this project, she looks forward to opportunities to honour her great-grandmother, who was an interpreter at Peguis First Nation halfway hospital translating Michif, Saulteaux, and Ojibwe.
Connelly aspires to continue her education in social work, with hopes of working for social services with at-risk you and newcomers to Canada. Through this project she looks forward to cultivating new technical and social skills while gaining greater exposure to Métis and Indigenous culture.
Weisensel says, "It's such a blessing to have such self-motivated and highly skilled students to help us with this important work—you have to be those things to do this. And, of course, it's great to be able to offer them the chance to learn valuable new skills. They'll be doing everything from video editing, adding subtitles to video samples, managing our social media both in strategy and execution, to research. So many important things need to be done, but Dr. Steele and I don't always have time to juggle everything ourselves."
Originally set for this year, the staged production the Winnipeg Symphony Orchestra was recently postponed to October 2021, due to delays associated with COVID-19. Weisensel calls it a blessing in disguise. With Link and Connelly on board the extra time will be put to excellent use and could even give rise to further funding opportunities.
Print This Article