Latest News & Stories
Faculty Profiles • 2020.02.18 @ 2:15 PM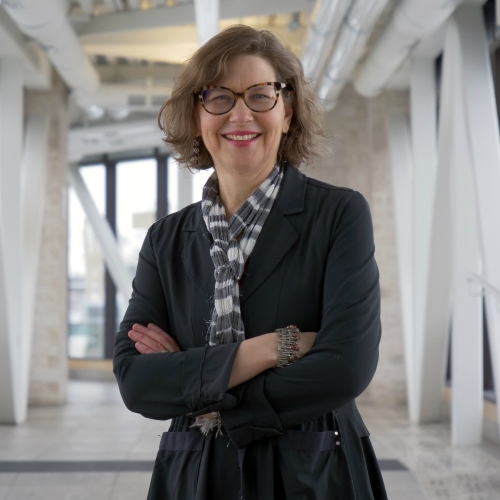 Cheryl Pauls is the serving president of CMU. Prior to her installment in 2012, she taught for 26 years in the areas of piano and music theory.

What do you love about your work here?
As much as I value the creativity of the arts, I have to admit, even to my musician friends, that I find it takes even more creativity to do administration. That's what I love about my current role; I love the range of people that I get to bring together, the ways I have to think forward when there's no template for how things should go. It's a wonderfully creative task for me!
News Releases • 2020.02.12 @ 9:00 AM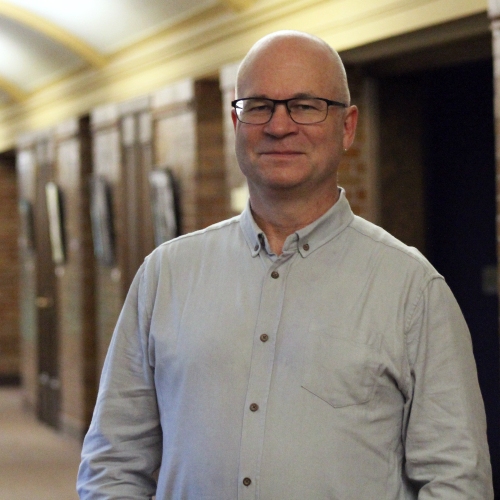 Funding will help ensure every possible measure is taken to make Li Keur, Riel's Heart of the North a reconciliation project, curtain to curtain.
Grant writing is notoriously difficult, time-consuming, meticulous work, yielding unpredictable return on investment. Yet it remains an essential and unavoidable demand of research and creative careers. For Neil Weisensel, adjunct Professor of Music at CMU and composer of Li Keur, Riel's Heart of the North which débuted last year, the effort is paying off. He recently received $50,000 in the form of a federal grant from the Social Sciences and Humanities Research Council of Canada (SSHRCC) for further work on a thriving production.
Videos • 2020.02.10 @ 11:00 PM
Stories • 2020.02.10 @ 3:04 PM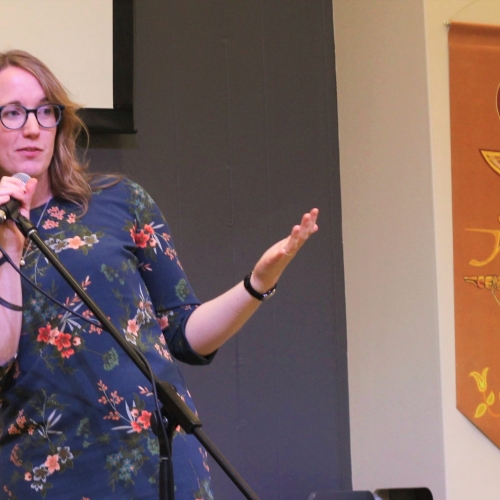 Thanks to a shift in approach, Tuesday all-campus worship gatherings at CMU are attracting a better, more consistent turnout from the student body. What's different? Spiritual Life Facilitator Danielle Morton says that incorporating liturgy has brought much-needed stillness, rest, and intimacy back to a campus worship routine that was not drawing attendance as it once had.
Videos • 2020.02.07 @ 10:26 AM
Latest Blog Posts
MSC News • 2020.02.06 @ 3:33 PM
Dr. Jodi Dueck-Read, Assistant Professor of Conflict Resolution Studies, has taught at Menno Simons College as a sessional instructor since 2010 and has been on faculty since 2015.
What do you love about your work here?
MSC News • 2020.01.07 @ 3:09 PM
Dr. Jobb Arnold, Assistant Professor of Conflict Resolution Studies at Menno Simons College (MSC), has received a grant of $5,000 from the City of Winnipeg's inaugural Community Safety and Crime Prevention program.
Winnipeg is experiencing a methamphetamine (meth) crisis of proportions larger than the city has ever seen, and Arnold is tackling the issue head-on. He developed a community meth response training resource and ran the first sessions with it over the fall of 2019 for organizations like the Addictions Foundation of Manitoba and some of the city's crisis social workers.
MSC News • 2020.01.06 @ 11:57 AM
Dr. John Derksen, Associate Professor of Conflict Resolution Studies, has taught at MSC since 2000.
What do you love about your work here?
MSC News • 2019.12.11 @ 10:51 AM
As Stephanie Stobbe (Menno Simons College) and team prepare for the project's next phase, key players are adding their voices to the record, including Joe Clark, PM during the height of Southeast Asian immigration to Canada.

Between 1975 and 1980 Canada resettled 69,200 South East Asian refugees.
Community & Alumni • 2019.11.19 @ 1:18 PM
For Nolan Kehler, building a career in which singing can be of service to others, whether through critical storytelling, powerful encouragement, or creative advocacy, is the goal to strive for.
Nolan Kehler (tenor) completed his Bachelor of Music in 2017, concentrating in Vocal Performance. In his graduating year he placed third in CMU's prestigious Verna Mae Janzen Music Competition, and in 2019 he graduated from University of Victoria (BC) with a Master of Music degree in Vocal Performance. New as he is to life as a working artist, Kehler is already booking regular singing work in leading roles, on top of his part-time job as a technical producer for CBC Manitoba.
Print This Page