News & Releases
Posted in Audio • Sunday, April 5, 2020 @ 12:00 AM
Theme: Voices of our 2020 Graduates
This month on Sunday@CMU, we are featuring interviews with three CMU students graduating this year. I recently sat down with them to ask about their experiences over the past few years and what's next. On April 12, we are broadcasting an Easter meditation by Dr. Sheila Klassen-Wiebe. Sheila is Associate Professor of New Testament at CMU.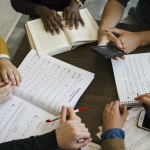 Posted in Stories • Thursday, April 2, 2020 @ 2:18 PM
PAL, or Peer Assisted Learning, is a peer-tutoring program run each year at CMU by a collective of student volunteers. Normally, PAL holds drop-in hours on campus throughout the week, offering fellow students help with homework, essay writing, test prep, study skills, and more. This year, with courses moved suddenly online, students are grappling with new challenges, and PAL is offering new solutions.
Posted in Video • Tuesday, March 31, 2020 @ 3:05 PM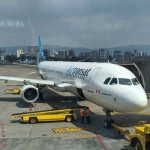 Posted in News Releases • Saturday, March 28, 2020 @ 9:00 AM
The group of 36 students, five leaders, and two staff left Guatemala aboard a repatriation flight bound for Quebec on Friday afternoon.
BREAKING: The good news is finally in! CMU has received word that the Outtatown group awaiting repatriation secured passage on an Air Transat flight leaving Guatemala on Friday afternoon, March 27, and arrived in Quebec that same night.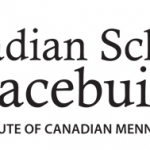 Posted in News Releases • Friday, March 27, 2020 @ 5:31 PM
Due to the ongoing travel restrictions and social distancing directives in place across North America in response to the global COVID-19 pandemic, CMU's Canadian School of Peacebuilding (CSOP) is announcing the following changes to its June 2020 courses.
Print This Page