News Releases
CMU announces new Director of Athletics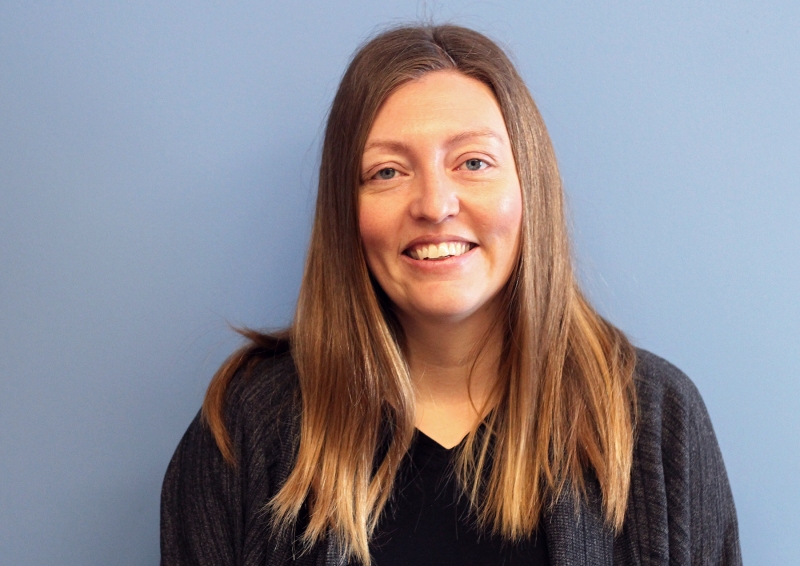 Cara Isaak has been appointed to Director of Athletics at Canadian Mennonite University (CMU). Isaak will work across all athletics programs and help develop and bolster the already robust athletics programming at CMU.
Isaak has spent the past seven years as a coach of CMUs women's soccer team, and, in 2018, her experience helped lead the Blazers to their first MCAC Women's Soccer Championship since 2009.
Isaak has also spent time coaching for both University of Manitoba and the University of Winnipeg; she also sits on the Football Manitoba Board of Directors.
Isaak is excited to start the new chapter in her career and says her experience coaching at CMU allowed her to get to know the athlete experience. "It gave me a glimpse into CMU and the community here," says the Physiology & Pathophysiology PhD graduate.
The new hire comes following the resignation of Russel Willms, who served as CMU's Director of Athletics for over 13 years. Willms returns to his hometown of Kelowna, BC, and a position at the University of British Columbia's Okanagan Campus.
Through his many years of dedication to CMU, Willms developed a program that helped shape many students' academic and athletic lives.
"Russel is such a huge personality and is very outgoing. He can invasion what an event will look like and make a whole show around sports. And that's the game-day experience people expect when they come to CMU," says Isaak. "It was definitely good that I was able to learn from him and see how he ran those events."
Isaak hopes to build an athletic program that is welcoming and inclusive. She says that every student should feel comfortable coming to her office to discuss their experiences.
"We are so excited to work alongside Cara and see the CMU Blazers Athletics program flourish under her leadership," says Charlie Peronto, Dean of Student Life.
"Cara brings a student-centric approach to her coaching. She strives to see student-athletes grow and develop across the spectrum of their experiences, especially in the classrooms and within their local communities," says Peronto.
For Isaak, amidst a pandemic, the health and safety of the students and athletes is her priority. "I know it's been a hard time for the coaches and athletes with starting and stopping practices or modifying practices, modifying even the way spectators attend games—I want to make sure the students feel safe and still have a meaningful experience as a student-athlete."
Print This Article