Alumni Profiles
CMU School of Music alumna awarded prestigious Yamaha Fellowship
Success credited to the strong mentorship and diverse training received at CMU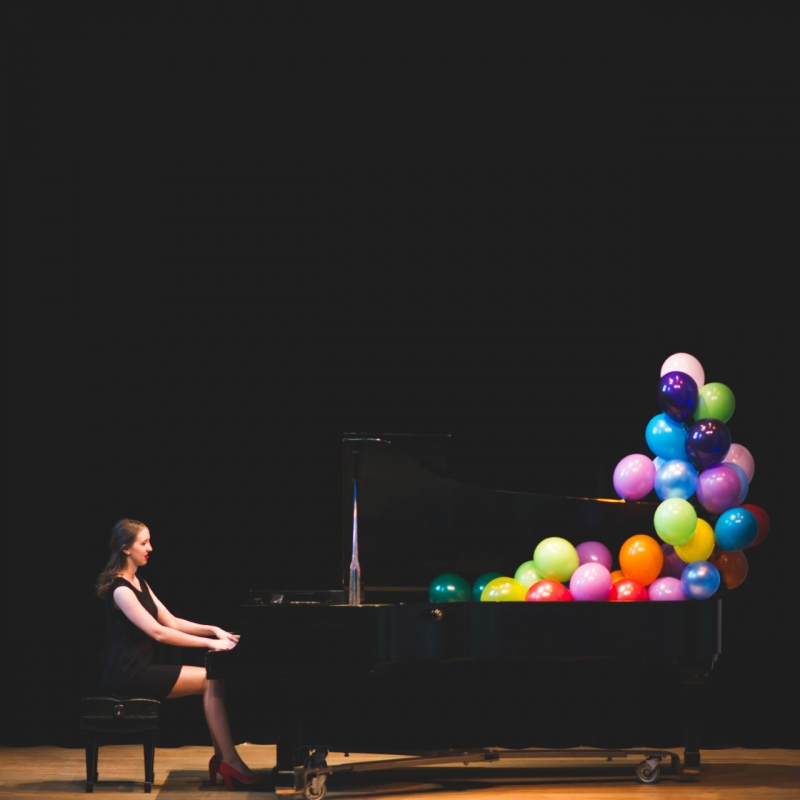 CMU alumna Anneli Loepp Thiessen has been awarded the University of Rochester's coveted Yamaha Fellowship: a full-ride scholarship to study for one intensive week at the university's Eastman Leadership Academy this summer.
Limited to just 25 people, the program will include mentorship from faculty, training in essential skills like grant-writing, and support in developing a personal project of each Fellow's choice. Loepp Thiessen says her passion project will, "as always," have a feminist objective:
"My project will involve focused inquiry into how patriarchy and sexualization of women has negatively influenced women's experiences in the arts, especially in contexts like professional music studios."
Loepp Thiessen graduated from CMU in 2018 toting a Bachelor of Music with double concentrations in Piano Performance and Music Ministry. During her time on campus she cultivated serious chops in both these areas.
From 2016, she was the youngest member of the development committee for Voices Together, Mennonite Church Canada/USA's new hymnal, forthcoming this year. In 2017, she took first place in CMU's Verna Mae Janzen Music Competition. In 2018 was accepted directly into the University of Ottawa's Master of Music program, and in 2019 she won $17,500-worth of federal grant funding [SSHRCC] to complete her thesis on Gender Representation of Women in Contemporary Worship Music.
Loepp Thiessen says she could not have trained for this success anywhere but CMU:
"CMU took in all of me and fostered everything I am, in a way that I don't think would have been possible anywhere else. I was so torn in the beginning about where to go to school. I knew I wanted to pursue a Master's in Piano Performance and I wanted to be nurtured, pushed enough to really set me up for success at that level. I feel silly now for worrying."
"I was so prepared for this degree, and CMU pushed me so much: musically, academically, spiritually. I got exactly what I needed, in areas I hadn't even expected! CMU helped me develop as a whole person. Particularly, CMU validated that my feminist conviction and my church commitment could work together productively—so much so that I get frustrated now when the church isn't necessarily able to do the same."
Come September, Loepp Thiessen will continue at the University of Ottawa to begin a PhD in Interdisciplinary Music Research, which will further the line of inquiry she began during her Master's studies:
"I feel uniquely positioned to do this research thanks to my undergrad. At CMU I was able to join the strengths of my Mennonite background, with its evangelical and charismatic attunement, to the strengths of the university, with its progressive theology and the high value they place on women in leadership. I think most students in my area tend to be versed in one or the other of those worlds, but having a strong background in both is a major advantage that I'm very thankful to for."
"CMU is the best thing that could have happened to me that way. I mean, it's just full of strong women who are really good at what they do. I have a mentor from CMU for every aspect of what I'm interested in, from performance and pedagogy to arts management to worship, activism, and church work. I feel like I'm much more employable and successful than I would have been because I've been mentored in my ability to do so many different things."
To learn more about how CMU's School of Music could help you make the most of your gifts and interests, while training for career success, visit cmu.ca/music.
Print This Article