Alumni Profiles
Graduate School of Theology & Ministry alumnus finds immigration consultancy work a "life-changing experience"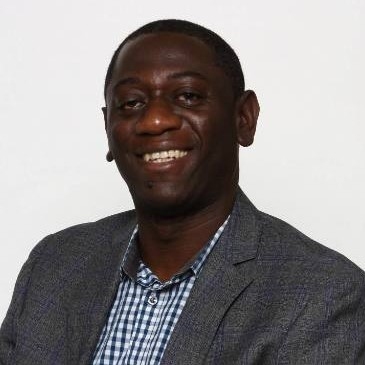 For Canadian Mennonite University (CMU) alumnus Arisnel Mesidor (CMU '15), changing people's lives isn't an abstract hope or dream; it's the reality of his daily work.
As the owner and manager of Mesidor Canadian Immigration Services, he helps non-Canadians make the life-altering transition to becoming Canadian citizens. Daily, he meets with clients and mentors them as they navigate the complex world of the Canadian immigration system.
"It's someone's life you're touching," says the Haitian-born father of two. "It is a life-changing experience to help bring someone to Canada."
Before starting his own business, Mesidor also went through the Canadian government's resettlement program. He says that experience helps give him an insider's knowledge of the challenges that affect his clients.
In the early 2000s, Mesidor attended the State University of Haiti and was on track to become a linguistics educator in his home country.
In 2004 he received a scholarship to attend Booth University College in Winnipeg. He decided to move to Manitoba and pursue a Bachelor of Arts in Christian Ministry. By the time he graduated in 2008, he had become a permanent resident in Canada.
Mesidor says education and knowledge are invaluable to him, so he decided to continue his theological studies at CMU.
Joining the Graduate School of Theology & Ministry (GSTM) in 2009 meant he now had a vision for the future. For five years while in graduate school, Mesidor worked part-time at Église communautaire de la Rivière Rouge as a pastor.
Mesidor says the precarious balance of work, family, and school became quite a struggle for him as he neared his final years of the graduate program. "Pastoral work is very complicated—I don't know if it was for me," says Mesidor.
Feeling burnout, Mesidor says he started searching for a new vocation.
He says almost by fate, the opportunity arose to work at Mennonite Central Committee (MCC) Manitoba as the Migration and Resettlement Program Coordinator. Mesidor says immigration services was his first "meaningful" work. "It's good to do something you feel confident in," he says.
His role at MCC Manitoba increased his interest in immigration services. He became a Regulated Canadian Immigration Consultant and took resettlement consultancy courses during this time.
Mesidor began taking on freelance consultancy work, which he says he "sort of accidentally stumbled into," before launching and moving full-time to his agency in 2018.
His work now with Mesidor Canadian Immigration Services follows the ethos of his studies at CMU. Mesidor says, "As Christians, everything we are doing, whether it be leading the church or some other job, is your ministry—wherever you are, you are God's ambassador."
Mesidor says that doesn't mean he prays with every person who comes to the office, but his theology reflects how he approaches his work, the care he puts into it, and how he treats his clients.
Karl Koop, GSTM Director, says, "Theological education at CMU touches every dimension of reality and engaging the various disciplines is a key aspect of our task—whether students are preparing for a diversity of vocations or whether they are becoming leaders in their community."
Koop says that CMU faculty help students navigate their own ecclesial traditions and maneuver the many ways the Christian story is understood or interpreted. "We help students develop a capacity to lead with clarity and resolve, even while maintaining a sense of openness."
"Often, you come across very discouraged clients," says Mesidor. "At that point, you have an opportunity to instill hope in people and let them know that they are not alone in this—there is certainly a faith aspect to this work."
In the future, Mesidor says he might go back to school to earn a doctorate, but "I am practical. I don't need to have a PhD-level knowledge in [immigration services]." However, he says he does feel nostalgic for linguistics and may pursue that in the time to come.
Print This Article