Innovative Indigenous language database developed and launched by Li Keur team and CMU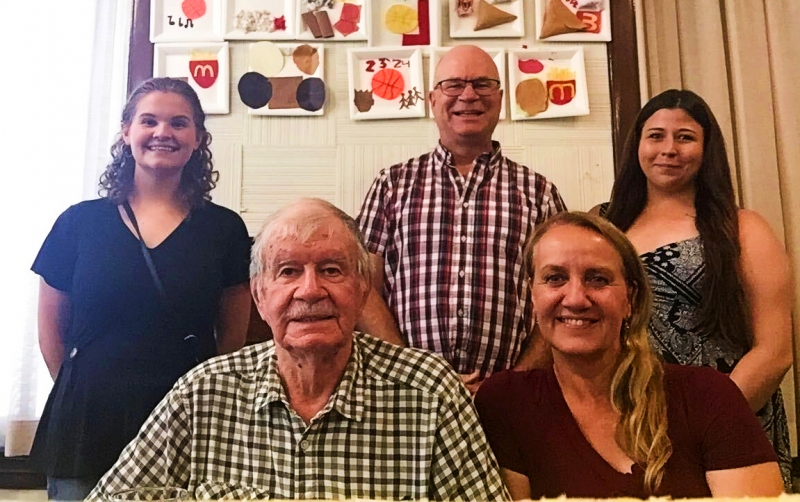 The team behind Li Keur, Riel's Heart of the North launched an innovative Indigenous language database this spring.
Li Keur is a new dramatic musical work co-created by Métis poet and scholar Dr. Suzanne Steele, who wrote the libretto, and CMU Adjunct Professor of Music Neil Weisensel, who composed the music alongside Métis fiddler Alex Kusturok. It is a reimagining of Louis Riel's "missing" years from 1870–72 and the strong women that surrounded him.
When they began working on the opera in 2017, they realized setting the majority of it in Indigenous languages was necessary to the project's core. Steele and Weisensel started reaching out to translators and applying for grants. "It really radically changed the project in a really exciting way," Weisensel said.
"My goal of this work is to place the Indigenous narrative where it belongs, that is, to reclaim the centre of the continent and centre stage where for too long we have been locked out, literally and figuratively," said Steele. "I wish to place the beautiful Indigenous languages, cultures, and narratives of the central continent, those that have been relegated to a 'historical' footnote at best, a nuisance or a threat at worst, to their rightful place at the heart of cultural institutions of the region."
In 2019, they received a grant from the Social Sciences and Humanities Research Council of Canada (SSHRC) to develop an Indigenous language database. This enabled both Weisensel and Steele to travel through the Métis homelands to meet people, listen to their stories, learn about the languages, and research. Steele made a 9,000-kilometre loop up to northern Saskatchewan and Alberta, then down through Montana, North Dakota, and South Dakota.
"We've actually never disappeared, nor have our languages nor ways of speaking—the multilingualism of our peoples continues to this day as Neil and I can attest," wrote Steele in her introductory essay to the database. "We have sat at the kitchen table many times with 21st century Métis peoples and listened to them laugh and joke in at least three languages woven into single sentences!"
But as native speakers grow older, the importance of preserving Indigenous languages grows ever stronger. Li Keur's translators are knowledge keepers and elders carrying on this vital work in their communities. For the musical, they translated much of Steele's text from English into their respective languages.
Michif translators (L-R) Dr. Lorraine Coutu-Lavallee, Dr. Agathe Chartrand, and Dr. June Bruce
These translators are Mme. Verna Demontigny of Brandon, MB; Drs. June Bruce, Lorraine Coutu-Lavallee, Agathe Chartrand of St. Laurent, MB; Mmes. Andrea Rose, Suzanne Zeke, Joyce Dumont of St. Laurent, MB; Mmes. Donna Beach and Debra Beach Ducharme of Animo-ziibiing (Lake Manitoba First Nation); and Mr. Jules Chartrand of St Laurent, MB.
Once they set to work on developing the actual database, CMU students Bryna Link and Hannah Connelly played a huge role in making it come to life. They visited the translators in their homes or met with them online, depending on COVID-19 restrictions, and recorded them speaking the pronunciation of the text. The database contains hundreds of these video and audio recordings in Cree-Michif, French-Michif, and Saulteaux/Anishinaabemowin.
The database also includes studio recordings of musical excerpts, videos of the work being performed, and the episodes of the Li Keur podcast, in which hosts Link and Connelly dive deeper into the world of Li Keur by talking with different artists involved in the project.
"This is ground-breaking work, and I believe it is a small step of reconciliation, one we as a team are very proud of," Steele said. "We are beyond honoured that the Indigenous translators have been so generous and interested in this project, and so proud of the assistant researchers, Bryna Link and Hannah Connelly." Vic Froese, Library Director at CMU, also played an essential role in the operation, making the first forays into the Omeka database and collaborating on its design.
Dr. June Bruce records her translations for the
Li Keur
project.
"To be able to hear these languages spoken, and it'll be on CMU's website in perpetuity, is something that I think will be very valuable to scholars and singers and performers and anybody that's interested in Indigenous languages," said Weisensel.
The database was a crucial resource for creating the work's music. "As the composer I needed to know how the language was pronounced, what each word meant, what the vowels sound like, the rise and fall of the language," Weisensel said.
The pronunciation videos will also be indispensable to the singers that will perform the piece; it features five soloists and a chorus of more than 100 people, the majority of whom are Indigenous. The Regina Symphony Orchestra premiered the work in 2019. The Winnipeg Symphony Orchestra will perform the debut performance of the full-length work in February 2022.
"I am particularly pleased for Indigenous peoples to hear the syllables, the cadences of their languages performed centre stage, where they belong and should have been heard for the past 150+ years," said Steele.
In addition to two SSHRC grants, Li Keur was made possible by the Winnipeg Arts Council, the Manitoba Arts Council, and the following partners: CMU, the Louis Riel Institute, Manitoba Métis Federation, Canadian Museum of Human Rights, and L'Union Nationale Métisse de St. Joseph, and the Winnipeg Symphony Orchestra.
Follow the Li Keur, Heart of the North project on social media:
Twitter: @LouisRielHOTN
Facebook: /rielheartofthenorth
Printed from: media.cmu.ca/story-innovative-indigenous-language-database-launched