Alumni Profiles
Fall 2021 alumni updates
Readers of CMU's The Blazer magazine often say they flip right to the Alumni News section before reading anything else.
Unfortunately, the past several issues of The Blazer in its digest format were not able to include alumni news. Below is a compilation of updates provided by a few of our alumni (including the most adorable baby photos).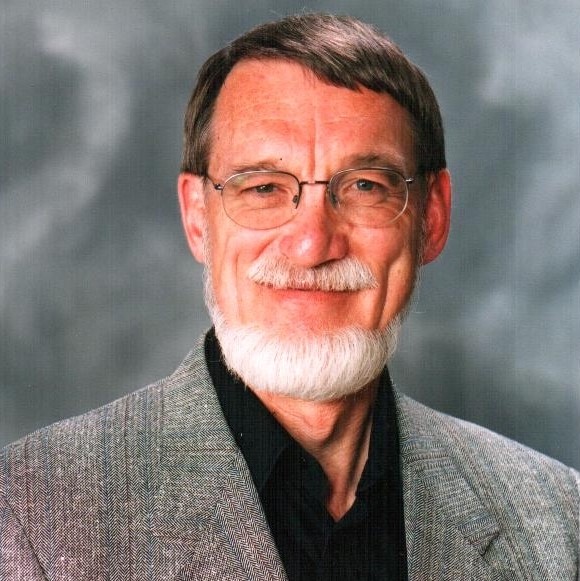 Elmer John Thiessen (MBBC '63), Waterloo, ON, published his memoirs, Stumbling Heavenward: One Philosopher's Journey (Mill Lake Books), in July 2021. The book details his life's journey, from his beginnings in a small Mennonite village in Saskatchewan, to becoming a well-loved professor, writer, and speaker. He describes the struggles of his upbringing and academic journey, but also the joys of family and international learning and working opportunities. Elmer holds a PhD in philosophy from the University of Waterloo and taught philosophy at Medicine Hat College in Alberta for 36 years. In retirement, he taught part-time at Wilfrid Laurier University and Emmanuel Bible College in Ontario. He has also taught internationally in Lithuania, Ethiopia, and Jamaica and has published five books.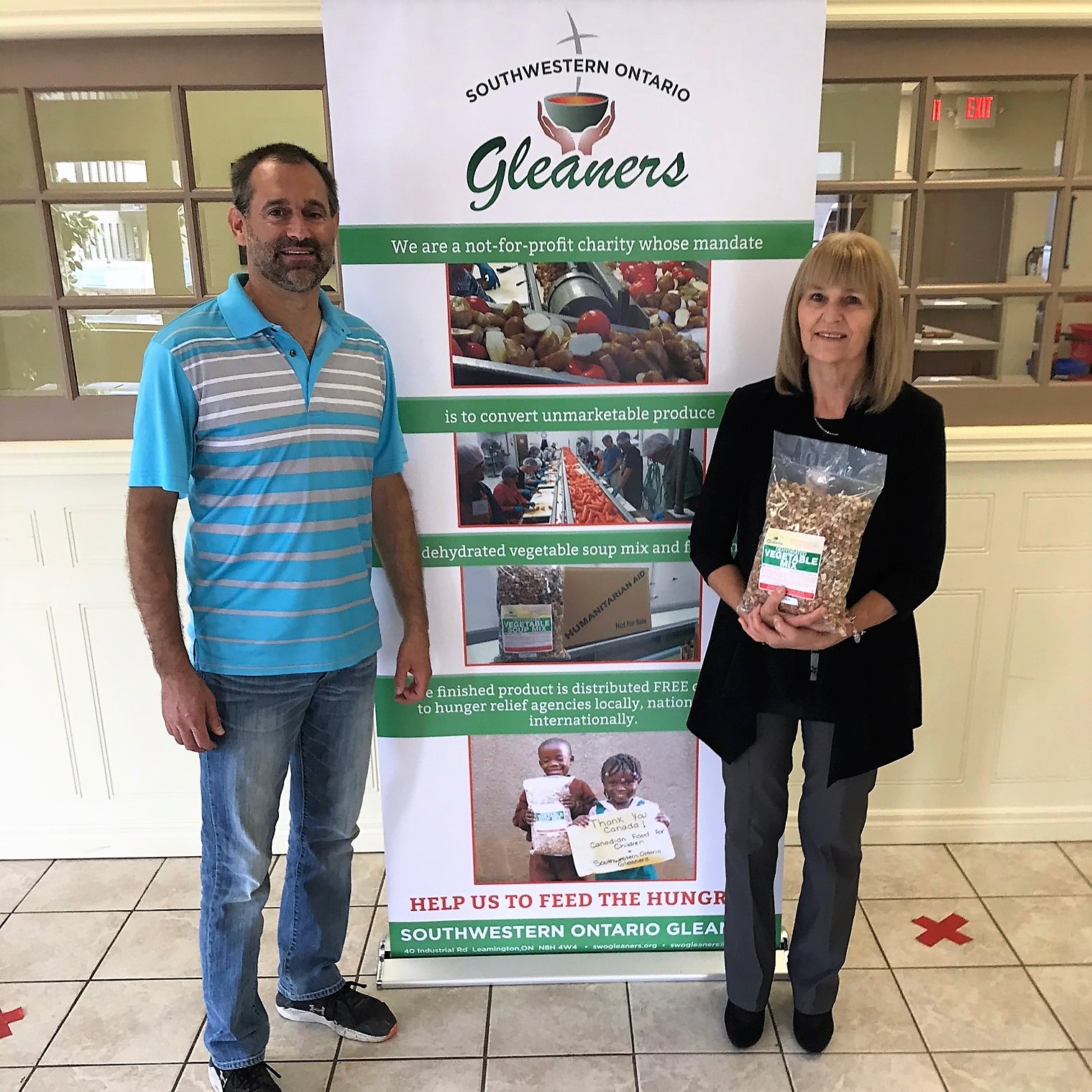 Joel Epp (CMU '02), Wheatley, ON, is the general manager of Southwestern Ontario Gleaners in Leamington, ON. The non-profit organization rescues non-marketable produce destined for the landfill and turns it into dehydrated vegetable soup mix and fruit snacks, which they distribute locally, nationally, and internationally for food relief efforts. The charity was founded in 2012 and is powered mostly by volunteers. Despite reduced distribution due to COVID-19 limiting volunteer participation, Southwestern Ontario Gleaners has still been distributing over three million servings of food per year and saving approximately a million pounds of fresh produce per year from going to waste. Joel started at the organization in 2016, previously working for two years at MCC Ontario's Leamington thrift shop and for 12 years as a golf professional.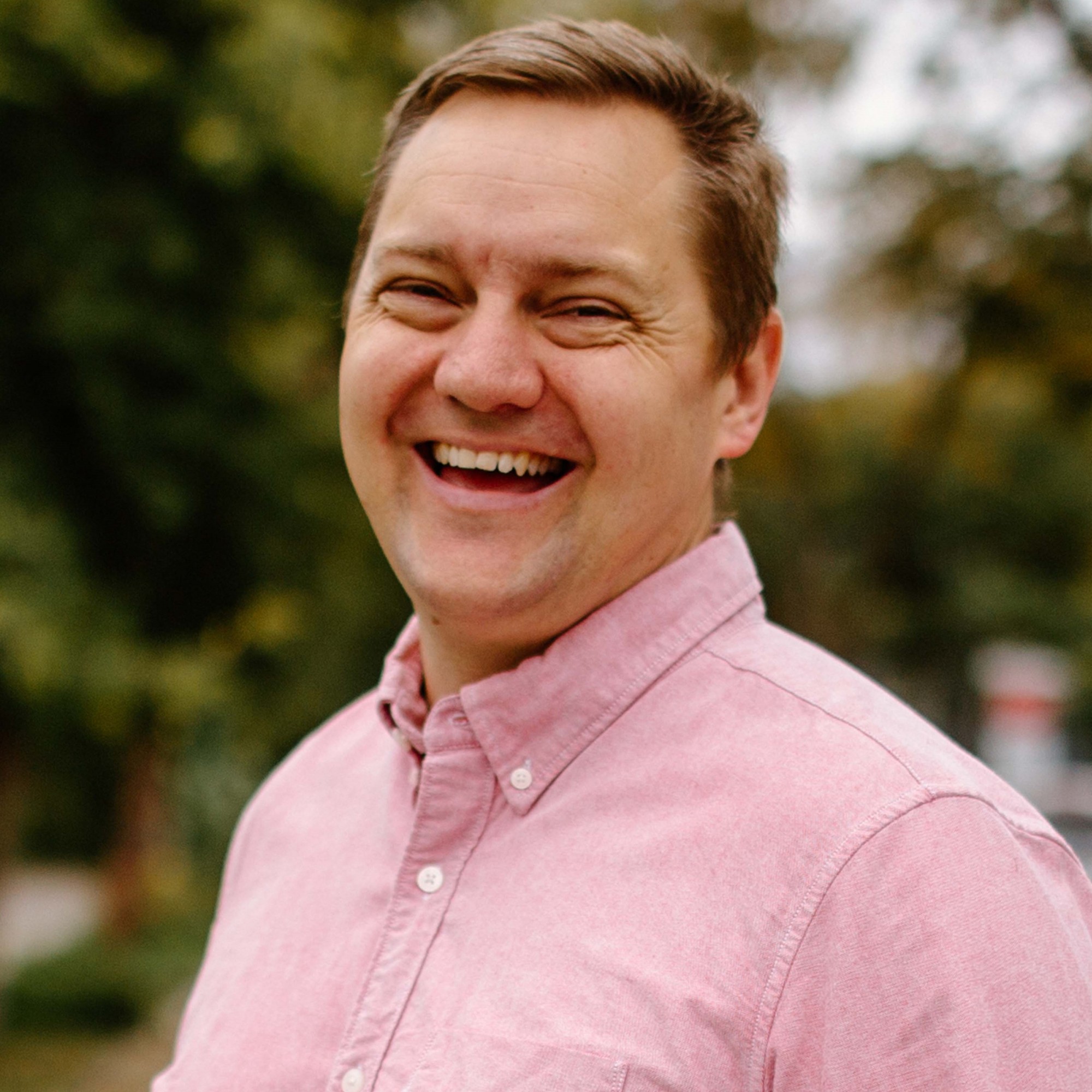 Paul Plett (CMU 2004-05), Winnipeg, MB, released his latest film, I Am A Mennonite, on November 2. The documentary asks the question, "What does it mean to be a Mennonite?" and follows Paul as he explores his own Mennonite roots and identity but also the broader Mennonite story. He started filming the project in the fall of 2019, which included travel to the Netherlands, Ukraine, and beyond. The film has played at numerous festivals and won many awards. Paul has been creating an extensive catalogue of movies for 10 years through Ode Productions, the company he founded that focuses on "conscious entertainment."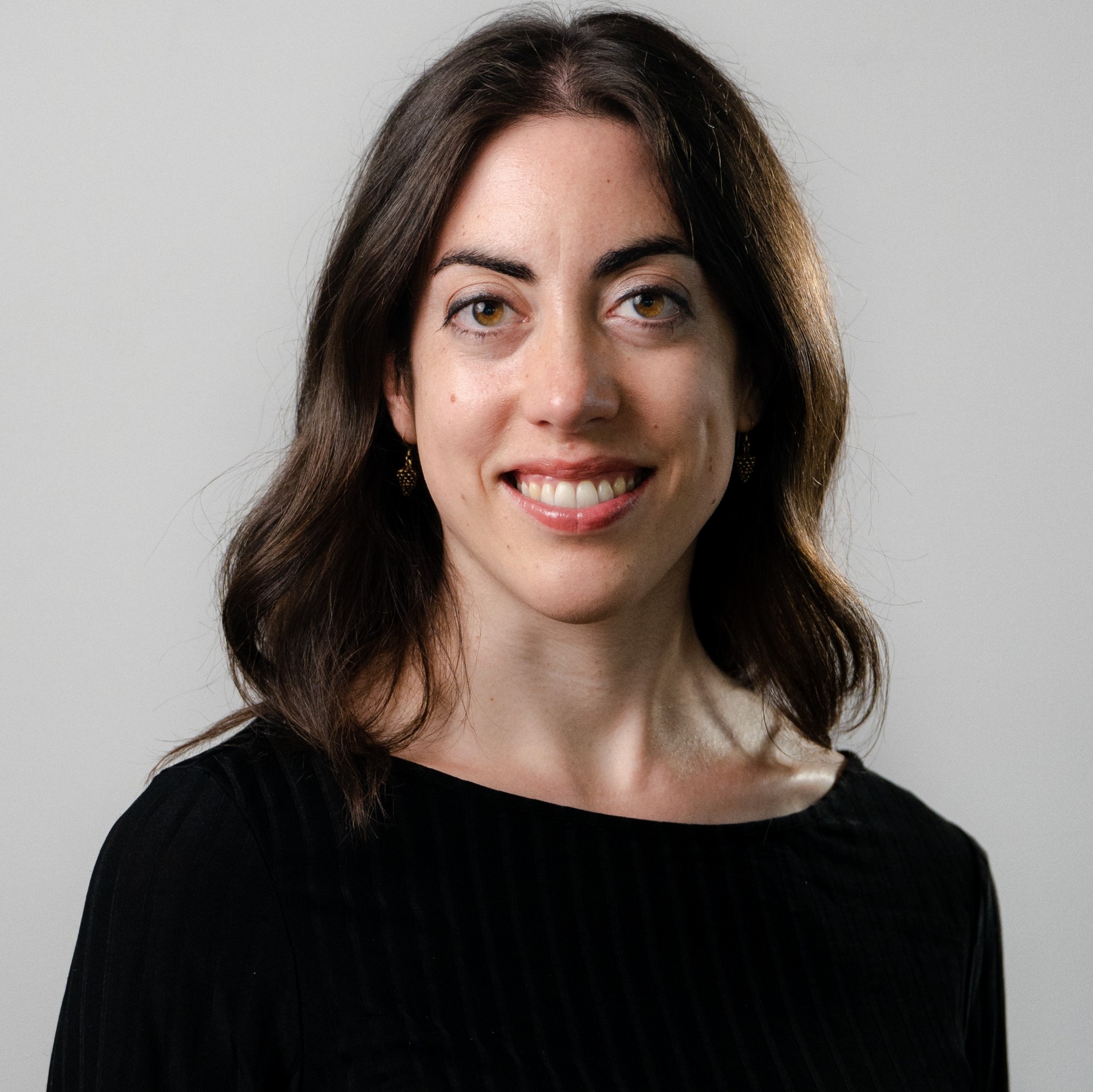 Nicole Richard (CMU '13), Nashville, Tennessee, was appointed in August 2021 as Instructor of Music Therapy at Belmont University, a private Christian university in Nashville. She is simultaneously completing her last year of a PhD in Music and Health Sciences from the University of Toronto, after which her title will change to Assistant Professor of Music Therapy, a tenure-track position. Her research examines the benefits and challenges of telehealth music therapy, and the impact of music for movement skills in autistic individuals. Nicole holds a Bachelor of Music Therapy from CMU and a Master of Music and Health Sciences with a Collaborative Specialization in Neuroscience from the University of Toronto.
Rianna Isaak-Krauß (CMU '13), Frankfurt, Germany, was commissioned as co-pastor of Frankfurt Mennonite Church on October 24, 2021, with her spouse Benni Isaak-Krauß. Rianna spent the previous year learning German intensively in Regensburg, Germany. She graduated in 2020 with a Master of Arts in Christian Formation from Anabaptist Mennonite Biblical Seminary in Elkhart, Indiana.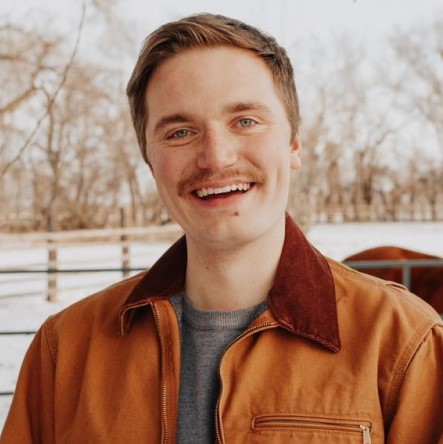 Andrew Klassen Brown (CMU '16), Winnipeg, MB, is the Archivist and Records Manager for Mennonite Central Committee (MCC) Canada, where he seeks to preserve, study, and make accessible the history of MCC. Andrew returned to CMU after his undergraduate studies to earn his Master of Arts in Theological Studies in 2021. In January 2022, he will begin his PhD in theology at the International Baptist Theological Study Centre through the Vrije Universiteit in Amsterdam, Netherlands. His research will build on his master's thesis in the history and theology of sixteenth-century Anabaptism. He will complete the program mostly from Canada, with several study periods in Amsterdam.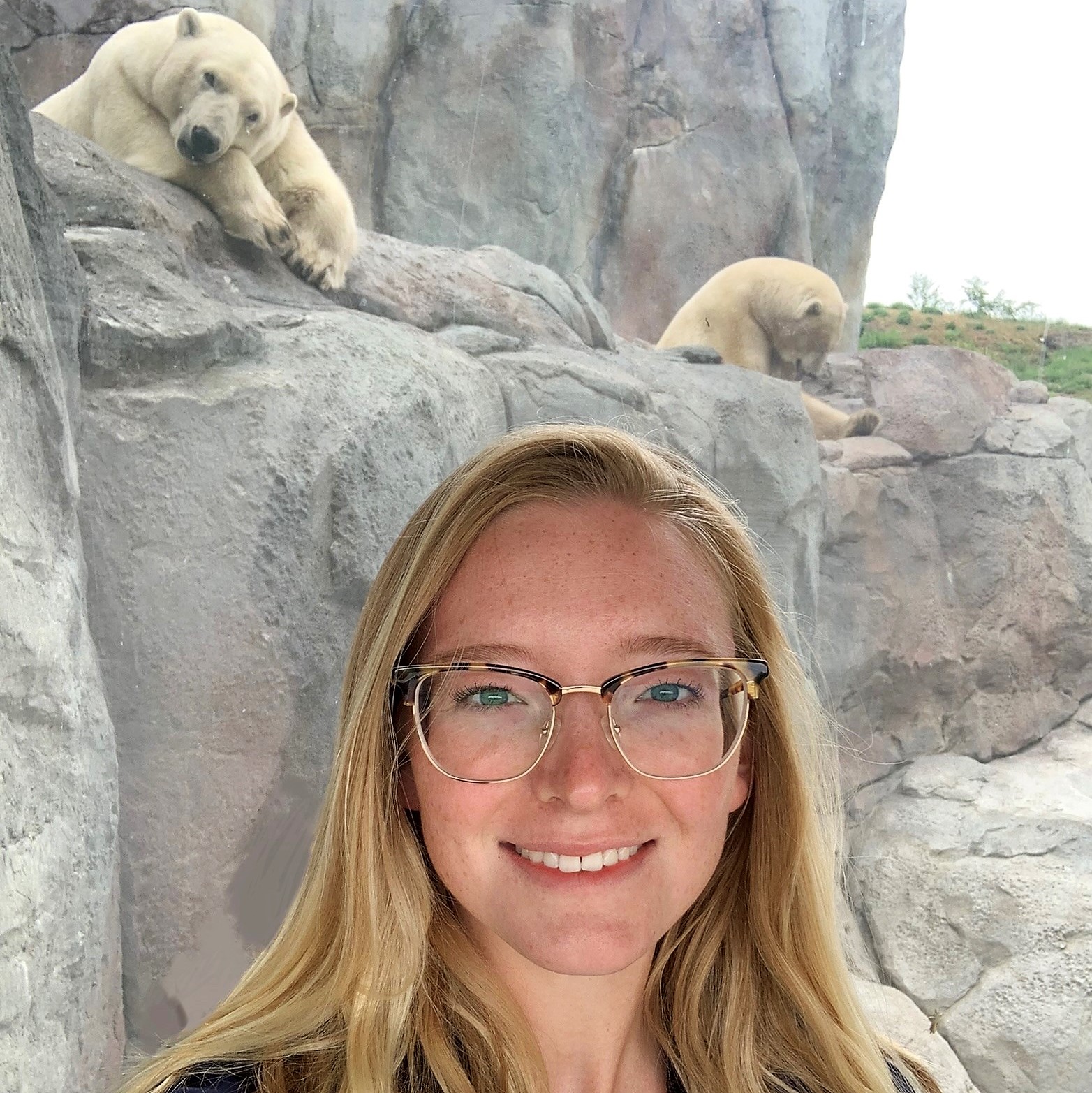 Sara Wolowich Brown (CMU '19), Oak Bluff, MB, spent three months this fall working at the Assiniboine Park Zoo in Winnipeg. She helped conduct polar bear observations, plan and implement shoreline clean-ups, and develop the zoo's sustainability program. She also worked on educational programming for the Beluga Bits citizen science project, in which people can view footage of beluga whales in Hudson's Bay and answer questions to help researchers process their data and learn more about population, behaviour, and social structure. Her position was part of Ocean Bridge Direct Action, a program of the Vancouver-based conservation organization Ocean Wise, which connects young people with marine conservation experts and opportunities for immersive fieldwork and professional experience. Sara was one of the first students to graduate from CMU with an Environmental Studies major. She is hoping to find a job in conservation or environmental education.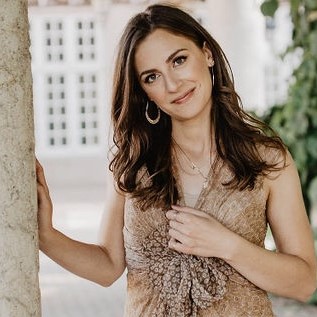 Danielle Savard (CMU '19), Winnipeg, MB, is a singer/songwriter in the Christian contemporary worship genre who was nominated for Spiritual Artist of the Year at the Western Canadian Music Awards in 2020. She has been writing and producing music with renowned producer Murray Pulver and released two singles in September and October 2021, with a third forthcoming in 2022. Danielle also works as a music therapist at a nursing home in Winnipeg, where she pioneered a program working in locked units with seniors with dementia. After graduating from CMU with a Bachelor of Music Therapy, she trained at the Academy of Neurologic Music Therapy in Toronto in 2019 to earn her designation as a neurologic music therapist. She recently opened her own music therapy business, Healing & Harmony.
Erin Purvis (Blaine, CMU '15) and Derek Purvis, Winnipeg, MB, June 12, 2021
Cassie Gerbrandt (Wiebe, CMU '17) and Bryan Gerbrandt, Morden, MB, July 10, 2021
Naomi Friesen (Klassen, CMU '20) and Alex Friesen (CMU '19), Winnipeg, MB, July 23, 2021
Nancy Gomes Fast (Gomes, CMU '18) and Ryan Fast, Niverville, MB, July 24, 2021
Hannah Booy (Stoesz, CMU '17) and Kyle Booy (CMU 2013–16), Winnipeg, MB, August 6, 2021
Maria Driedger (Dueck, CMU '15) and Evan Driedger, Winnipeg, MB, August 13, 2021
Brooklyn Hiebert (Toews, CMU '18) and Branden Hiebert, Winkler, MB, August 13, 2021
Anna Epp (CMU '19) and Mackenzie Hildebrand (CMU '20), Winnipeg, MB, August 14, 2021
Janelle Vogel (Dykxhoorn, CMU '10) and Nathan Vogel, Listowel, ON, a son, Austin Arie Vogel, December 21, 2020 [ photo ]
Mike Friesen (OT '04, CMU '12) and Arielle Godbout, Winnipeg, MB, a son, Felix James Godbout Friesen, June 22, 2021
Jesse Goertzen (CMU '12) and Chelsea Goertzen, Winnipeg, MB, a son, Luke Jacob Goertzen, June 29, 2021 [ photo ]
Justin Majeau (CMU '18) and Ladonna Majeau, Morden, MB, a daughter, Estée Catheryn Majeau, August 24, 2021 [ photo ]
Rachel Krause (CMU staff) and Alex Dyck, Winnipeg, MB, a son, Jacob Henry Dyck, August 29, 2021 [ photo ]
Frank J. Dyck (CMBC '53), Abbotsford, BC, June 29, 2021
Jacob Isaac (MBBC '53), Sherwood Park, AB, April 23, 2021
Henry Visch (MBBC '53), Winnipeg, MB, January 28, 2021
Mary Braun (Lenzmann, MBBC '58), Calgary, AB, July 29, 2021
Vern Clarence Neufeld (CMBC '59), Lethbridge, AB, August 21, 2021
Clara Thiessen (MBBC '62), Abbotsford, BC, February 22, 2021
Eva Hofenk (Neudorf, CMBC '67), Abbotsford, BC, February 1, 2021
Gary Loewen (CMBC '79), Abbotsford, BC, May 13, 2021
Winona Rempel (Janzen, CMBC '85), Winnipeg, MB, July 26, 2021
Kent A. Wiebe (CMBC '88), West Hawk Lake, MB, May 21, 2021
Sarah Lazar (OT '12), Winnipeg, MB, August 26, 2021
Alumni are invited to submit recent news—marriage, job change, addition of a child, award, promotion, graduate school, retirement, and so on—to the Alumni Relations Office.
Please model your information after the current listings above, beginning with name, graduation year, city, and province or state.
Online: Information Update Form
Email: alumni:@:cmu.ca
Mail: 500 Shaftesbury Blvd., Winnipeg, MB R3P 2N2
Print This Article