Alumni Profiles
Perseverance, pilgrimage, and the Bitter Sweet Trail
CMU alumnus and filmmaker Kenji Dyck releases documentary about Japanese Canadian beet farmers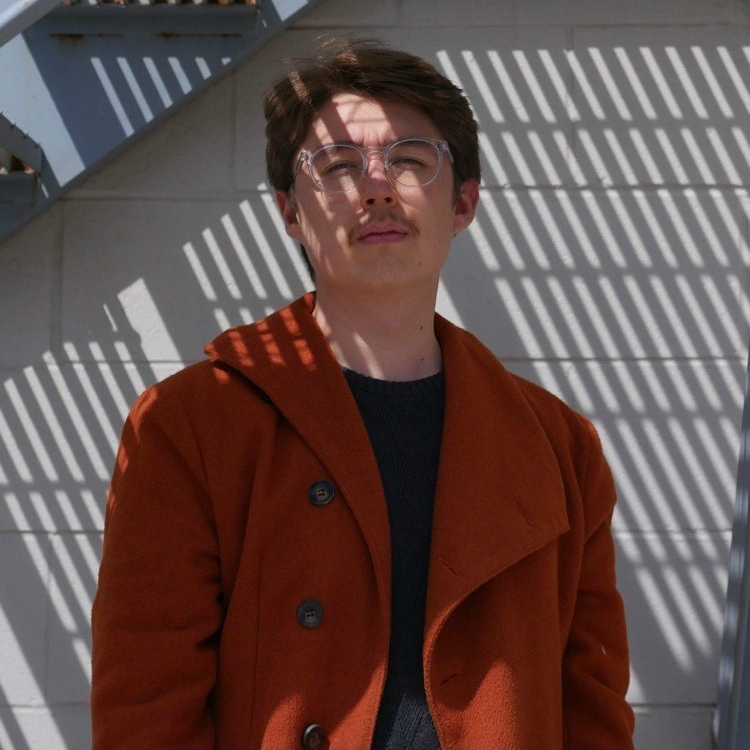 On October 24, 2020, Kenji Dyck (BA '19, Communications and Media) premiered his documentary Bitter Sweet Trail: Japanese Canadians and the Alberta Sugar Beets, which followed a 2019 bus tour through southern Alberta. Produced by David Iwaasa, and in partnership with Nikkei National Museum, the film tells the story of many Japanese sugar beet farmers who experienced internment, dispossession, and detainment through the Second World War. Tour participants, made up of Japanese Canadians who farmed sugar beets in the mid-20th century, visited sites that played a significant role in Japanese Canadian history. For most Japanese Canadians, this was a time of racial persecution as well as a time of persistence. "The tour and the film," Dyck explains, "is to remember not only the injustice but also the perseverance of the Japanese Canadian people."
One of the sites visited on the tour was a graveyard located outside of Raymond, Alberta. In one of many interviews with Iwaasa, Dyck was struck by the horrific stories told about the experiences of Japanese Canadians. Dyck states, "this was a graveyard where Japanese Canadian ashes that were buried were dug up and moved to another site. The country, so determined to remove every trace of the Japanese, went so far as to remove even their dead."
A scene from Kenji Dyck's documentry film,
Bitter Sweet Trail: Japanese Canadians and the Alberta Sugar Beets
Yet for many Japanese Canadians, sugar beets were a symbol of survival. Ruth Nagata states in the film that she began to work in the sugar beet fields between "seven or eight years old." According to Noris Taguchi, another pilgrim of the tour, "you had the choice to either grow sugar beets or go to an internment camp. Sugar beets meant having the family together, but it also meant slave labor at slave labor wages." To inherit these stories is to inherit the symbols, the land, and the trauma passed down in the symbol of the sugar beet. Dyck comments that "to hold a sugar beet again, to taste it again, something that for many people is a mundane vegetable, brought back memories of pain, persecution, joy, and opportunity. Many of these participants had not visited a sugar beet farm since they were children. Coming back helped them to heal despite the deep-rooted pain."
Reflecting on his own experience as a Japanese Canadian, Dyck comments "I have always felt a disconnect from my own Japanese Canadian identity. For example, my skin colour is lighter, and I do not speak Japanese. I realized that what defines me as a Japanese Canadian is that I am inheriting this story of injustice, a story that needs to be remembered."
Since graduating from CMU in 2019, Dyck has pursued freelance videography and photography projects. With a minor in English, Dyck attributes his shared enthusiasm both for storytelling as well as for the technical side of filmmaking (camera work and editing) to the interdisciplinary education he experienced at CMU. To watch his film Bitter Sweet Trail, visit http://najc.ca/bitter-sweet-trail-screening-and-discussion.
Print This Article