News Releases
CMU announces 2022 Leadership Scholarship recipients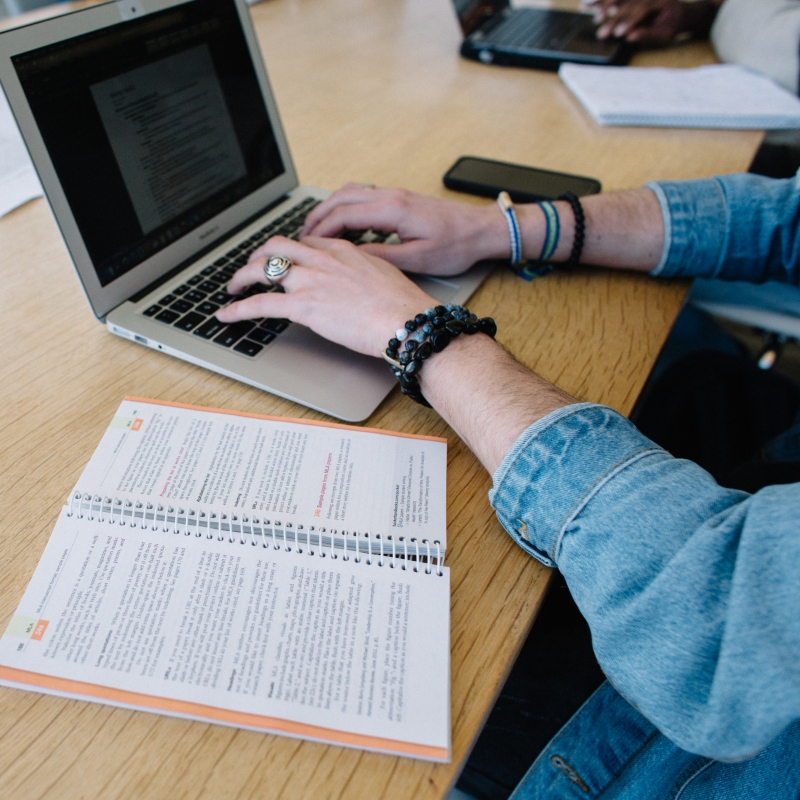 This year's recipients are Micah Janzen, Madeline Hiebert, Lia Campbell-Enns, and Julia Sawatzky. Each awarded $3,500 annually for up to four years, to a maximum of $14,000.
Canadian Mennonite University (CMU) takes every effort to make university accessible and affordable. In 2021/22, CMU administered over $750,000 in scholarships and bursaries to roughly 50% of the student population.
This year, CMU is pleased to announce the four winners of the 2022 Leadership Scholarship: Micah Janzen (Kelvin High School), Madeline Hiebert (Mennonite Brethren Collegiate Institute), Lia Campbell-Enns (Westgate Mennonite Collegiate), and Julia Sawatzky (Dakota Collegiate).
Worth up to $14,000, over four years of study, the prestigious award is presented annually to high school graduates who demonstrate significant leadership ability, academic excellence, personal character, service, and vision.
The competitive scholarship process means the applicant must provide a resume outlining their leadership involvement, two letters of recommendation, and an essay reflecting on what leadership means to them.
The winners of this year's award all have unique and disparate perspectives on the role of leadership. Still, they all agree that leaders should be dedicated to uplifting a community through civil and interpersonal unification.
Micah Janzen
For Micah Janzen, "a successful leader has the ability to guide a community through challenges into greater depth and flourishing. However, to reach this goal, we will have to find our way through social division on a level that we have not seen in our lifetime."
Janzen's essay highlights the cardinal virtue of prudence to overcome this social polarization. To Janzen, "prudence gives a leader the knowledge of which action is required and what degree it is necessary."
Janzen says prudence and flexibility were tools he used during his time volunteering with Inner City Youth Alive. "The central vision of [Inner City Youth Alive] is to show the love of God to kids and families," says Janzen. "I've seen that sometimes real love—for example, in the case of a family member with a serious addiction—has a harsh aspect... However, figuring out how to serve with this kind of love is a challenge," says Janzen. "It requires prudence and flexibility.
Janzen says that he carries God's promise of unconditional love and hopes to relay that assurance to the community he serves.
Madeline Hiebert
Madeline Hiebert says enthusiastic leadership is community-minded. "Whether candle or mirror, a good leader always encourages light to shine," writes Hiebert in her essay. Hiebert references leaders like Greta Thunberg and Malala Yousafzai, who have created global change through their ability to inspire a collective vision. "One thing all good leaders possess is sincere enthusiasm for their cause," says Hiebert.
When Hiebert and her friend were just nine years old, they started a wheel-a-thon to raise funds for children from the Mukanzo Orphanage in the Democratic Republic of Congo. Hiebert says they were enthusiastic, confident, and excited to create change. "I hope that as I develop as a leader, I can carry with me the values that came to us so naturally when we were younger," says Hiebert.
Hiebert says the challenges that face leaders today have existed for generations but are amplified by modern technologies. "We are in constant communication with each other online but communicate less and less in person. Social anxiety has never been more common. As a result, leaders may struggle to effectively communicate their ideas."
"I hope that my time at CMU will help me to further develop my leadership skills. I look forward to being surrounded by a community of people with whom I share similar values," says Hiebert.
Lia Campbell-Enns
Lia Campbell-Enns' essay discussed leadership in a world prevalent with direct and indirect racism. As a person of colour, Campbell-Enns' experiences led her to form the Black Indigenous People of Colour (BIPOC) Alliance at her high school. "I have a clear vision for what I want the Alliance to be, which is a safe space for BIPOC students to share their stories and make others aware of racism in a community where racism has not been addressed enough," wrote Campbell-Enns.
With teacher support, Campbell-Enns and other co-founders hosted Alliance meetings that illuminated diverse perspectives, uplifting and validating previously unacknowledged experiences of the school's students. "All these people bring their own differences, and it is my job as a leader to embrace those differences and make sure each person has a voice. Sharing difficult stories of racism is hard, and I need to understand the feelings of others as a leader," says Campbell-Enns.
Campbell-Enns says one of the main challenges of a leader today is standing firm in their beliefs when facing strong opposition. "Working through challenges has helped me recognize my values." Those values, says Campbell-Enns, are centered around community, peacemaking, and faith.
Julia Sawatzky
Julia Sawatzky's essay explores how the pressures of modern society (peer-to-peer surveillance on social media, political polarization) antagonize and discourage the next generation from taking leadership roles. "As these teenagers come into the world, those who strive to become leaders will have to overcome the adversity and laziness of society and prove that these changes can be overcome."
Because of these challenges, Sawatzky says it is even more vital to nurture leaders through diversity and inclusion. "Today's world is full of people of all shapes and sizes with many different beliefs, backgrounds, cultures, and ways of life. Being open to learning about these ways of life and accepting them for who they are is the best trait a leader can have."
Being open, accepting, and honest are priorities for Sawatzky as she begins her CMU career. She says that her faith guides her as she moves through the world and helps to influence her actions as a leader. As someone heavily invested in volleyball and sports, Sawatzky writes, "I will be competing on the [CMU] women's volleyball team, I hope to step into a leadership role eventually as I continue to nurture the drive and compassion inside me."
Print This Article