News & Releases
Posted in Audio • Sunday, November 3, 2019 @ 12:00 AM
Theme: Elijah the Prophet
Speaker: Moses Falco
Posted in Stories • Wednesday, October 30, 2019 @ 1:25 PM
When Michael Pahl received CMU's invitation to join us as fall 2019's Pastor in Residence, he immediately said yes.
"I absolutely love what CMU is about. It's such a palpably Jesus-centric, community-minded place, and the peace and reconciliation emphasis here, the rich Anabaptist roots—they're so tangible in how this place operates. CMU does not shy away from the big, difficult issues. The faculty and the students here engage, and they do so creatively, with joy and boldness. I love it, and I'm delighted to be a part of it for a while."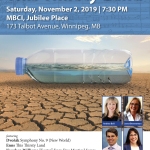 Posted in News Releases • Monday, October 28, 2019 @ 9:33 AM
On Saturday November 2, the newly formed CMU Festival Chorus and resident Mennonite Community Orchestra will join forces, along with student and faculty soloists, to present This Thirsty Land, a bill of masterworks reanimated for the present moment.
Posted in Video • Thursday, October 24, 2019 @ 10:59 AM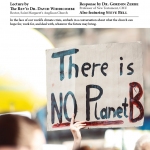 Posted in News Releases • Tuesday, October 22, 2019 @ 1:28 PM
What theological tools do we really have, for thinking about a climate crisis? What responsibilities do individual churches have amidst the current emergency? What historical Christian perspectives might we be able to retrieve, in order to resist certain dominant scientific or technological assumptions of our time?
« Newer Posts // Older Posts »
Print This Page