News Releases
Experts to discuss how Indigenous and Mennonite peoples might live better together
Land agreements with the Canadian government at the heart of panel discussion at Canadian Mennonite University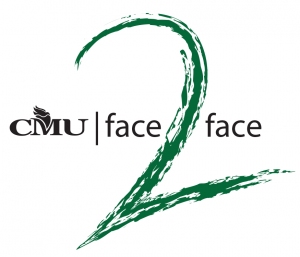 What might it mean for Indigenous and Mennonite peoples in Manitoba to share the land? That's one of the key questions behind an upcoming panel discussion at Canadian Mennonite University (CMU).
The public is invited to attend the event, titled, "Whose Neighbour Am I? Treaty One and Mennonite Privilegium." The discussion will take place on Wednesday, October 10 at 7:00 PM in Marpeck Commons (2299 Grant Ave.). Admission is free, and all are welcome.
"The stories of Indigenous and Mennonite peoples are woven into larger Canadian settlement movements, even as our experiences have been vastly different," says Terry Schellenberg, Vice President External at CMU, noting that both people groups made agreements with the Government of Canada in the early 1870s. "This Face2Face conversation will help us better understand these agreements and open us to live more hopefully together."
In August 1871, Treaty One—the first of seven signed Treaties—was signed between Canada and the Anishinabek and Swampy Cree of southern Manitoba, appropriating land from Indigenous peoples in return for reserved land and opening a basis for assimilation into Canadian society.
In July 1873, a 'Privilegium' was signed between the Government of Canada and Mennonites living in Russia with the offer of significant land reserves, freedom of religion, exemption from military service and an opening for entry into Canadian society.
Panelists will discuss the Indigenous, Mennonite, and government understandings of what these agreements meant, and how these groups viewed land in the early 1870s.
The discussion will also explore what, if anything, people might do differently if they could turn the clock back to 1871 or 1873, as well as how people have honoured—and failed to honour—these early covenants.
The panel will include:
Dr. Niigaanwewidam James Sinclair, Assistant Professor in Native Studies at the University of Manitoba and a columnist for the Winnipeg Free Press; and
Dr. Hans Werner, Associate Professor in History (retired) at the University of Winnipeg.
Dr. Wendy Kroeker, Assistant Professor of Peace and Conflict Transformation Studies, will moderate the 90-minute event, which will include opportunities for comments and questions from the audience.
Started in 2013, Face2Face is a series of conversations organized by CMU, designed to engage the community on a wide variety of current events and issues at the intersection of faith and life.
Previous events have explored marijuana legalization and urban reserves.
"Whose Neighbour Am I? Treaty One and Mennonite Privilegium" is the first of three Face2Face events CMU is planning to host during the 2018/19 school year. For details, visit cmu.ca/face2face.
About CMU
A Christian university in the Anabaptist tradition, CMU's Shaftesbury campus offers undergraduate degrees in arts, business, humanities, music, sciences, and social sciences, and graduate degrees in Theology and Ministry. CMU has over 1,600 students, including those enrolled in degree programs at its Shaftesbury Campus and Menno Simons College Campus. CMU is a member of Universities Canada.
For information about CMU, visit: cmu.ca
For additional information, please contact:
Kevin Kilbrei, Director of Communications & Marketing
kkilbrei@cmu.ca; 204-487-3300 Ext. 621
Canadian Mennonite University
500 Shaftesbury Blvd., Winnipeg, MB R3P 2N2
Print This Article