Alumni Profiles
CMU alumni guide Canadian newcomers in the search for affordable housing
Alumni Codi Guenther and River Woods work with New Journey Housing to find residence for Canadian newcomers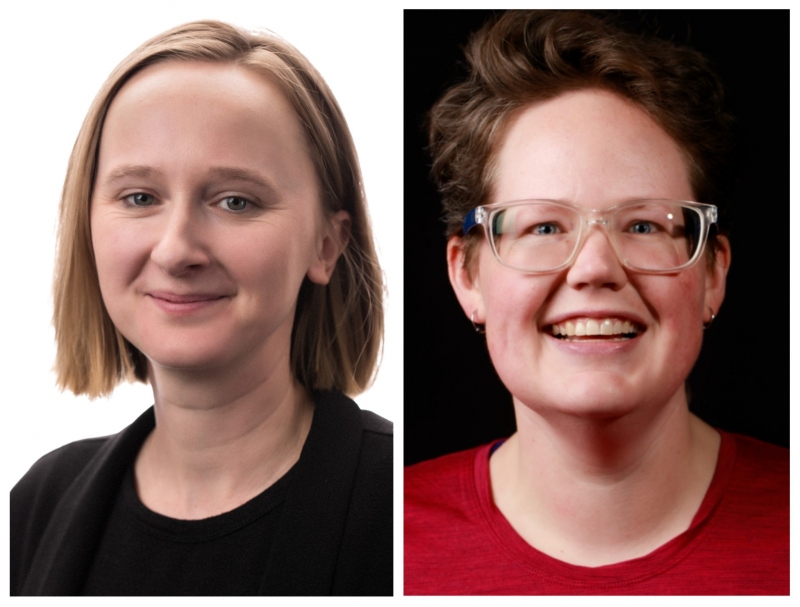 CMU alumni Codi Guenther (BA '08, Peace and Conflict Transformation Studies) and River Woods (BA '03, Biblical and Theological Studies) are aiding newcomers to Canada by guiding them in the search for affordable housing.
Having worked as executive director for New Journey Housing for nearly 12 years, Guenther describes the work as broad ranging, involving everything from filing income tax so that newcomers have access to child benefit taxes, GST cheques, and subsidized housing, to teaching workshops on home rental and home purchasing, financing, budgeting, and investing.
"What we do can sound vague for a reason," says Guenther, "because no matter what sort of housing question or issue they have, we can support them."
As the housing advisor for New Journey Housing, Woods describes their work as an educator with the primary task of teaching newcomers how to deal with various housing issues such as communicating with landlords, finding a place to rent, responding to conflict with landlords or unsafe conditions, and overcoming barriers of language.
Woods asserts that "we cannot assume that newcomers know how housing works in Canada. For example, if the toilet breaks, whose job is it to fix it? How does that work? People who have grown up here might have learned this, but newcomers might have a hard time navigating these systems."
Not only are there barriers to translation, information, and navigation when it comes to finding housing for newcomers, but there are also barriers to accessibility. Guenther comments that "it is hard to work with people of low-income because there are not many options in Winnipeg for them.
When people arrive in Canada, their expectations do not meet their reality, which can be draining. There have been times when we have seen families of six or seven members living in one-bedroom apartments with smashed windows, bed bugs, and cockroaches. This is not unique to newcomers. It is the experience of many of those who have low-income."
Staffed on the New Journey Housing team are individuals who not only have endured many of the difficulties of moving to a new country, but who can also relate from their direct experiences with the need for a stable and safe home environment in the midst of newcomer realities such as taking English classes, job hunting, and finding a good school for their children.
"Affordability is a word thrown around a lot by the government" observes Woods, "but they are not speaking about affordability in terms of those who have low-income. What we mean by affordability is that there should be housing for those who in our society make the least amount of money. There are a lot of places that are considered 'affordable' that no one would want to live in."
New Journey Housing is stationed at 305 Broadway and can be contacted via email at info:@:newjourneyhousing.com. During COVID-19, they will be offering free online workshops over Zoom that can be accessed at their website newjourneyhousing.com.
Print This Article