Video
Rev'd Dr. David Widdicombe Lecture (video)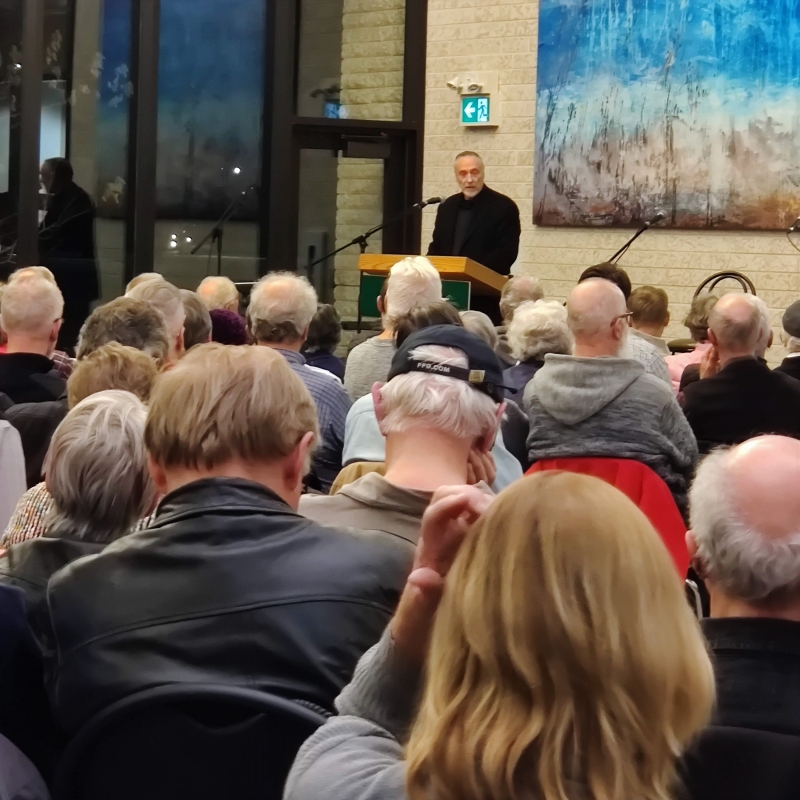 And His Hands Prepared the Dry Land: political theology of climate change
In the face of historical emergencies, societies are always being invited to reconsider priorities and possibilities. Climate change is here—whether catastrophic or not, climate change is here.
This lecture:
Explores some of the theological tools for thinking about the climate crisis and consider how all the outdated values of the past might be our last chance to still have a future.
Embarks in a conversation about the climate emergency and how churches ought to respond
Attempts to retrieve Christian perspectives from the past for use in resisting the dominant scientific/technological assumptions of our time
Challenge the sense that nature has no soul—that if nature is merely a thing, then everything on it and in it is available for human consumption.
Claims that in the midst of the climate crisis our call as Christians is to honour the God who rules over earth and heaven. Local and national communities should find ways to conserve their own fossil fuels in the depths of the earth...and so re-create the historic and customary connections between nature and culture, land and life, love for neighbour and nature which are central" to the messianic love of the Jewish and Christian communities.
By faith we must ask what God has to do with the climate and how we should think about and understand the climate in the light of the death and resurrection of Christ.
In hope, we must ask, what we can hope for, work for, and expect to have to deal with in the future, whatever it may turn out to be.
Through love we must ask how we shall live together, survive together, as a church and as a wider set of communities whatever the future may bring. We should know now and commit to whatever is for the good of this place and neighbourhood in acts of friendship, solidarity, and love because we will need each other.
Rev'd Dr. Widdicombe is the Rector of Saint Margaret's Anglican Church in Winnipeg.
[ news release ]
Recorded on Wednesday, November 13 | 7:00 PM
NOTE: there was mid-lecture failure in the livestream. A transcript of the lecture will be posted here when available.
Print This Article