Xplore program ventures into new territory during pandemic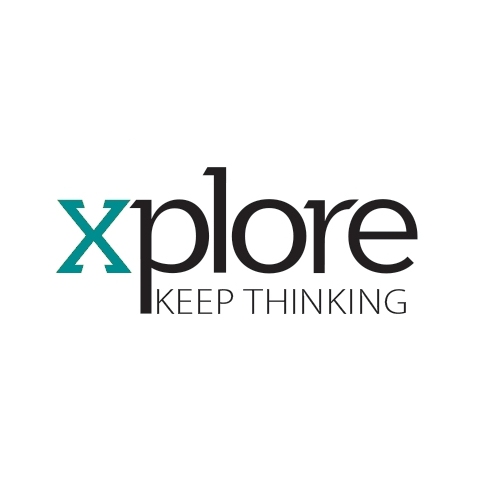 When CMU's Xplore classes moved online for the fall 2020 semester due to COVID-19, Marlene Janzen was thrilled. Janzen lives in Ottawa, ON, so the new format meant she could participate for the first time.
"This was really interesting to me, to access these resources from CMU," she says, adding that she had a great experience in her course.
Xplore is a 55-plus enrichment program that offers opportunities for continued learning and engagement on a wide variety of topics. It has been running for six years, but this was the first time it was offered via Zoom. That didn't deter the 135 participants who registered this fall, many in multiple sessions. The eight different courses covered topics like the global pandemic, church denominations, racism, and journaling through grief.
Aubrey Hemminger, from Winnipeg, MB, enrolled in three classes this fall. He studied Ephesians with Robert J. Suderman, former General Secretary of Mennonite Church Canada; practiced writing with Larry Danielson, Writer and Editor; and discovered how Jesus would have read the Bible with Michael Pahl, Executive Minister of Mennonite Church Manitoba.
Within the confinement of coronavirus restrictions, Hemminger wanted to fill his time with learning. He has taken several Xplore courses in previous years and says he keeps coming back "because there's always more to learn. I think perhaps even more, the ongoing spiritual refreshment of learning about our faith and reflecting on our faith through a knowledge-based process."
CMU held a training session to help participants learn how to use Zoom before classes began. Hemminger says some people found the technology challenging, but by the end of the course most were used to the new structure.
The program still lost several regular students, who didn't have access to computers. But the shift simultaneously created new opportunities, since involvement was no longer limited to location. The fall session had individuals joining in from across Manitoba, Pennsylvania, Chicago, Saskatchewan, Alberta, BC, Ontario, and even Switzerland.
Pahl says that continuing education is vital to the life of the church. "There are many people 55-plus who are in a place in life where they are asking questions about their faith, about the Bible, about ethical questions, and about how all these things impact their life and their local church. Local churches themselves can provide some of that space to engage these questions, but CMU has an important role in supplementing that space by bringing experts into direct engagement with lay people around these questions."
Janzen took Pahl's class because she was fascinated by the subject matter and had been asking some of the same questions that they explored. She appreciated his contributions combined with the questions posed by her classmates.
"I love teaching Xplore courses!" says Pahl, who has taught with the program for six years. "The students are all engaged, and they bring a lifetime of experience to the topic and to class discussions. I learn as much from them as they do from me."
Hemminger is looking forward to taking his next class, for which he's already registered: "Surely the LORD is in this place—and I did not know it" (Gen 28:16): Explorations in Biblical Spirituality with Gordon Matties, CMU Emeritus Professor of Old Testament.
Among others, the eight spring courses will also include:
Indigenous Spiritualities & Christianities with Adrian Jacobs, Keeper of the Circle at Sandy-Saulteaux Spiritual Centre;
The Book of Revelation: Hope in a Time Turmoil with J. Nelson Kraybill, President of Mennonite World Conference;
The Power of Music: From Bach to the Beatles with Dietrich Bartel, CMU Emeritus Professor of Music.
Xplore's spring 2021 session begins on March 3. Classes run for six weeks on Wednesday and Thursday mornings in two time slots. To find more information and to register, visit www.cmu.ca/xplore.
Printed from: media.cmu.ca/story-xplore-program-ventures-into-new-territory