Student Profiles
CMU student receives prestigious Terry Fox Humanitarian Award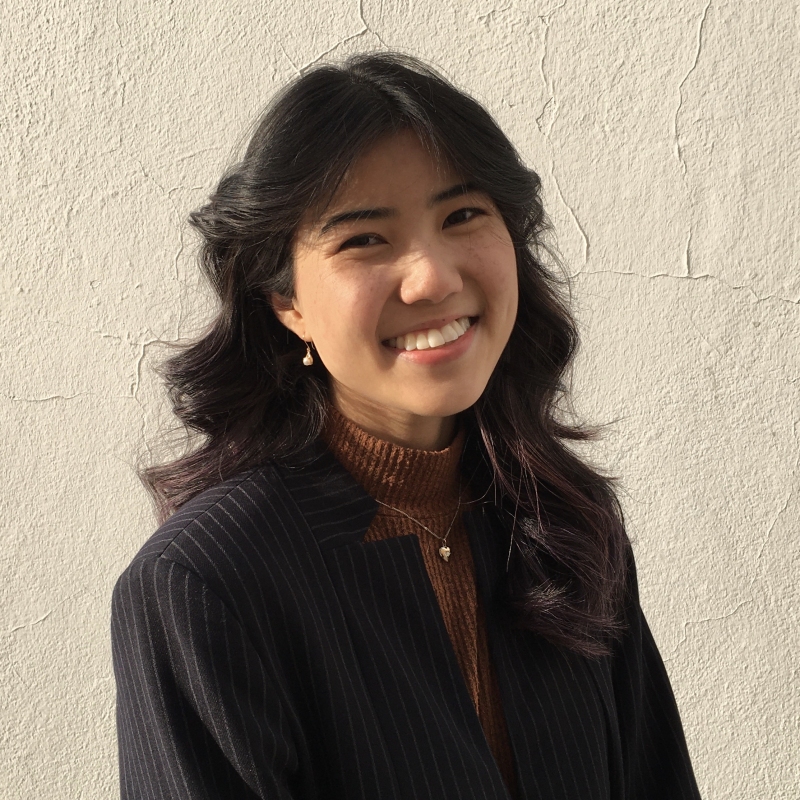 CMU student Katrina Lengsavath is one of only 17 Canadians to receive the 2022 Terry Fox Humanitarian Award. She was chosen from 503 applicants across the country for the prestigious scholarship, which honours Terry Fox's legacy by encouraging young people who are passionate about helping others and who demonstrate perseverance in the face of adversity.
"It was really exciting and emotional for me to realize I had stood out among hundreds of applications across Canada, to be one of two representatives from Manitoba and... to represent CMU in this way," says Lengsavath. The 20-year-old is entering her third year of a Bachelor of Arts in Arts and Science at CMU, focusing on biochemistry and music.
Fox is one of Canada's most renowned heroes, who ran across the country while fighting cancer to raise money and awareness for cancer research. He died in 1981 at age 22. The Terry Fox Humanitarian Award was created in 1982 to commemorate his remarkable life and his contributions to cancer research activism.
Recipients of the award are recognized for volunteering, supporting their communities, providing humanitarian service to those in need, and emulating Fox's courage and determination in overcoming obstacles—in addition to excelling in post-secondary education and participating in fitness. They are chosen, and awarded the $28,000 scholarship, after writing an essay on their humanitarian values and ambitions, submitting resumes and references, and being interviewed.
Lengsavath has been dedicated to community throughout her whole life, half of which she's lived in California and half in Winnipeg. She has volunteered as production assistant, and is currently administrative assistant, for Meraki Theatre Productions, an independent theatre company creating meaningful experiences that make change and nurture compassion. She also serves on volunteer committees for the Manitoba Choral Association, an organization for choral and music advocacy.
At Project Pulse Winnipeg, a student-led initiative that hosts conferences to engage students in health sciences, Lengsavath was appointed president of the executive team in high school and now acts as its principal advisor. She is vice-president communications on CMU Student Council and in the fall, she will co-lead the Science Students' Association, a group at CMU excited about inviting the community into a celebration of science.
This impressive list of accomplishments didn't come without challenges. As the eldest child of parents who emigrated from Thailand and Laos, Lengsavath played an important role in cultural navigation for her family and had to shoulder a lot of responsibility from a young age. Students who come from minority backgrounds "face special challenges due to being at the intersection of different kinds of disparities," she says. They're often trying to juggle excelling academically with navigating their identity and caring for their families, all while advocating for themselves and often their cultural community, too.
As a woman of colour often in predominantly white spaces, it can be hard for students like Lengsavath to live out this complexity knowing that others may not always understand or respect the inherent vulnerabilities. At times, invisible yet immense pressures took a toll on her mental health. "My personal challenges gave me a lot of perspective, resilience, and compassion, qualities which make what I do possible."
But at her inner-city high school, the diverse student community shared many of her experiences and their solidarity propelled her forward. It's one of the reasons why she cares so much about giving back to her community and inspiring supportive spaces for other youth. "I want to express my gratitude for this award but also for my community and the ways they have contributed to my story." This award celebrates them too, she says.
Lengsavath enjoys getting involved in so many different initiatives also because her interests and strengths are so varied. This is clear in her life at CMU—her devotion to both biochemistry and music, her roles in student government, and her love of singing in the choirs. "CMU has been really great at celebrating the interdisciplinary."
She says CMU has encouraged her right from the beginning, starting when she was awarded one of the 2020 Leadership Scholarships before she even began her first class. Working as a student program assistant for CMU's newly founded Centre for Career and Vocation (CCV), has also been "an instrumental part of my leadership and humanitarian journey at CMU," she says. "I took part in drafting the equity commitment for the CCV and take very seriously the responsibility I feel as a woman of colour in an academic environment."
"Even during a pandemic, Katrina has tirelessly worked at building meaningful relationships that nourish and empower others," says Christine Kampen Robinson, director of the CCV. "Katrina is someone who shows up. She is the first one to roll up her sleeves and ask: 'what can I do?' Wherever she is, she works to make her communities better, stronger, and more connected."
This summer, Lengsavath is completing her practicum in a neuroscience lab at the University of Manitoba, volunteering at a hospital, managing multiple jobs, and taking piano lessons. She aspires to pursue graduate studies and a career that allows her to explore neuroscience, pediatrics, or medical humanities.
Print This Article