Stories
For such a time as this: how deep roots in faith keep learning communities resilient and adaptable
After a year-end no one expected, Menno Simons College Associate Dean Dr. Jonathan Sears reflects on the cultural resilience playing out at CMU and within its program centre at Menno Simons College.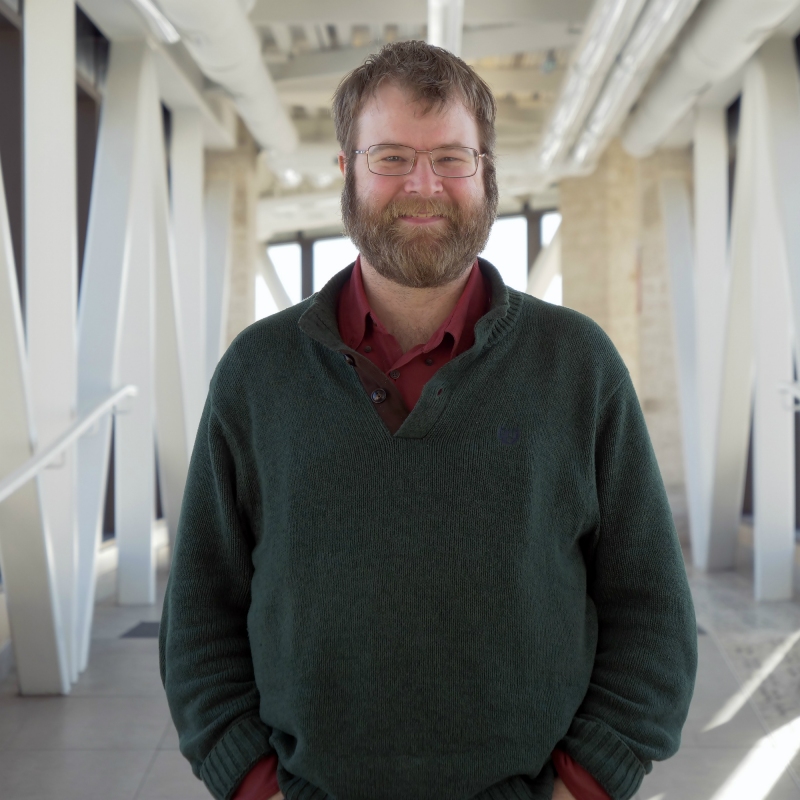 Since the novel Corona Virus COVID-19 began sweeping the globe back in January of this year, almost everything about how ordinary citizens conduct their lives has changed. More than anything, how we conduct our shared lives together has changed. From churchgoing to grocery shopping, from the workplace or classroom to the front porch or backyard—our collective vulnerability to illness has transmogrified the way communities now work, learn, and care together.
Collectively, people all over the world are learning to overcome new obstacles. But as Dr. Jonathan Sears of Menno Simons College (MSC) points out, some communities are also discovering their unexpected fitness for such a time as this. Within Canadian Mennonite University (CMU) and as expressed at MSC, Sears explains there is an underlying culture of care, a pre-existing network of well-worn alternative paths that make these learning communities especially resilient under times of existential stress.
"If a life guided by Christ is almost always countercultural, then it may be reasonable to suggest or expect that, in ordinary times, there's a bit of a rub with our natural inclinations or ways of being, which we have to navigate. But perhaps the flip side of this is that in hard times, there can be an unexpected smoothness and facility to our response. It's a great example of why diversity is adaptive—how our Christian difference as a community makes us resilient."
"One of the things that CMU/MSC are really good at, is community. There's a word in South African culture, ubuntu. In a word it might be translated as 'togetherness,' but its meaning is more nuanced than that. Ubuntu is a philosophy, an ontological claim about human reality that says 'humans are only fully human through their relationships and interdependence with others.' I feel that really expresses the best of what goes on here—not just when things are tough, but always." That these values and ways of being are normal to the learning community is important, Sears says. It's the kind of deep-coded habit, almost like muscle-memory, that gives rise to what he calls "nimbleness" in CMU/MSC's Ubuntu.
As within the larger CMU, "A lot of what I witness at MSC day to day represents a kind of microclimate of teaching, learning, and togetherness. I often think of that line from The Vinyl Café by Stuart McLean: "we're not big, but we're small." There are questions of scale that allow what happens at MSC to be responsive to students on a different level, that allow faculty and students to serve one another personally. That part of their character—how they feel moved and called to the work we do—that can find expression. The consequence right now, is that this culture of care is showing up really well, and consistently, even while mediated through new and unfamiliar ways of operating, including new media modes and teaching platforms."
"My experience of CMU and MSC for a decade or more has always been that there's a permission to be vulnerable, to be real, that manifests in many different ways. Right now we're seeing it in a very particular way. In the last few weeks of term at MSC, people just poured out encouragement and resource-sharing. Immediately I saw colleagues offering to take things off of overwhelmed colleagues' desks, to reshuffle and share workloads. I have this archive of dozens of emails containing feedback on Zoom meeting, tech insights, helpful tips for leading online classes, new ways of giving tests or quizzes—and things were coming into that thread from the larger CMU community as well. It was just a deluge of support and mutual care."
Sears serves both MSC and CMU Shaftesbury Campus as Associate Professor of International Development Studies. In addition to development, he also teaches in the areas of ethics, philosophy, and political studies.
Print This Article