News Releases
Outtatown group stranded in Guatemala following border closures, now homeward bound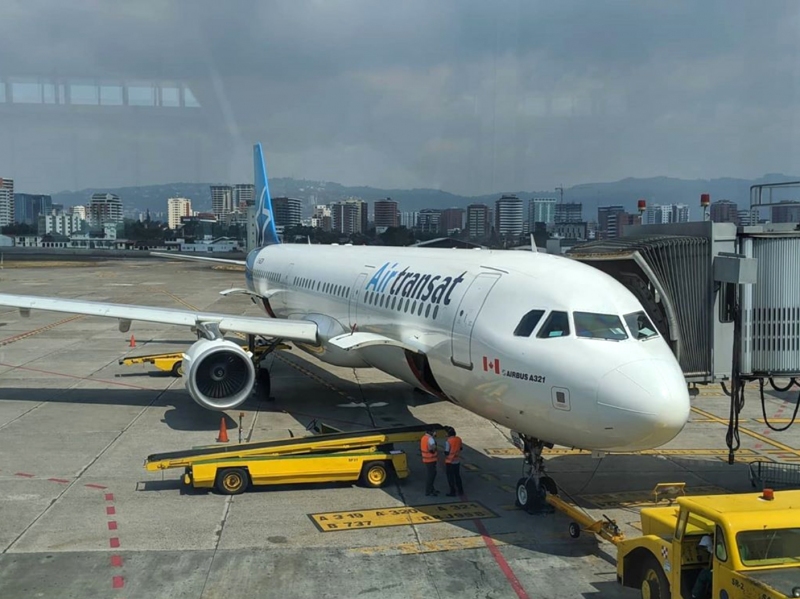 The group of 36 students, five leaders, and two staff left Guatemala aboard a repatriation flight bound for Quebec on Friday afternoon.
BREAKING: The good news is finally in! CMU has received word that the Outtatown group awaiting repatriation secured passage on an Air Transat flight leaving Guatemala on Friday afternoon, March 27, and arrived in Quebec that same night.
As this story is posted, the travellers are on their final legs back to their hometowns across Canada.
"Based on conversation and direction we have had with Global Affairs the group was permitted to board connecting flights to their final destinations this morning," says program co-director Renee Willms.
"We are overwhelmed with gratitude, and wish to express our thanks to the Canadian Government, particularly the office of Global Affairs, and to the Embassy of Canada in Guatemala for the continuous support and advice they provided throughout this difficult time. We are also aware that there are Canadians in Guatemala still awaiting repatriation; our prayers for safety and a speedy resolution go out to them and their families," she adds.
Having finally landed in Canada, it is with a blend of relief and sadness for the students. Tim Cruickshank, Outtatown's program co-director who was with the students and leaders in Guatemala says, "They look forward to reconnecting at home and relaxing there, but they are also aware that this means the end of their Outtatown experience."
"Over the two weeks I have been incredibly impressed with how the students have processed this rapidly developing situation," praised Cruickshank. "They have chosen to embrace this time together, at the end of their program year, and to celebrate the growth in relationships, faith, and understanding that has taken place."
Print This Article