Faculty Profiles
We Need to Talk: Climate change and war
A blog post as part of the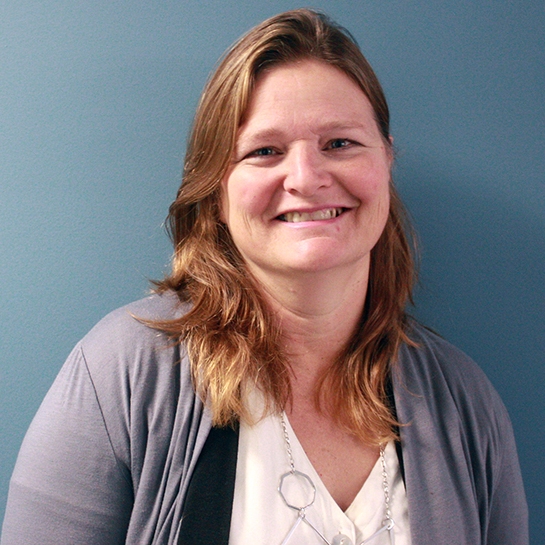 "When you are going through hell, keep on walking"
A wise friend of mine posted that quote recently, and I have been clinging to it, like a kind of psychological life raft.
This week the Intergovernmental Panel on Climate Change (IPCC) came out with a yet-more-damning report on global climate change. In their press release about the report, co-chair Jim Skea says, "It's now or never, if we want to limit global warming to 1.5°C (2.7°F)...Without immediate and deep emissions reductions across all sectors, it will be impossible."
But instead of throwing all our global resources towards addressing climate change, what we get is more war—in Ukraine, in Yemen, against the rights of women and girls in Afghanistan, in Ethiopia, in Myanmar, in....
War is humanitarian devastation. Images from Ukraine are searing this into hearts around the world. Bucha. The train station in Kramatorsk. The maternity hospital in Mariupol. The Mariupol theatre. The deaths, the grief, the bodies, the refugees.
The environmental hell of war
War is also an environmental catastrophe. Military forces, even outside of active combat, are huge consumers of resources, and emit vast quantities of CO2. High intensity conflicts consume enormous amounts of fuel, damage landscapes and biodiversity, and create catastrophic pollution from ordinances and emissions of bombed industrial and energy facilities.
Instead of slowing down global warming, we are accelerating it. Even in Canada.
This week the latest federal budget came down, and in it were two devastating blows to the environment. First, we approved the Baie du Nord oil project—an environmentally risky development at a time when we need to leave the oil in the ground if we are to have any hope of reaching climate change targets. As Canadians, we are throwing money into a dangerous venture, instead of into a transition to a green economy. Additionally, the Government of Canada is planning to spend an additional $8 billion on the military. This is money that would be better spent on supporting peace building efforts. Surely these images of war have shown us that.
Environmental activism as peace activism
Join Karen and David in conversation on Zoom to share your own questions or responses on Wednesday, April 20 at 7:30 PM (CDT).
Learn more at: www.cmu.ca/weneedtotalk
Another friend of mine (I am so fortunate to have such friends!) shares this story:
A friend and I, and my four-year-old daughter were canoeing on the river last fall. It's a big river, with a lot of moving water. But I'm an experienced canoeist, so I wasn't worried.
Except that we capsized. For the first time in my entire life, I capsized in a canoe. We were in the middle of the river; the current was moving hard. We had on lifejackets, of course, but I had to try to hold my daughter in my arms, and swim, and drag the canoe, all at the same time. We swam and swam and swam...and got nowhere.
Both my friend and I were getting exhausted, and it was freezing cold. There was a moment when I paused to readjust my daughter and I looked at my friend and our eyes locked. I could see that we were both realizing the same thing. We were getting nowhere, we were scared, it was hopeless. We didn't want to let go of the canoe – it was providing buoyancy, and visibility to anyone on the shore, and it was holding us together. But we were making no headway at all.
In that moment, our locked eyes said to each other "there is nothing for it but to just keep on."
I readjusted my daughter in my arms and got prepared to swim again. It was at that moment that I realized that my feet could touch bottom. Perhaps they had been able to touch bottom for a while, in fact. We walked the canoe out.
In this moment of time, we are swimming in a river of manifold crises, and in such at time there is nothing for it but to keep on walking.
Environmental activism is acting for peace
As people concerned about the environment—about the world that we are leaving to future generations—we need to keep raising our voices, writing our politicians, calling, and acting for meaningful change in our national climate strategy.
As peace activists, we need to be aware that our environmental activism is acting for peace. It is 'lightening the load' for Ukrainians who are simply doing what they can to survive right now.
Right now, it may feel like we are swimming against an impossible current. But we must keep walking, friends. And maybe we will be surprised by the ground that we find under our feet.
Fortunately, we also have "good friends" in the process. To learn more, here are three "friends", three organizations working for peace in Ukraine in this crisis:
The International Institute for Nonviolent Action is mapping nonviolent actions being taken in Ukraine, both in resisting the invasion and in resisting the occupation.
PATRIR is a Romania-based international NGO committed to transforming "conflicts constructively, through peaceful means". They are involved in humanitarian and peace-making efforts in the region.
The US-based Metta Center for Nonviolence has created a thorough, ongoing list of nonviolent resistance actions that can be accessed here:
Keep walking, friends, keep walking. And maybe you, and we all, will be surprised by the ground that we find under our feet.
Print This Article