Stories
MSC team publishes book on environmental and social justice in India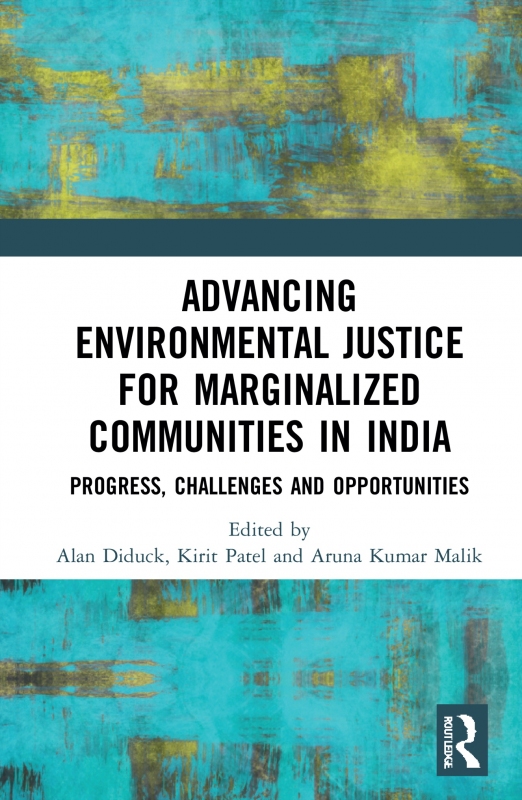 Dr. Kirit Patel of Menno Simons College (MSC) with Dr. Aruna Kumar Malik of Gujarat National Law University in India and Dr. Alan Diduck of the University of Winnipeg launched a new book, Advancing Environmental Justice for Marginalized Communities in India: Progress, Challenges and Opportunities, in September 2021. It features many contributions from MSC students, exploring environmental justice and social equity in India.
The book examines the impacts of Green Benches of State High Courts and National Green Tribunals, the environmental courts of India, on disadvantaged communities in the Tamil Nadu, Kamataka, and Gujarat states.
Patel, Associate Professor of International Development Studies (IDS), says it is rewarding to see the finished product after many years of work. It was student interest that sparked the initial project idea back in 2015, when he was teaching a course called Development Issues in Asia and the Pacific.
For an assignment, some students focused on the issue of public interest litigation, a unique legal provision in India that gives a third party the rights to approach the court on behalf of a victim. When students got excited about looking at the system as an instrument of development, Patel did too. He began reading extensively on the topic and in 2016 developed a proposal to examine the impact of this new type of court.
"It's a collective learning process, I learn a lot from them as well," he says. "Some students have opened up a new area of research which I have followed up later on and become my mainstream area of research."
While he was researching, India created a separate environmental court, which dealt with mostly public interest litigation cases. Patel realized that unlike his current project, this was a new subject that hadn't been written about and which he was poised to pursue.
After numerous attempts at acquiring funding, Patel, Diduck, and their team received a Social Sciences and Humanities Research Council of Canada (SSHRC) grant in 2017 and later, Queen Elizabeth Advanced Scholars (QESII) funding. This enabled them to hire and train students to conduct field research in India. The book is a culmination of this three-year research project.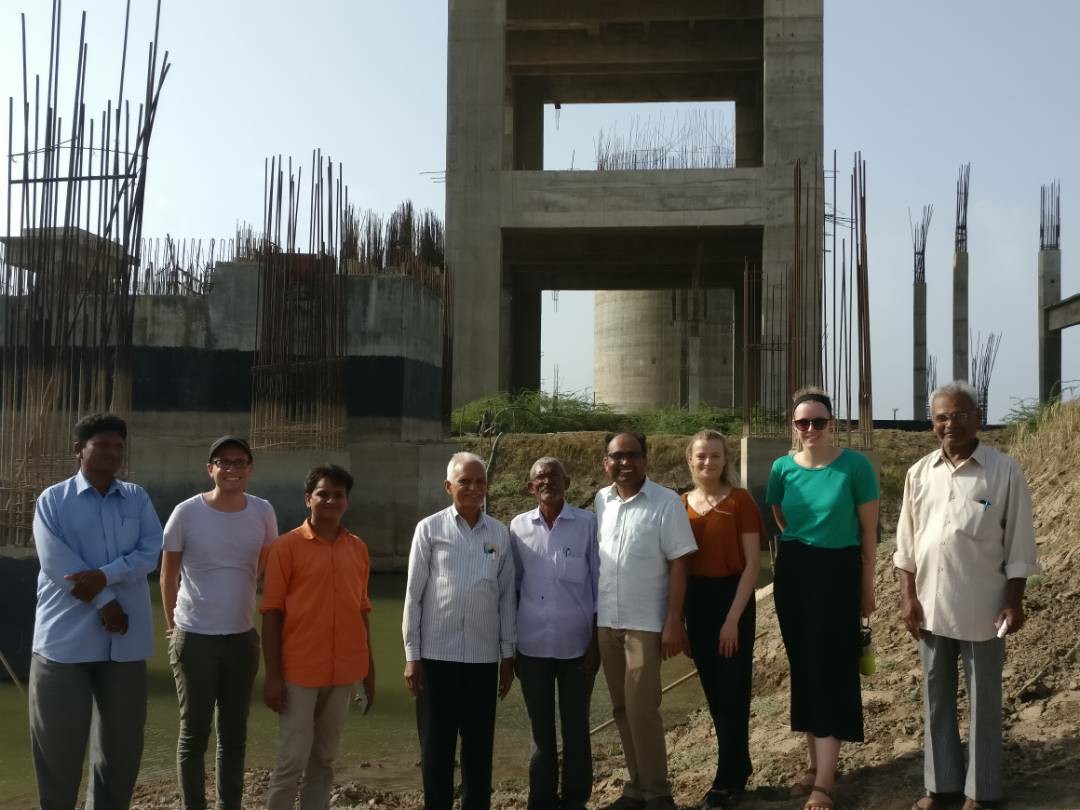 Six undergraduate MSC students and two University of Winnipeg graduate students contributed to the project, several of them writing chapters in the book: Ariane Dilay, Sean Goldstone, Avery Letkemann, Bryce Gallant, Tyler Loewen, Carinne Bétournay, Cassandra Szabo, and Ari Phanlouvong.
"Students have always been part of the work I have been doing in South Asia," Patel says. "I have been lucky that some of the best minds get attracted to my project and they do really good work."
Bryce Gallant (MSC '17, Bachelor of Arts Honours in IDS) did research on the ground in Mahuva, Gujarat, India during the final year of her degree. For four months she and two other students lived with the community, eating with people in their homes, meeting with large focus groups in temples, and walking with farmers through their land. They learned what was important to them, how they experienced their natural environment, and how the planned industrial development in the area impacted their livelihoods. "It was a very communal experience, whether it was an interview one on one or a group interview. It was amazing," Gallant says.
"I've found the students are more excited for field-based work rather than theoretical work at the desk," Patel says. "But to work in the field in India is not easy." Different weather, language barriers, and culture shock are all elements students have to navigate. Yet time and again they surprise Patel, exceeding his expectations. "Students do amazing work...they are great at making new collaborations."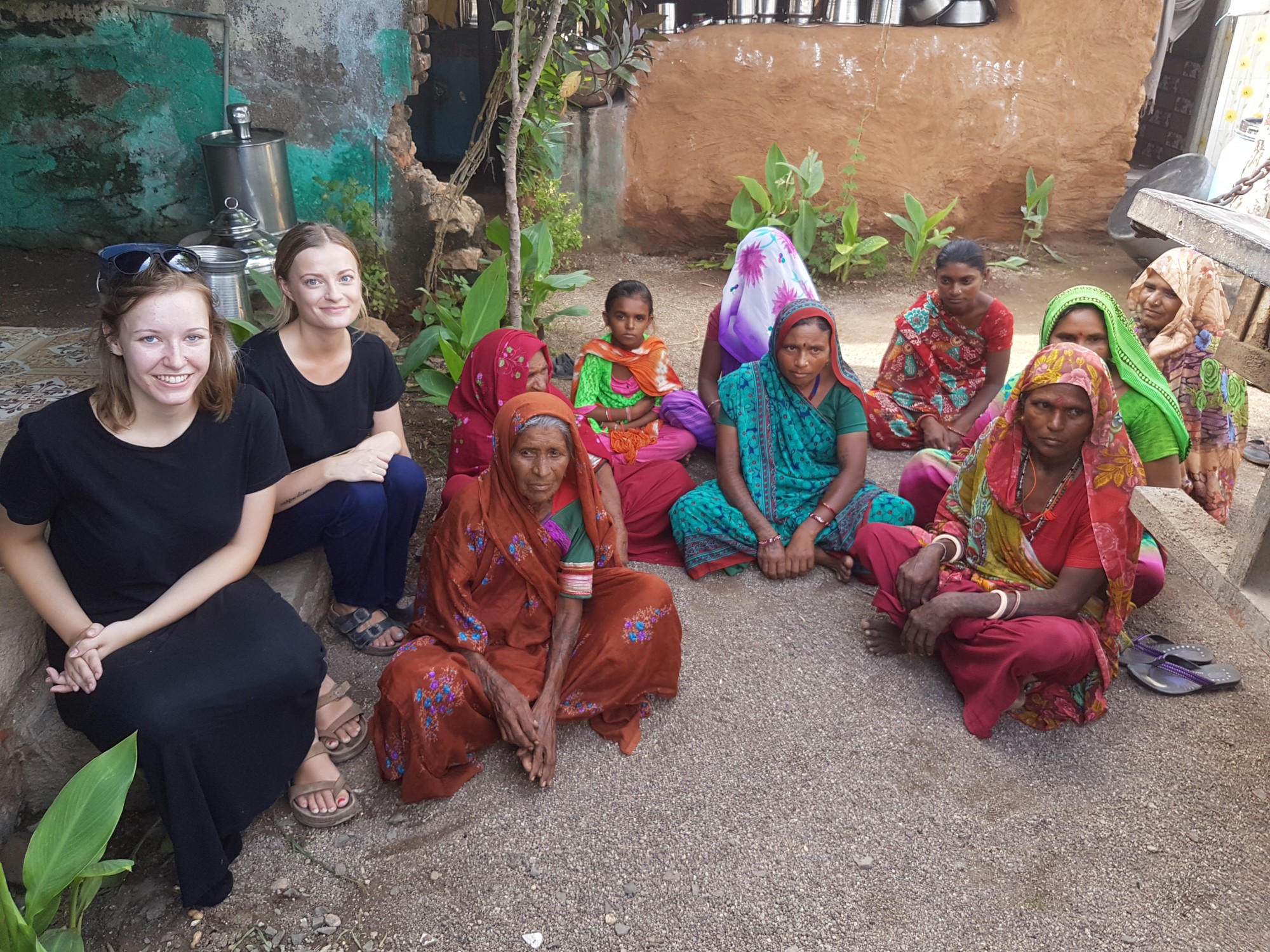 The experience was transformative for Gallant. After graduating from MSC, she went on to do her masters in gender and development at the University of Sussex in England. She used her undergrad research in Mahuva to write her thesis, diving deeper into the material through a feminist political ecology lens, which in turn led to a job right after her masters. "It opened all these doors in a world that I didn't even know existed..." she says, of the research project and book. "It has very much shaped my entire career and my focus and how I look at climate change and sustainability issues."
Gallant still keeps in touch with people from the community in Mahuva, something Patel says multiple other students do too. "A lot of thanks and gratitude goes towards the local communities we were working with who decided to share their stories with us and allowed us to raise a lot of their voices in this context," Gallant says. "They're doing some very incredible work."
Print This Article