Student Profiles
CMU student nominated for leadership award after creating online community supporting Black women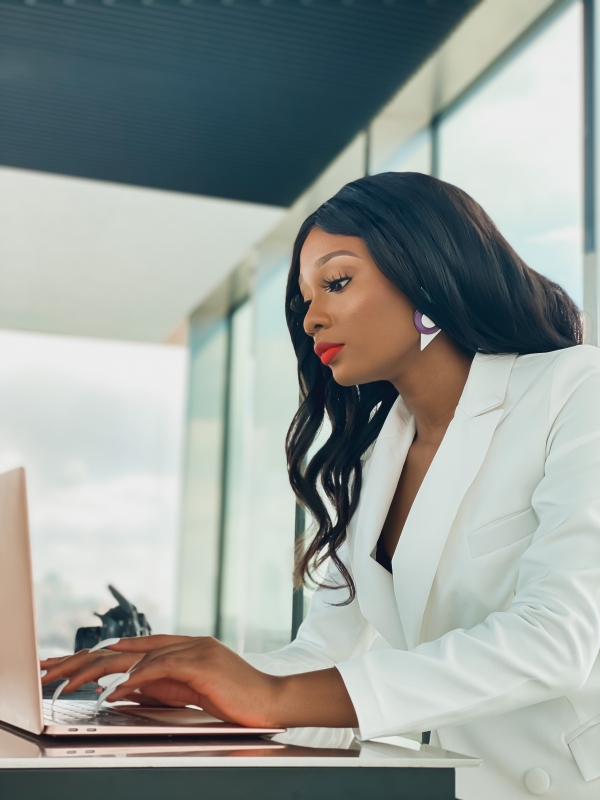 In the midst of the pandemic, an Instagram account popped up that quickly created buzz and then skyrocketed. CMU student Nengi Offurum is the founder of @blackwomenowned, an online community that supports and empowers Black women.
Black Women Owned (BWO) brings visibility to Black female entrepreneurs, business owners, and creators from across Canada, America, and Australia. But the platform is not only a place for people to have their work promoted. With more than 6,000 followers across Instagram and Facebook, it's also a community where people can connect and uplift each other. "It's a community for everyone, where everyone can come and be. You're not scared you're being judged, everyone feels safe," Offurum says.
Offurum is a 24-year-old international student from Nigeria, in her fourth year of studying Communications and Media at CMU. She is also head of Spurt 365, her social media and branding agency, and works as a hairstylist from her home salon, Nengi Natural.
"The Communications and Media program takes the conversation between theory and practice seriously," says David Balzer, Associate Professor of Communications and Media at CMU. "Nengi enriches classes significantly with her 'feet on the ground' disposition!"
She created BWO in July 2020 while working on her own entrepreneurial initiatives, to combat some of the challenges facing Black women in business by highlighting others in the field and gathering likeminded women together. "I had in mind to create a community to bring ambitious women together, women who are pushing limits," she says.
She feels that her initiative is different from many others in the field, though, because it's a group for everyone regardless of race, gender, or profession, coming together with the shared interest of celebrating Black excellence and success. She's received a lot of positive messages and feedback.
Offurum was nominated for RevolutionHer's Impact in Leadership Award for her work on BWO, and was one of 24 finalists chosen from across Canada and the United States. "I was shocked!" she says. "I'm very hard on myself. I feel like I'm not doing enough, I'm not doing a great job." So being recognized for her work felt validating and affirming. "It made me feel like I shouldn't stop, I should keep pushing."
This has been an important reminder for her when things get tough. Juggling multiple businesses and platforms while being a student has been really difficult, she says. Limited finances and being introverted also pose challenges to her work, which requires collaboration. "On social media I'm very loud, but not in-person," she explains.
"I love being at CMU because I'm very free in this school, I'm free to be myself... There are people out there that want to help you, which I really appreciate."
But she's also proud of how far she's come, especially while running things all on her own, being an international student, and paying associated costs. Experiences like work-integrated learning have helped her gain skills for her career path. While doing her CMU practicum placement at Strategic Charm Boutique, a marketing and public relations agency in Winnipeg, she learned how to work on a team and create content for niches in which she had less work experience.
"Nengi brings a concrete and creative set of questions to class discussions," Balzer says. "Because she has her feet firmly planted in entrepreneurial business realities, she pushes hard to make connections between theory and practice. CMU's commitment to 'learn by doing' resonates strongly with these interests."
The CMU community has been a supportive place for Offurum to grow. She says, "I love being at CMU because I'm very free in this school, I'm free to be myself... There are people out there that want to help you, which I really appreciate." She adds that the diverse international student community supports each other as they face similar challenges and makes CMU feel more like home.
Next up for Offurum is finishing school, growing her businesses, and someday hosting in-person networking opportunities through BWO. Ultimately, she wants to make an impact, sharing what she's learned and encouraging Black women. "In the future I hope to really help people. I'm someone that if I have knowledge on something, I don't want to have it all by myself. I want to give it back."
Print This Article