The Triple Bottom Line: MBA student learning "the future of business" at CMU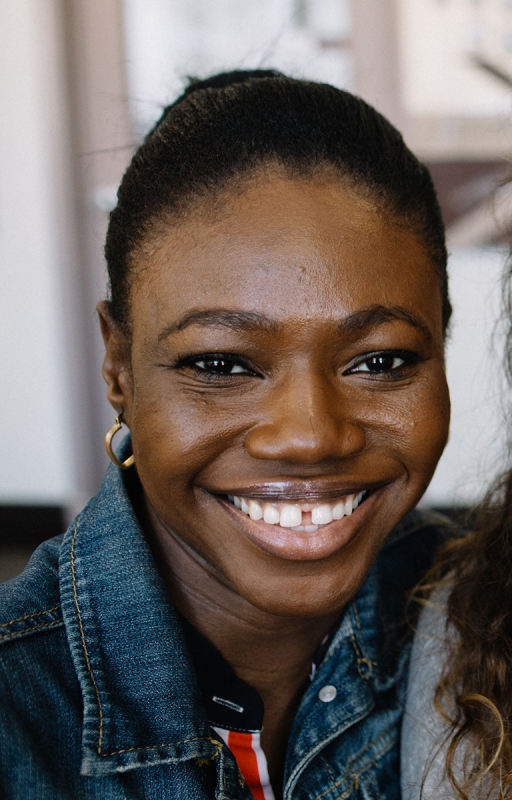 With her international work, study, and life experience, Tomisin Bolorunduro knows how the world does business. Coming to CMU expanded her horizons and priorities.
Tomisin Bolorunduro is a current student of CMU's Master of Business Administration [MBA] program. At age 27, she has lived in four countries on both sides of the Atlantic. Despite already holding a master's degree in banking finance and corporate law, she came to CMU seeking professional development. What she got, she says, went a whole lot farther.
"I think an MBA is necessary for everyone who works in business. This is core insight that everybody should have to be a better employee, more versatile, more effective, and to access promotion. The academic part is what I came for, but the training I've received goes way beyond academics. Now, in my second year, my perspective looking at organizations is very different."
In 2018, Bolorunduro was working on Wall Street, but the work culture put a bitter taste in her mouth:
"It was a really dog-eat-dog world in New York, survival of the fittest basically. I didn't want to study somewhere like that; I didn't feel the culture respected who I was or wanted to be. Then I learned about CMU's program online and I was excited about their Christian values. So, I had a few conversations with Craig Martin, our program coordinator, and those talks solidified my natural attraction."
"Once I came here, those values were just part of the place. Honestly, it was confusing to me, even weird. I wasn't used to it. I kept waiting for the bubble to burst, thinking, 'this is not real is it? Is this really just how people are in this community?' But the more I talked with people and the longer I stayed, the more it started to sink in."
In business programs, this ethos can be distilled into a principle CMU faculty teach as 'the triple bottom line;' an idea Bolorunduro says transformed her understanding of what life in this field could be.
"The program trains us to think of business sustainability in three areas: people, planet, and profit. Basically, if you treat your employees well, they'll give you good work. Having gone through that myself, I really believe it. Environmentally, we have to ask ourselves what we can do now as individuals and organizations to mitigate the damage of climate change and improve global resilience. Those things contribute to financial sustainability—profit. People care right now how goods are made. More than the previous one, this generation is invested in ethical production. I think by attending to that reality, CMU's MBA is really geared toward the true future of business."
Bolorunduro says between transformative theory like the triple bottom line, faculty who live what they teach, and the "exceptional" mentorship she has received throughout the program, this degree has helped her develop beyond her expectations.
"For me, the best part has been the leadership training. When I talk with my professors here, it's clear they've already put themselves in my position and made an effort to understand my thinking, my feelings, my perspective. They have all exhibited that habit and I think it's just totally unique—I've never experienced it before. I think that's the most amazing thing I've learned from CMU so far: leading with empathy is possible, and it works."
"Refusing to get caught up in the rat race of different business environments or cultures, refusing to let the pressure to out-perform compromise your beliefs and values, that's the hard part. But being here has been a really good lesson in how to commit to that integrity."
Following completion of her program at CMU, Bolorunduro aspires to work in the realms of risk assessment and financial crimes advisory.
Printed from: media.cmu.ca/profile-tomisinbolorundo