News Releases
CMU welcomes new biology professor for three-year term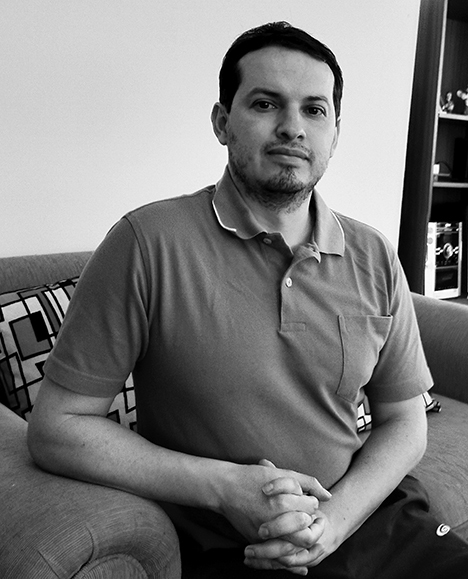 Canadian Mennonite University (CMU) is welcoming another faculty member to its growing science program.
Dr. Nicolas Malagon, the new Assistant Professor of Biology, will begin teaching in September 2019 for a three-year term.
Malagon completed his undergraduate study at the National University of Colombia and has a PhD in Cell Biology from the University of Toronto. He comes to CMU with extensive research experience, recently holding postdoctoral fellowships at Yale University and the University of Toronto.
"I am very excited about Nicolas joining our faculty," says Paul Dyck, Professor of English and head of the hiring committee. "I have been impressed with his deeply Christian understanding of the work of the university and of Biology in particular. He has worked at some of the finest labs in the world, but remains grounded in the common life of the church."
This addition to the faculty comes during another transition, as Dr. John Brubacher, Assistant Professor of Biology, takes a three-year leave from his teaching position. He will spend this time as a visiting scientist in Dr. Phil Newmark's lab at the Morgridge Institute for Research in Madison, Wisconsin. Through his study of flatworms, he hopes to learn more about fundamental biological processes like regeneration and wound repair and discover new ways to treat parasitic diseases that affect millions of people globally.
Malagon's most recent research focusses on how epithelia, thin bodily tissues, regulate cell density and how these processes affect cancer formation and evolution. To investigate this, he studies a male-specific group of leg bristles on fruit flies.
He employs students to analyze cells for his research project and encourages them to publish their work in undergraduate research journals, promoting experiential learning by providing opportunities for students to apply what they have learned in the classroom to real-world scientific exploration.
"I see myself in a role that enables me to engage with undergraduate research and contribute to students' growth and intellectual development," Malagon says. "CMU is an excellent place to combine my two passions in life: my scientific education and my Christian faith."
"I have been especially impressed by the work Nicolas has done mentoring undergraduate students in independent research projects," says Rachel Krause, Assistant Professor of Biology. "I am excited to see what kind of work he engages in with our biology students over the next three years."
About CMU
A Christian university in the Anabaptist tradition, CMU's Shaftesbury campus offers undergraduate degrees in arts, business, humanities, music, sciences, and social sciences, and graduate degrees in Theology and Ministry, Business Administration, Peacebuilding and Collaborative Development. CMU has 1,600 students, including those enrolled in degree programs at its Shaftesbury Campus and Menno Simons College Campus. CMU is a member of Universities Canada.
For information about CMU, visit cmu.ca.
For additional information, please contact:
Kevin Kilbrei, Director of Communications & Marketing
kkilbrei@cmu.ca; 204-487-3300 ext. 621
Canadian Mennonite University
500 Shaftesbury Blvd., Winnipeg, MB R3P 2N2
Print This Article