CMU continues to invest in practicum program, hires Director of Practica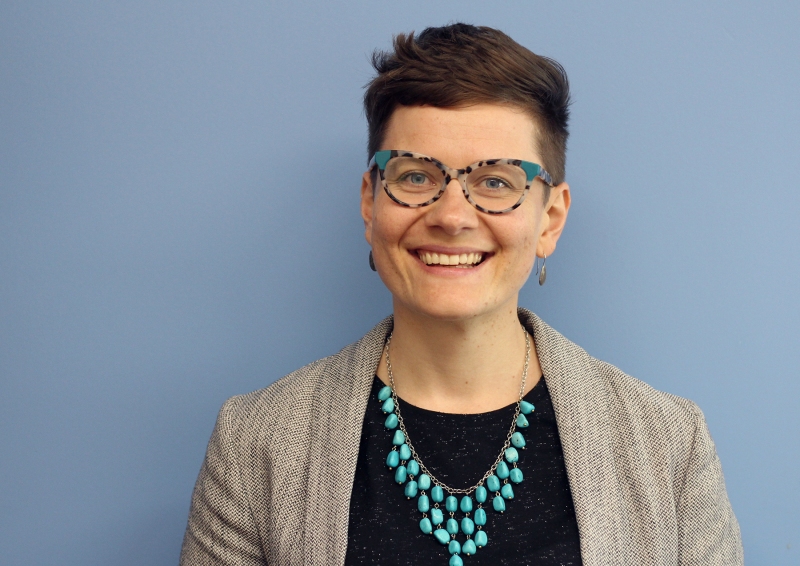 The Practicum program at CMU is integral to the learning experience. In fact, every student is required to complete a practicum in order to graduate. It is these opportunities that help students weave together their learning in the classroom with their interests outside of it. CMU is committed to continue growing and enriching this program, which has included appointing Dr. Christine Kampen Robinson as Director of Practica.
Kampen Robinson is currently Assistant Professor of Practicum and of Social Science at CMU, a part-time position she's held for the past two years. Prior to that, she worked at the University of Waterloo as a Career Advisor for graduate students and postdoctoral fellows. She also managed transition programming for international students as an International Transitions Coordinator at the University of Manitoba.
"It is exciting to me to be building on a legacy like the one practicum has at CMU—Werner Kliewer, along with many other staff and faculty along the way have built a program that is unique in Canada..." she says. "I'm also excited because I love career advising work—anytime I talk to people about 'career,' I'm really talking about who people are and who they want to be, what they care about and what kinds of problems they want to help solve."
Kampen Robinson holds both a Master of Arts and PhD in German from the University of Waterloo. She draws together her experiences in academics, career advising, and transition programming to provide students with an innovative learning experience.
"I have found it really motivating to work with students to find or create placements that allow them to explore something they're curious about and push themselves to try something new..." she says. "I also enjoy the process of helping students to see connections between what they're doing inside of the classroom and what they're doing outside of it... I think we are often dealing with unhelpful divisions—academic and 'real world,' and I think the sooner we can break those divisions down, the better."
"I'm thrilled to have Dr. Christine Kampen Robinson as our new Director of Practica," says Jonathan Dueck, CMU's Vice President Academic and Academic Dean. "She brings outstanding, creative thinking on teaching and learning, in practicum, to the role... And, she brings significant experience in from her work in advising and co-op at other Canadian universities. Having taught, advised, and helped to administrate Practica at CMU over the last two years, she also knows CMU's students, faculty, and our Practicum partners very well."
Kampen Robinson has also been integral to the development of CMU's new Centre for Vocation, of which she is Director. She will transition to her new full-time position as Director of Practica in August.
About CMU
A Christian university in the Anabaptist tradition, CMU's Shaftesbury campus offers undergraduate degrees in arts, business, humanities, music, sciences, and social sciences, and graduate degrees in Theology and Ministry, Business Administration, Peacebuilding and Collaborative Development. CMU has 1,600 students, including those enrolled in degree programs at its Shaftesbury Campus and Menno Simons College Campus. CMU is a member of Universities Canada.
For information about CMU, visit cmu.ca.
Kevin Kilbrei, Director of Communications & Marketing
kkilbrei@cmu.ca; 204.487.3300 ext. 621
Canadian Mennonite University
500 Shaftesbury Blvd., Winnipeg, MB R3P 2N2
Printed from: media.cmu.ca/nr-christinekampenrobinson