News Releases
CMU psychology professor awarded $100,000 research grant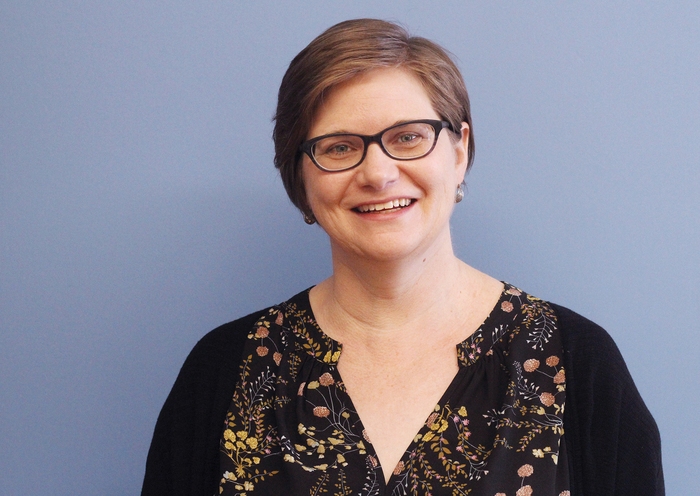 Dr. Heather Campbell-Enns, Assistant Professor of Psychology at Canadian Mennonite University (CMU), received a one-year grant worth $100,000 through the Canadian Institutes of Health Research (CIHR).
Campbell-Enns will use the grant for a research project titled Best Practices: Transitions from Hospital to Community-Based Settings for Rural and Remote Persons with Dementia.
One aim of the project is to identify current interventions used to coordinate care for people with dementia when they are discharged from the hospital. Since most of these methods have not been tested in rural settings, the team will select a few interventions and customize them for rural and remote contexts.
"This is an exciting and rare opportunity for a new investigator and I am very grateful to the team involved in this research," Campbell-Enns says. "I am excited to partner with them, and to get to know more about dementia care in rural areas of Canada."
Her team is made up of researchers, health care policy makers, and patients and their family members from two provinces, Manitoba and Newfoundland and Labrador. Also represented are three universities, CMU, University of Manitoba, and Memorial University, and two rural health regions, Prairie Mountain Health (MB) and Western Health (NL). Campbell-Enns is the lead for this study.
"Persons with dementia have more frequent and longer hospital stays than other adults, partly because coordinating their care in the community is a challenge," she says. "I hope this research will enable more adults with dementia to live longer in the community with a good quality of life."
The grant funds will allow Campbell-Enns to employ student research assistants who will compile information on coordinated care interventions. It will mean team members can have face-to-face meetings in each province to better plan future research activities in rural and remote settings.
The grant will also help the current team build connections and partnerships, thereby forming a team that's interested in future research in the field of dementia care. This will enable them to apply for a larger grant in the next few years, which they will be able to use to implement and evaluate one of the approaches to coordinating care across several rural areas in Canada.
"I am grateful to the CIHR for funding this project at CMU and I am very hopeful we will contribute to improvements in dementia care and rural health care through this research," she says.
Campbell-Enns holds a Bachelor of Education, a MSc in Family Social Sciences, and a PhD in the Interdisciplinary Program, all from the University of Manitoba. She has been teaching at CMU since 2018.
About CMU
A Christian university in the Anabaptist tradition, CMU's Shaftesbury campus offers undergraduate degrees in arts, business, humanities, music, sciences, and social sciences, and graduate degrees in Theology and Ministry, Business Administration, Peacebuilding and Collaborative Development. CMU has 1,600 students, including those enrolled in degree programs at its Shaftesbury Campus and Menno Simons College Campus. CMU is a member of Universities Canada.
For information about CMU, visit cmu.ca.
For additional information, please contact:
Kevin Kilbrei, Director of Communications & Marketing
kkilbrei@cmu.ca; 204-487-3300 ext. 621
Canadian Mennonite University
500 Shaftesbury Blvd., Winnipeg, MB R3P 2N2
Print This Article