News Releases
CMU congratulates winners of the 2019 high school essay contest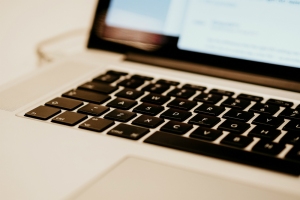 CMU is pleased to announce the winners of its 2019 Essay Contest for High School Students. Congratulations to William Janus of Ottawa, ON (grade 9, École Secondaire Catholique Béatrice Desloges); Robert Hastie of Portage la Prairie, MB (grade 12, Westpark School); and Sarah Veloso of Winnipeg, MB (grade 11, Mennonite Brethren Collegiate Institute).
Students were asked to respond formally in a 950–1,100 word essay to one of three questions.
Should schools grade students?
In a democratic society, can the media ever be the enemy of the people?
How real is virtual presence?
Janus's essay "How the media understood as a collective cannot be the enemy of the people" placed first, earning him $300 in cash and $200 in tuition credit. The second and third place prizes of $200 and $100 in tuition credit was awarded to Hastie for his essay "In a democratic society, can the media ever be the enemy of the people?" and to Veloso for her essay "The digital world: the hills have eyes."
Director of Enrolment Lois Nickel, who administered the contest, says the essay contest questions are designed to have a broad appeal yet be specific enough to draw out particular responses.
"At CMU, we believe in the importance of writing, and the importance of thinking through things clearly and imaginatively," she says. "We're really interested in cultivating that kind of work among our students, and recognizing and rewarding that kind of work among high school students."
About CMU
A Christian university in the Anabaptist tradition, CMU's Shaftesbury campus offers undergraduate degrees in arts, business, humanities, music, sciences, and social sciences, and graduate degrees in Theology and Ministry, Business Administration, Peacebuilding and Collaborative Development. CMU has 1,600 students, including those enrolled in degree programs at its Shaftesbury Campus and Menno Simons College Campus. CMU is a member of Universities Canada.
For information about CMU, visit cmu.ca.
For additional information, please contact:
Kevin Kilbrei, Director of Communications & Marketing
kkilbrei@cmu.ca; 204-487-3300 ext. 621
Canadian Mennonite University
500 Shaftesbury Blvd., Winnipeg, MB R3P 2N2
Print This Article