News Releases
CMU welcomes Professor Francis Su as Scientist in Residence of 2023
Award-winning professor and author to speak on mathematics for flourishing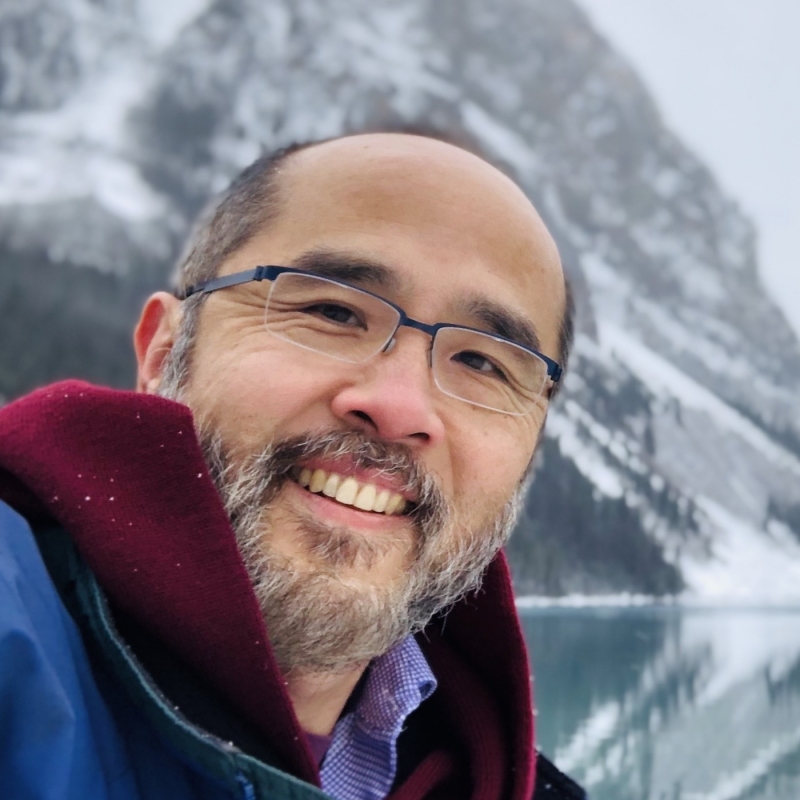 "How can mathematics connect to our deepest human longings, such as for beauty and for truth?" "What can we do to move towards making STEM spaces more just, where the dignity of each human being is valued?"
These are some of the key questions Professor Francis Su asks in his work, which he will explore as the Scientist in Residence at Canadian Mennonite University (CMU) on February 2-3, 2023.
"I'm excited to be spending time with the CMU community, whose core commitments to peace and justice and hospitality match my own, as natural and necessary consequences of one's faith," Su says.
Su is the Benediktsson-Karwa Professor of Mathematics at Harvey Mudd College in California. He has a PhD from Harvard University and is former president of the Mathematical Association of America. He has received the 2013 Haimo Award for distinguished teaching of college-level mathematics and the 2018 Halmos-Ford award for mathematical writing.
His work has been featured in Quanta Magazine, Wired, and the New York Times. His book Mathematics for Human Flourishing (2020) won the 2021 Euler Book Prize. It offers an inclusive vision of what math is, who it's for, and why anyone should learn it.
"Dr. Su's book is a beautiful argument that math is about beauty and justice. It's how I've been trying to inspire students in my own classes over the years," says Tim Rogalsky, CMU Associate Professor of Mathematics and organizer of this year's Scientist in Residence events.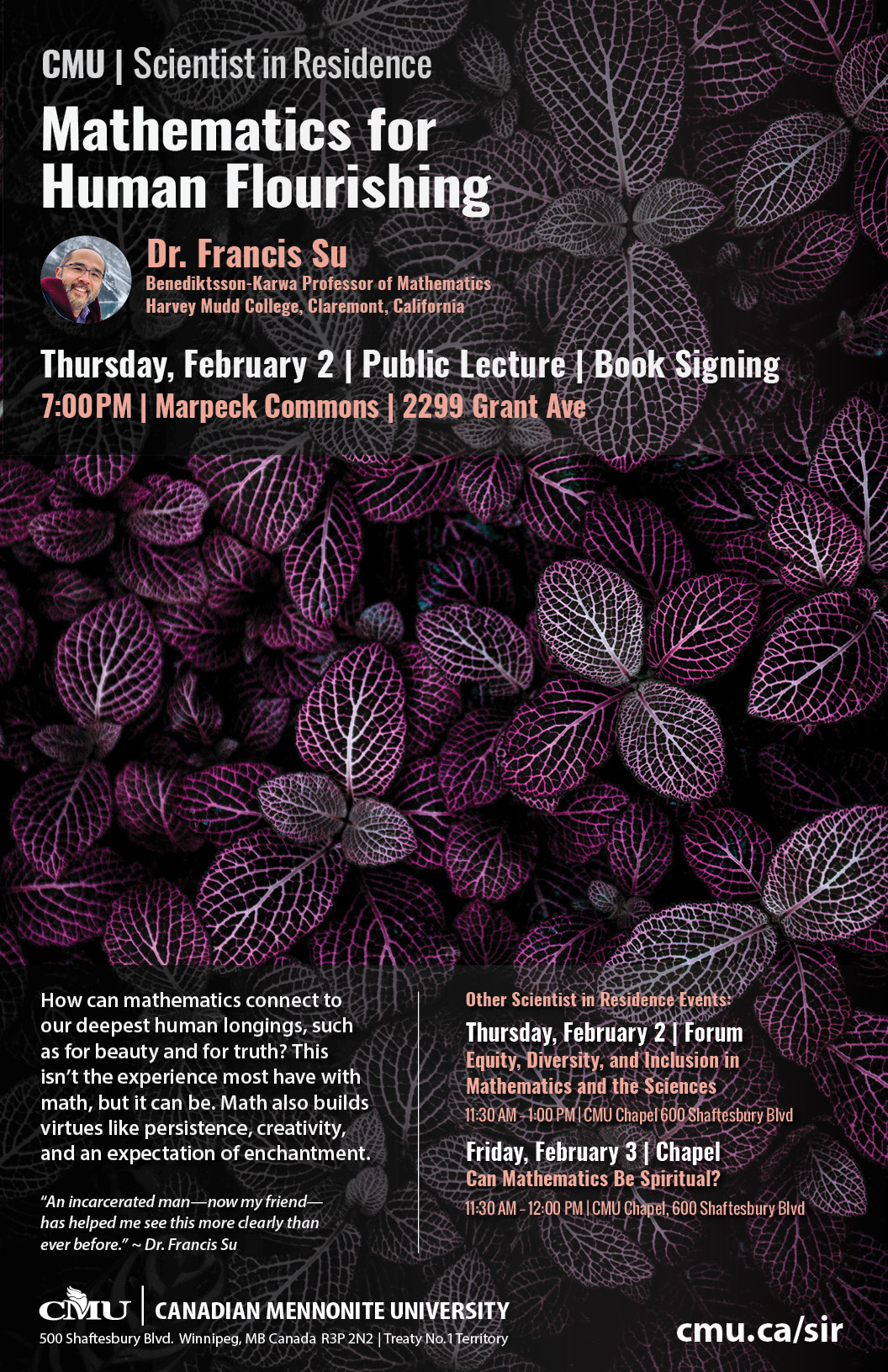 Su will speak at the following events:
Forum: "Equity, Diversity, and Inclusion in Mathematics and the Sciences: Challenges and Opportunities" | Thursday, February 2 at 11:30 AM in the CMU Chapel (600 Shaftesbury Blvd.)
Public lecture: "Mathematics for Human Flourishing" and book signing | Thursday, February 2 at 7:00 PM and 8:30 PM in Marpeck Commons (2299 Grant Ave.)
Chapel: "Can Mathematics be Spiritual?" | Friday, February 3 at 11:30 AM in the CMU Chapel (600 Shaftesbury Blvd.)
Su is the first mathematician to participate in CMU's Scientist in Residence program. CMU's interdisciplinary science department encompasses courses in mathematics, as well as biology, physics, and chemistry. "Math is often taught as this scary, uptight discipline. But math is not like that—it's beautiful and inspiring. I just love putting a different face on what math is," Rogalsky says.
"I'm thrilled that we are welcoming Dr. Francis Su into the CMU community as the very first BIPOC Scientist in Residence," says Katrina Lengsavath, third-year Bachelor of Arts student (Arts and Science major with concentrations in biochemistry and music) and co-leader of the CMU Science Students' Association. "I'm looking forward to his discussions on the challenges and opportunities for equity, diversity, and inclusion in mathematics and the sciences."
Scientist in Residence events are free and open to the public. They will also be recorded and available to watch online after the events. For more information, visit cmu.ca/sir.
Print This Article