News Releases
CMU announces 2023 Leadership Scholarship recipients  
Recipients awarded $3,500 annually for up to four years, to a maximum of $14,000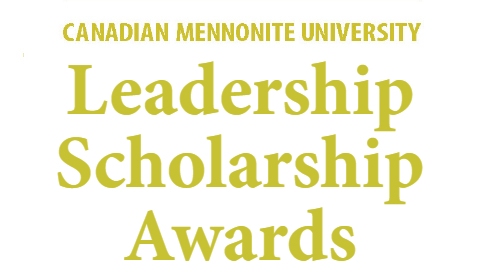 Canadian Mennonite University (CMU) offers students over 300 unique scholarships and bursaries, meaning in 2022/23, over $720,000 was delivered directly to students.
Now, CMU is pleased to announce the winners of the 2023 Leadership Scholarship: Daunte Byfield (Linden Christian School), Mikayla Wiebe (Morris School), Nya Dubyk (W.C. Miller Collegiate), and Victoria Welsh (Landmark Collegiate).
Worth up to $14,000 over four years of study, CMU Leadership Scholarships are awarded annually to recent high school graduates who demonstrate significant leadership ability, academic excellence, personal character, service, and vision.
Applicants are required to provide a detailed resumé outlining their leadership involvement, two letters of recommendation, and a 1,000-word essay reflecting on what leadership means to them.
This year's winners brought a unique outlook on what it means to demonstrate leadership in modern society and the role CMU will have in their development as a leader.
Daunte Byfield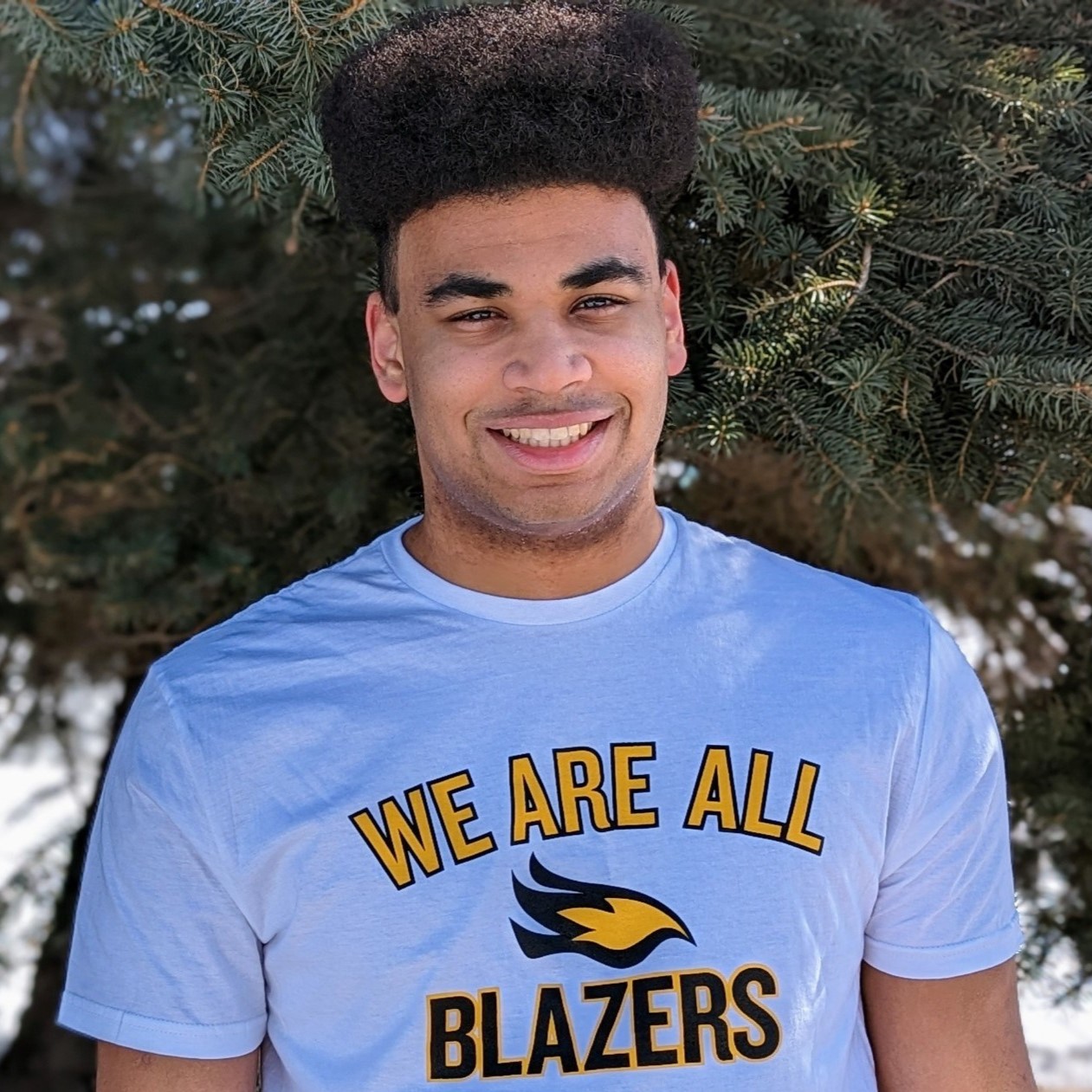 Daunte Byfield wrote that a good leader harnesses the fundamental values of integrity, humility, and endurance. He noted that leadership is "the act of stepping into a role of responsibility to manage, organize, and inspire others into achieving a common goal."
Byfield's essay highlights the Bible's emphasis that, as Christians, our role as leaders is to serve as ambassadors of Christ by sharing the hope and strength offered in the gospels.
He mentions that integrity, humility, and endurance are all the tools he uses while serving as co-president of the student council and captain on sports teams at his high school, Linden Christian. "I strive for excellence in my interactions with staff and students, knowing that these underlying principles are essential in leadership," says Byfield.
Byfield wrote that his interests in sports, arts, and various extracurricular activities will provide him with many opportunities to grow as a student leader on campus as he enters a "blazing new chapter at CMU."
Mikayla Wiebe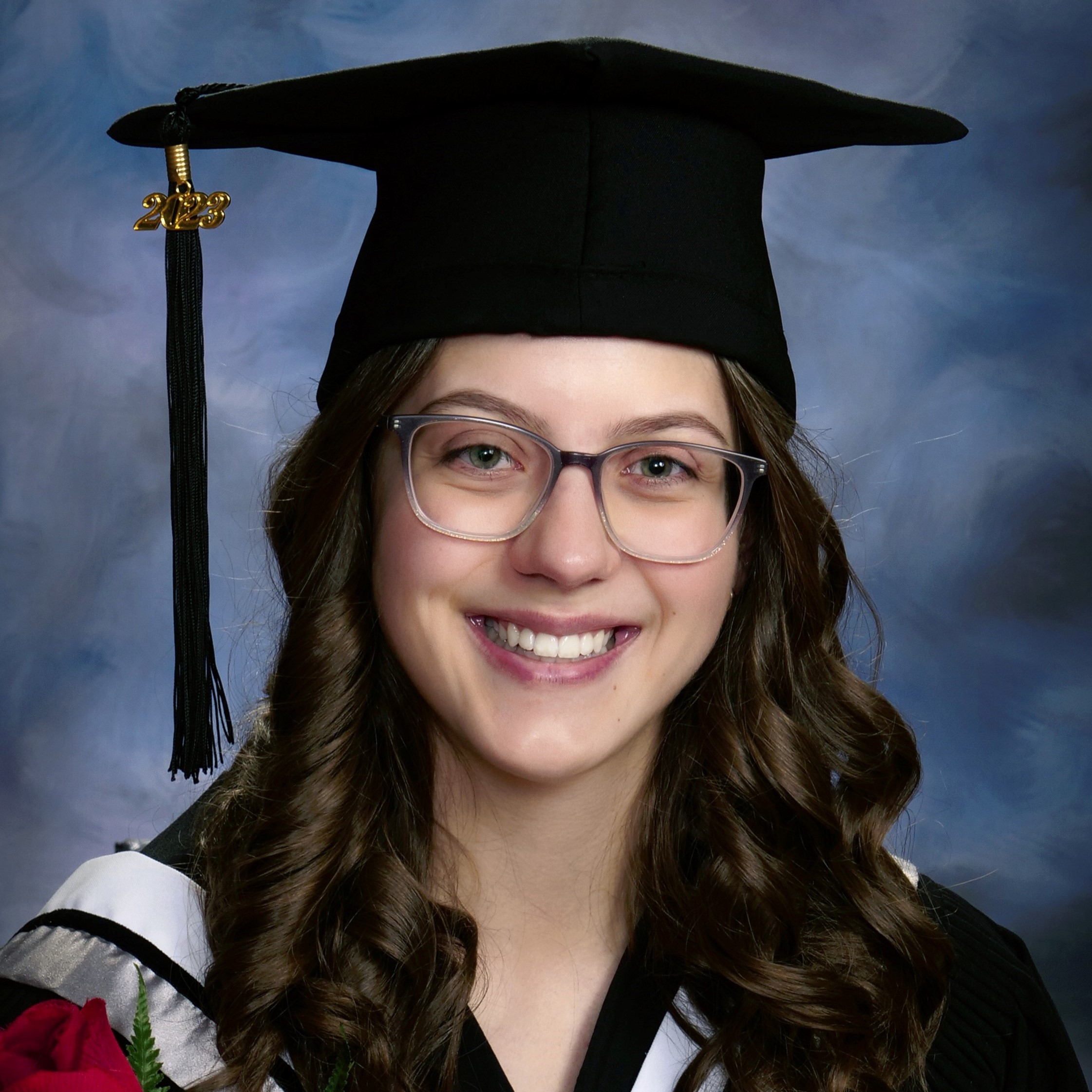 For Mikayla Wiebe, the secrets to effective leadership should be to lead by example, be receptive to open communication, and lead for the purpose of service. "We require our leaders to be authentic in order to uplift and unify a community despite difficult and often divisive circumstances," wrote Wiebe. "The transparency of our communication and the selflessness we demonstrate when we serve our communities can prove our commitment to creating positive change and inspire others to follow in our footsteps."
Wiebe mentions her role in teaching music to grades K-6 during her spare, writing, "I discovered I loved helping out because I could make a real difference in the lives of the kids I worked with." In this role, Wiebe learned that the secret to leadership is simple yet surprisingly tricky; "When a leader proves that they value others through communication and servitude, they inspire others to follow. This kind of servant leadership can build up and bring communities together and earn the trust of even the strongest skeptic."
Nya Dubyk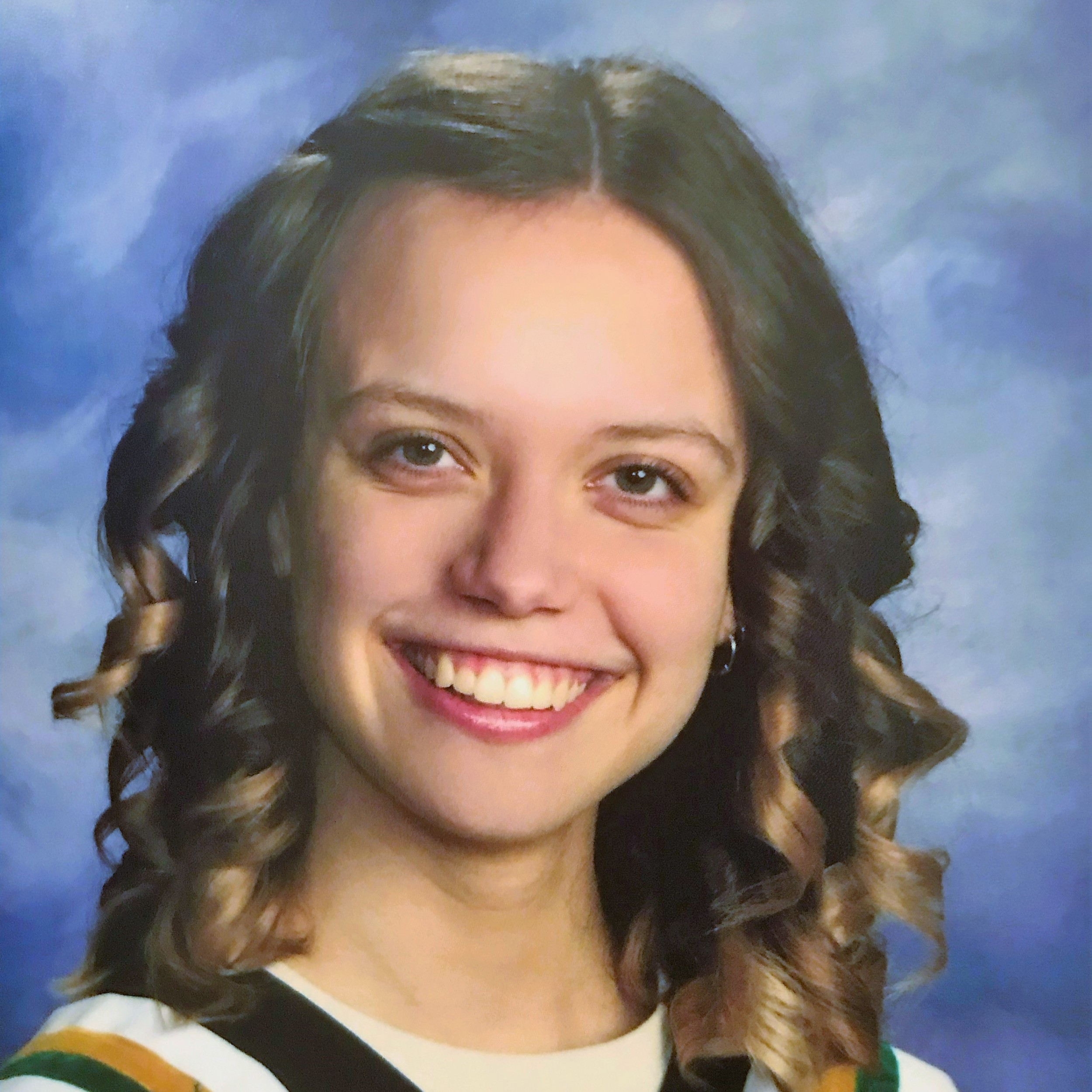 Nya Dubyk's essay explored the confluence of leadership and power. She highlights two characteristics she feels are vital for leaders as they wield the immense power they are given: knowledge and empathy.
She wrote, "Knowledge not only allows a leader to succeed in their specific field, but it also helps them to make strategic and wise decisions in any area of their lives." Dubyk also emphasized that a leader shouldn't be someone seeking power but someone who seeks change. She wrote, "Having someone who understands their struggles first-hand can help strengthen that trust. I believe that a leader with first-hand experience will have the passion and determination to make a difference because they have experienced the struggles of their community."
Dubyk is a leader who was recognized twice with the W.C. Miller Collegiate Citizenship Award and tried to "spread light and love on everyone I can." She wrote, "My faith is something that inspires me and keeps me going each and every day."
Victoria Welsh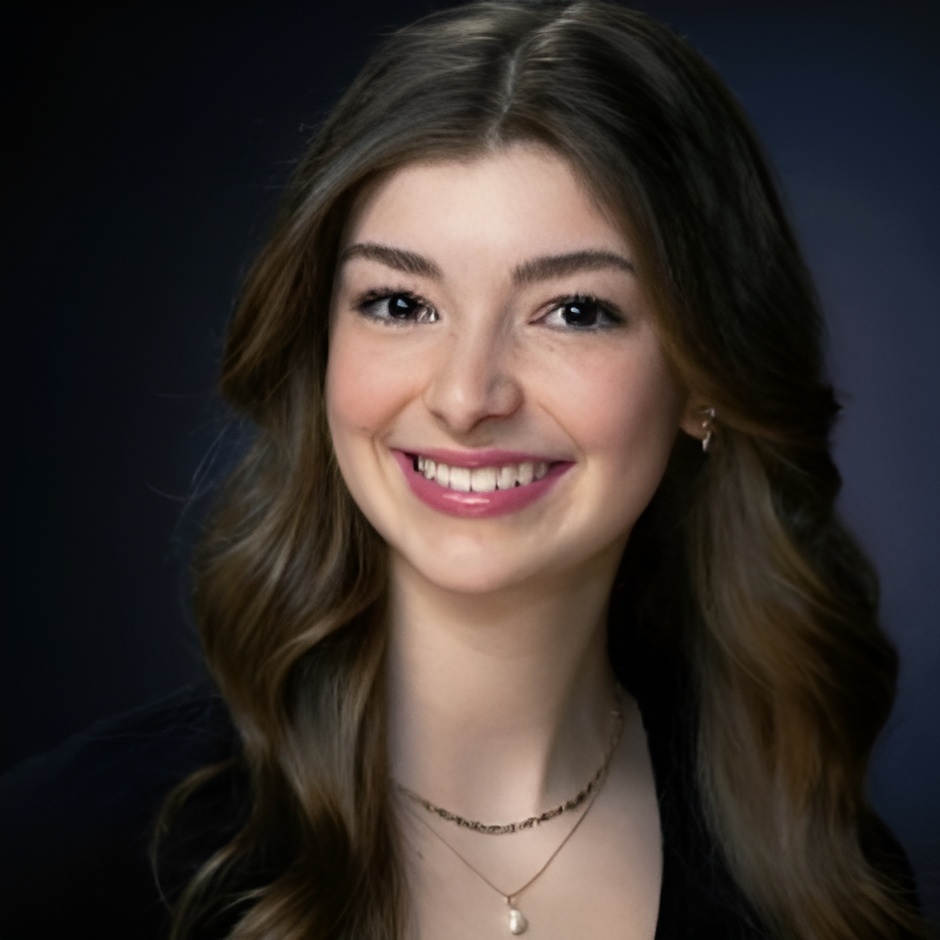 For Victoria Welsh, "A successful leader takes practice and persistence and isn't something that can be achieved overnight." Welsh explains that strong leaders may be inspiring and talented, but above all, they are confident, honest, and patient with those around them and themselves. "Leading with confidence is directly related to leading with integrity, as it takes confidence to stand up for what you believe in and to do the right thing even if it's the path less taken," wrote Welsh.
Welsh mentioned her role as an assistant coaching grade 7 & 8 boys' basketball, saying catering to each player's motives and values challenged her to look at the unique character of each player to help them achieve their best performance. "Inspirational leadership can be thought of as a mindset to help others achieve a goal that is greater than their existing condition," wrote Welsh.
She looks forward to expanding her leadership skills while at CMU, writing, "I feel hopeful that being a student (athlete) at CMU will allow me to grow personally and embrace all that CMU has to offer so that, combined with my faith, I will flourish into the young woman, and leader."
Print This Article