News Releases
BC church leader Lee Kosa visits CMU as Pastor in Residence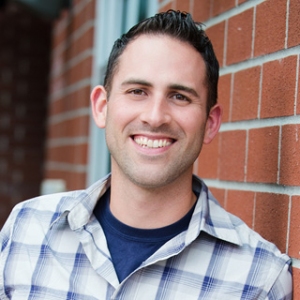 Canadian Mennonite University (CMU) is pleased to welcome Lee Kosa as Pastor in Residence next month.
Kosa, who is the lead pastor at Cedar Park Church in Delta, BC, will be on campus Monday, February 5 to Friday, February 9.
During his week at CMU, Kosa hopes to meet with as many students as he can, and have as many one-on-one conversations as he can.
"I want to learn from students about their disappointments in the church, where they see the church embodying Christ in the world, and to—at least for a while—come alongside students as they engage with their dreams, disappointments, theological questions, joys, and doubts," Kosa says.
CMU's Pastor in Residence program is designed to encourage pastors to live in residence and participate in the life of the CMU community.
The Pastor in Residence provides spiritual care in various ways, including speaking in chapel sessions, visiting classrooms, participating in lunch-hour discussions for students interested in vocational ministry, and informal conversations throughout the week.
"We are excited to have Lee coming to campus as Pastor in Residence," says Danielle Morton, Spiritual Life Facilitator at CMU. "Lee has an amazing presence, and he is a creative person who has found compelling ways to incorporate that creativity into his preaching and pastoral care."
Originally from Pennsylvania, Kosa earned a bachelor of fine arts from the Rhode Island School of Design. After working in the field of marketing, communications, and design, Kosa and his wife, Sage, moved to BC.
Kosa completed a Master of Divinity at Regent College before serving as a pastor in Vancouver for several years. He has worked at Cedar Park Church, which is affiliated with the Canadian Conference of Mennonite Brethren Churches, for the past five years.
His pastoral work focuses on the areas of intercultural dialogue, mental health advocacy, and the circle process of restorative justice.
Kosa will draw from this experience during his time on campus.
"I hope to share pictures from my life and church work of what it might look like to participate in God's creative work of resisting suffering in the world, and what it looks like to work with God's redemptive energy in the world, as we follow the way of Jesus," he says.
Kosa previously visited CMU in 2016 as a student in the Canadian School of Peacebuilding (CSOP).
He loved the atmosphere and hospitality at the CSOP, and he is looking forward to experiencing a new aspect of campus life at the university when he returns as Pastor in Residence.
"I enjoy conversations (with students) around vocational discernment (and) the vivid imaginations of young adults who are willing to challenge the status quo, and experiment with different ideas of what the good life is—exploring more just and sustainable ways to live that are in alignment with the life and teachings of Jesus," he says.
About CMU
A Christian university in the Anabaptist tradition, CMU's Shaftesbury campus offers undergraduate degrees in arts, business, humanities, music, sciences, and social sciences, as well as graduate degrees in theology, ministry, peacebuilding and collaborative development, and an MBA. CMU has over 900 full-time equivalent students, including those enrolled in degree programs at the Shaftesbury and Menno Simons College campuses and in its Outtatown certificate program.
For information about CMU, visit cmu.ca.
For additional information, please contact:
Kevin Kilbrei, Director of Communications & Marketing
kkilbrei@cmu.ca; 204.487.3300 Ext. 621
Canadian Mennonite University
500 Shaftesbury Blvd., Winnipeg, MB& R3P 2N2
Print This Article