Faculty Profiles
Faculty: In Their Own Words - Lynda Loewen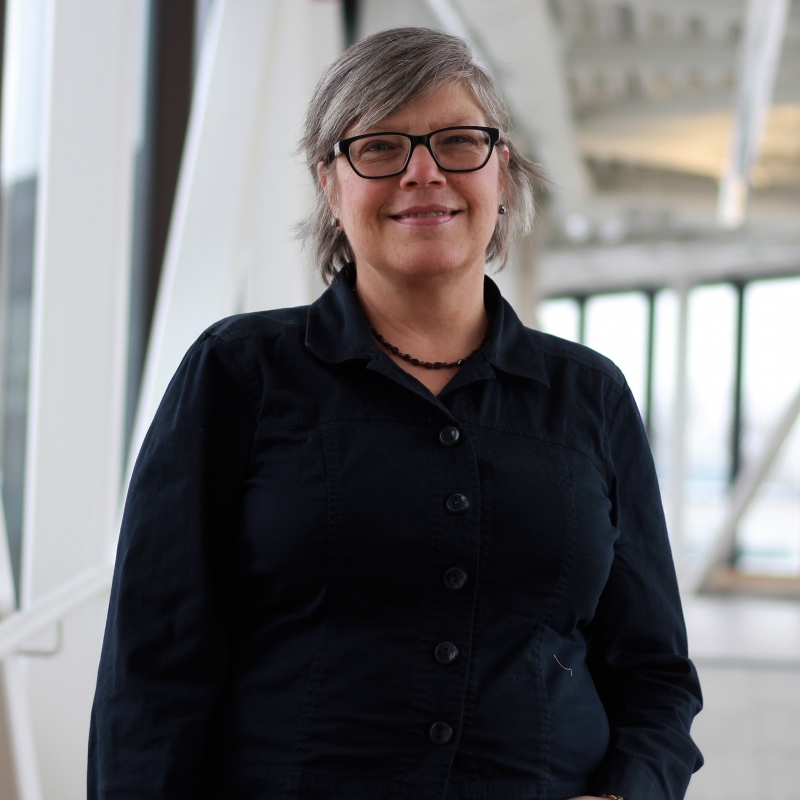 Lynda Loewen, Instructor of Psychology, has taught at CMU as a sessional instructor since 2009 and full-time since 2013.
What do you love about your work here?
I love the enthusiasm and eagerness of my students and how I get to borrow from their energy all the time. Ideas that are old to me are new to my students and I get to discover them all over again as the students discover them for the first time. I enjoy being part of this learning community. When I'm teaching, I'm still learning and I love that.
What are you teaching right now that you're most excited about?
I'm teaching the course Trauma and Resilience for the second time. Because I'm a therapist I work with trauma and resilience all the time. So to be able to talk about it in a different way may set a different trajectory for students. For example, some of my students are considering working in the mental health field—if they do, they will have to deal with trauma every day. To be a part of helping them think about trauma accurately and setting them on a better path is very exciting to me.
What are you reading for enjoyment?
When I'm not at work I mostly read for enjoyment—I especially like reading old mystery novels. I also read books with a crossover with psychology. Right now I'm reading a book by Hugh Prather called Notes to Myself, that's probably the forerunner of positive psychology. On a professional note, I'm reading In an Unspoken Voice by Peter Levine, one of the pioneers in our current understanding of trauma. I'm also re-reading Anatomy of the Soul by Curt Thompson, a synthesis of Christian faith and the neurobiology of attachment.
Where and how do your students give you hope?
Students are different today from when I was a student and some of those differences I worry about. But I also believe that students today have a broader view of the world than previous generations. I think they have a deeper sense of their responsibility to the world. The idea that we are supposed to be the change in the world is mainstream amongst young people today and that gives me a lot of hope. The parents of this generation of students often had more time to spend with their children and I can see that in my students. The corresponding sense of confidence they have about them because of this is where I see hope in this generation.
What do you most long for in your work?
I always want my students to understand and appreciate what an incredible privilege it is for them to be in school. We talk a lot about how stressful it is for students to be in school, and it is stressful and it's good that we talk about that. However sometimes I think we overlook what a privilege it is to receive an education. I long for us to always remember that. Marks matter, but they matter so much less than education. Education is never ever wasted.
Do you have any interesting projects underway in the broader community or church?
As a part-time faculty I can move back and forth between my work at CMU and my work as a therapist. The learning that I do to stay current and knowledgeable in helping my clients with trauma helps me in my teaching at CMU. I'm increasingly interested in resiliency. We're created to be resilient and learn from trauma. Social support is one of the biggest determinants of how we recover from trauma so I'm interested in growing social support and growing resiliency.
Print This Article