Faculty Profiles
Faculty: In Their Own Words – Dr. John Brubacher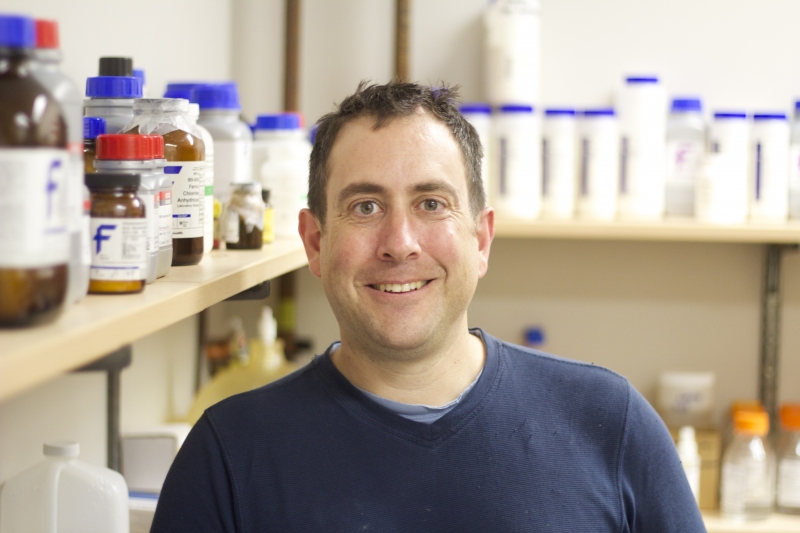 Dr. John Brubacher, Assistant Professor of Biology, has worked at CMU since 2008.
What do you love about your work here?
One of the things I appreciate is that at CMU, we have our four commitments: Educate for Peace–Justice; Learn through Thinking and Doing; Welcome Generous Hospitality... Radical Dialogue; and Model Invitational Community. To work at a place that's seriously trying to make those sorts of things the undergirding aspect of an education is exciting.
What are you excited about teaching in the coming school year?
This winter I'm teaching a course called The Genetic Revolution. I'll guide students through a series of the greatest experiments in the history of genetics. I'm excited because I'll be teaching it in historical progression, with the idea being that it will help give students some insights into not just what we know about genes and how they work in organisms, but how we figured it out.
What are you researching and writing right now?
I'm researching little flatworms that are called planarians. You can take one and chop it into 100 pieces, and each piece can regenerate and remodel itself to form an intact worm. That allows us to start asking all sorts of questions about how these flatworms—and animals generally—develop and heal. I'm working with colleagues at the Morgridge Institute for Research in Wisconsin, and I'm helping them with a micro anatomical study of the worms to understand how the cells are arranged in a normal worm, and then how they behave when you cut a piece off the worm. The cells need to migrate around—they need to differentiate and specialize to become different types of cells, and we still have a lot to learn about the basics of cell behaviour in that process.
What are you reading for enjoyment?
I like a little mindless mystery every now and then, so I picked up a commemorative set of four famous mysteries by Agatha Christie featuring one of her most famous characters, the Belgian detective Hercule Poirot. I just started Murder on the Orient Express. But these days, I'm mostly reading for school and watching the Olympics.
Where or how do students give you hope?
There's a sense of generosity to our students that gives me hope. One thing that exemplifies what I'm thinking of is that every November, students celebrate Tuition Freedom Day, which marks the end of the fiscal year paid for by student tuition, and the beginning of the year made possible by grants and donations from the Manitoba government, churches, and individual donors. Students host a big festival to celebrate the importance of donor and government funding just to keep this place operational. That's really powerful.
What saying or motto inspires you?
For my parents' 25th wedding anniversary, an aunt of mine cross-stitched them a wall hanging of Micah 6:8: "What does the LORD require of you? To act justly and to love mercy and to walk humbly with your God." I grew up with that on the wall and that's always been one of those things to aim for.
Print This Article