Alumni Profiles
MBA alumna protects data of millions at innovative tech company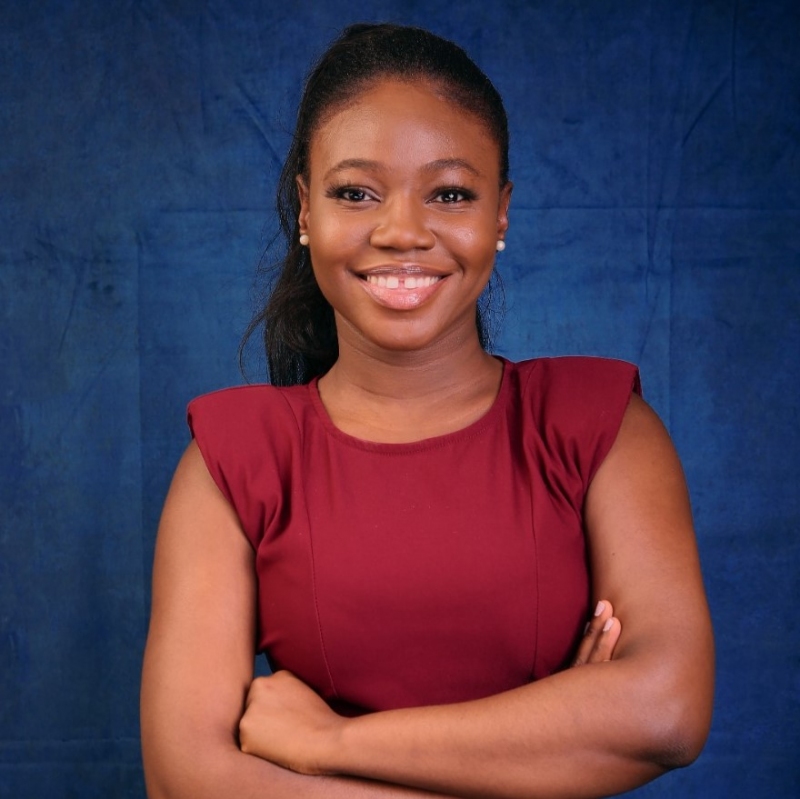 CMU alumna Tomisin Bolorunduro moved to Vancouver, a city where she knew no one, in the midst of a pandemic. But what she moved for was worth it: a job at Trulioo, an innovative tech start-up and global leader in online identity verification and data privacy.
In today's digital world, one can do almost everything online, from opening a bank account to buying cryptocurrency to renting a house—but all these transactions require identity verification and data protection to ensure they're safe and legitimate.
Bolorunduro began working for Trulioo in November as a a Compliance Analyst - Information Securty and Data Privacy. She reviews ISO certifications, researches global data privacy regulations, and leads employee trainings to ensure the company is compliant with the highest and most up to date level of information security.
Bolorunduro, 29, graduated from CMU's Master of Business Administration (MBA) program in 2020. She came to CMU after attaining master's degrees in banking finance and corporate law, working on Wall Street, and living and working in four countries across three continents.
She heard about Trulioo while working as a compliance analyst at a private wealth management firm in Winnipeg, where she investigated money laundering. Trulioo verifies more than five billion people and 330 million companies globally, and counts big names like WorldRemit, Bitbuy, American Express, and Broadway Gaming among its clients. The company has unicorn status, which in business means a start-up company valued at more than one billion dollars.
"We're dealing with very important clients and that makes our work very essential," Bolorunduro says, "and I'm honoured that they trust us enough to do the work. Working for an organization that's in the trust and credibility of such organizations is actually really amazing."
The information security world was new to her, but she wanted to challenge herself, expand her skills, and work at the cutting edge of business and law. "Data is everything in this day and age," she says. She is currently studying for her Certified Information Privacy Professional/Canada certification.
CMU's course on Information and Data Analytics turned out to be essential preparation for her current work. "That course exposed me to understanding how important data is in the life we're living right now," she says. "It was a great foundation to where I am right now."

The ethos of CMU's Redekop School of Business taught her to ask questions like, "Who am I?" and "What do I stand for?" Craig Martin, Assistant Professor of Business at CMU, was one of her references for the job. "One of the first questions he asked was, do their values align with yours?" she says. "That was something particularly the CMU culture imbues... that was really important."
It led Bolorunduro to a job with an amazing work culture and supportive team, where each day brings new challenges and new growth. "Everyone seems really excited to be at work... and I feel that's similar to CMU."
For more information about the Collaborative MBA program at CMU, visit cmu.ca/mba.
Print This Article