CMU to offer timely course on Russian-Soviet history
Winter semester course to connect the dots of history to current events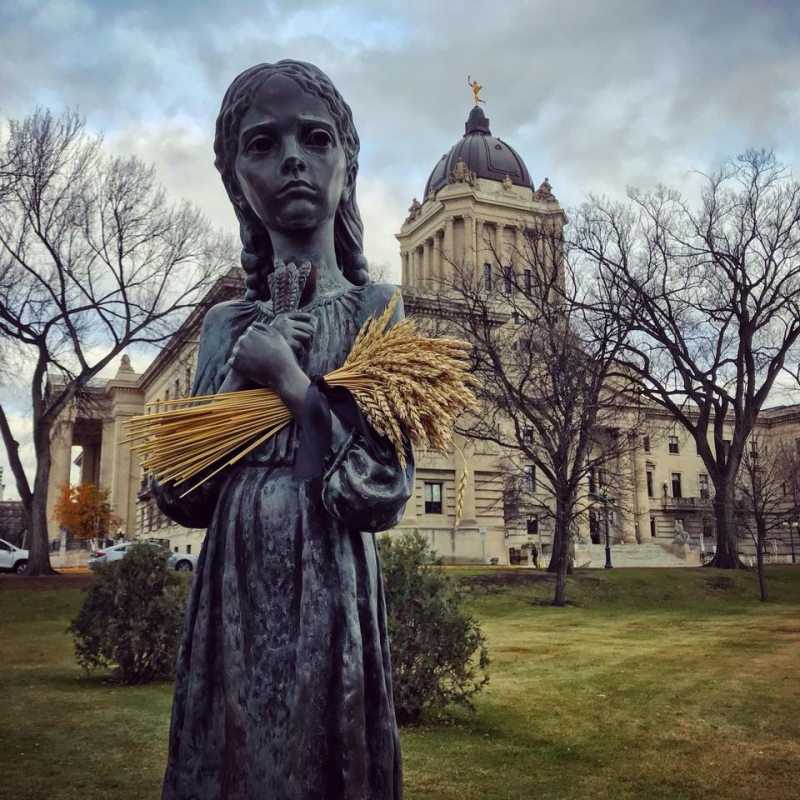 How do we contextualize conflicts and understand justifications for war? While this may be a loaded question with no easy answer, It is nonetheless important to ask when working towards reformative justice.
From ancient Greece to the Canadian West, CMU offers a variety of comprehensive courses to provide students with the necessary tools to discern and explain how ambiguous histories influence our current circumstances.
And now, CMU will offer a course studying the long and complicated history of Russia and the Soviet Union.
Next year, the course will be available in the winter semester and will primarily focus on Stalinism between 1920-1995. By studying The Holodomor, The Great Terror, and forced collectivization, sessional instructor Youngok Kang-Bohr says she hopes to give students an enlightened understanding of the opaque era of the Soviet Union.
While the course was conceptualized and arranged before the recent invasion of Ukraine, it is nonetheless affected by the modern context it exists. Kang-Bohr says being a historian partially means observing how the intricacies of our present expose issues that have been percolating for generations.
Kang-Bohr says her knowledge and background of the subject matter are quite extensive. In 1989, Kang-Bohr moved from South Korea to live in Germany in to pursue a master's in history. This, of course, was a time of great social and political transformation in Europe that led to the fall of the Berlin Wall, a concrete wall physically and ideologically separating Berlin. To most people, the fall of the wall represented global democratization and the end of The Cold War.
Youngok Kang-Bohr will teach
Russia and the Soviet Union
in the 2022/23 winter semester
(photo: UWinnipeg)
"In 1989, '90, '91, I witnessed all these things and processes that were all a part of Soviet [history]," says Kang-Bohr. She says being in Germany during that time felt almost like she was an active participant in history, solidifying her interest in studying the Soviet Union.
She spent multiple years in the late 1990s researching archives in Russia, which she says still retained an intimidating Soviet culture.
Brian Froese, associate professor of history at CMU, says, "Modern conflicts and issues haven't emerged out of nothing; there is context and a past to everything." He says various social, economic, political, intellectual, and historical factors play a significant role in shaping the aggressive tendencies and makeup of a nation.
Froese acknowledges that while this class is not a Mennonite studies course, the history of the Soviet Union plays a major role in biographing the story of Mennonites. "Since the collapse of the USSR and the ending of the Cold War, Mennonites from Canada, and elsewhere, have spent much time traveling back and forth; families were reconnected, archives opened, and deeper historical research was [available]." He says Mennonites were able to weave together the threads of their identity, but now as the ongoing war in Ukraine plays out, the records of their story are decimated.
The annals of Mennonite history are not strictly limited to and do not revolve around Russia and Ukraine. Still, CMU does have students and alumni from the region who are deeply affected by the invasion.
"In Russia, there was never a history of democracy. Before [communism], there was a monarchy with the Romanov family, then the Russian revolution, then Stalin, who tried to rule the country. After the collapse of the Soviet Union, there remained a lot of government control. And now there is Putin, who is doing the same thing Stalin did," says Kang-Bohr.
Kang-Bohr says that there are many more reasons this war came about, but connecting the dots of history can go a long way when trying to comprehend Russia's animosity.
"All this history is quite alien to many students; the communist system, the state-run economy, everything is hard to understand," says Kang-Bohr. "And now, the whole publicity of this war, there is a greater interest to understand how it all began."
Froese is optimistic about the class and says Kang-Bohr "will provide students with background and analysis of an important part of Russian/Soviet history that has global implications, from Cold War to today."
Apply online to register for Russia and the Soviet Union or any other CMU course. Current CMU students can register via the CMU Student Portal.
HIST-3030 Russia and the Soviet Union: (3.0 credit hours) This lecture/seminar course will cover the rise and fall of the Soviet Union (1917-1991), from its roots in the Russian Revolution as the world's first socialist state to its collapse. Through this exploration major topics will be covered including: nationality policies, industrialization, collectivization and the Great Famine, political persecutions and purges and popular reactions during the 1930s, World War II and women in the Soviet military, and the Cold War through its changes involving Stalinism, Khrushchev's thaw, détente and stagnation of the late-1960s and 1970s, followed by Gorbachev's reforms and Soviet demise. Prerequisite: 30 credit hours of university-level study, including 6 credit hours of 1000-or 2000-level history.
Printed from: media.cmu.ca/story-russian-soviet-history-course