Stories
CMU biology major co-authors paper published in landmark science journal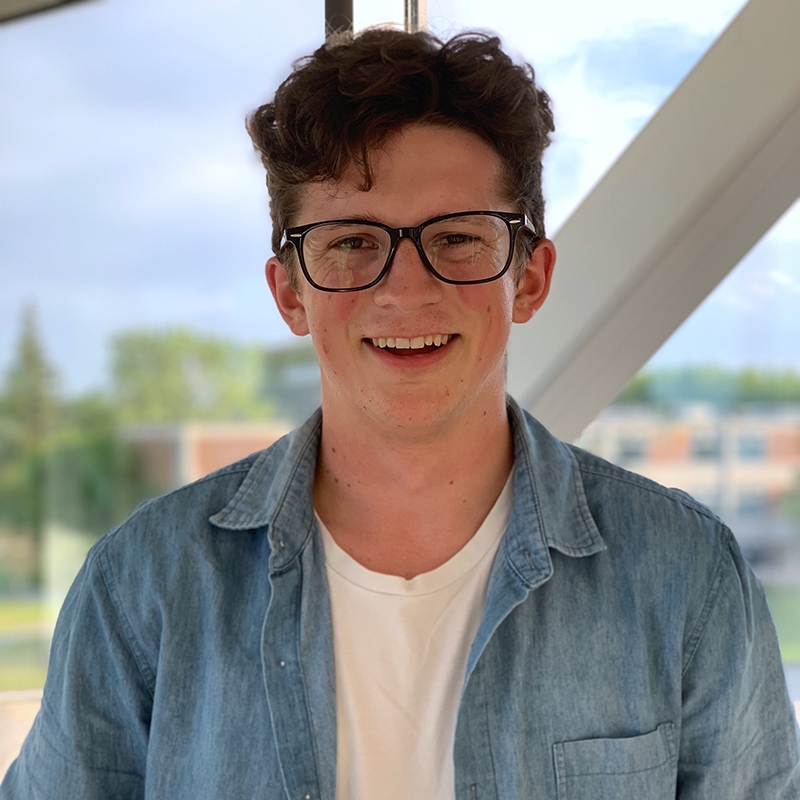 Levi Klassen's (CMU '22) second week working at the National Microbiology Laboratory (NML) changed abruptly and without warning, pitching him into an expedited project running from May to November researching and analyzing treatments for the recent outbreak of mpox (the disease formerly known as monkeypox).
A summer of what he thought would be spent organizing files and aiding with odd jobs relating to research ended up leading to publishing a report in the landmark journal Science Translational Medicine in November. Because of his valuable contributions, Klassen, in affiliation with Canadian Mennonite University (CMU), received co-first authorship on the report.
At the time of the report's publication, the mpox virus was circulating in more than 90 countries and had been declared a Public Health Emergency of International Concern by the World Health Organization and the Public Health Agency of Canada. There are currently no approved treatments for mpox in Canada.
Needless to say—for Klassen and the team at the NML—the pressure to know more was on.
"It was an incredible opportunity and honor to be able to work on something so urgent," says Klassen.
The NML, based in Winnipeg, is part of the Public Health Agency of Canada and works with public health partners across the globe to prevent the spread of infectious diseases, health emergency preparedness, and response.
Klassen says that once the mpox cases started rising in Canada, his supervisor Dr. David Safronetz approached him holding a sticky note with the names of various antiviral drugs. Klassen was given only a few short hours to find as much information as he could on those antivirals as Safronetz wrote up the preliminary study design to submit for approval. "It was pretty intense to be working on everything so quickly," remises Klassen. "But it was a priority."
Klassen's role on this project, among other things, create figures, and perform statistical analysis.
"In those early days, I was involved in doing some of the literature searches that helped inform my supervisors on the study design," says Klassen. "When these different experiments started, I compiled and presented to the group the different aspects of the results and what the drug was doing. I used that data to compile the publication, with the help from others, and I made slides that went to the leadership of the Public Health Agency of Canada."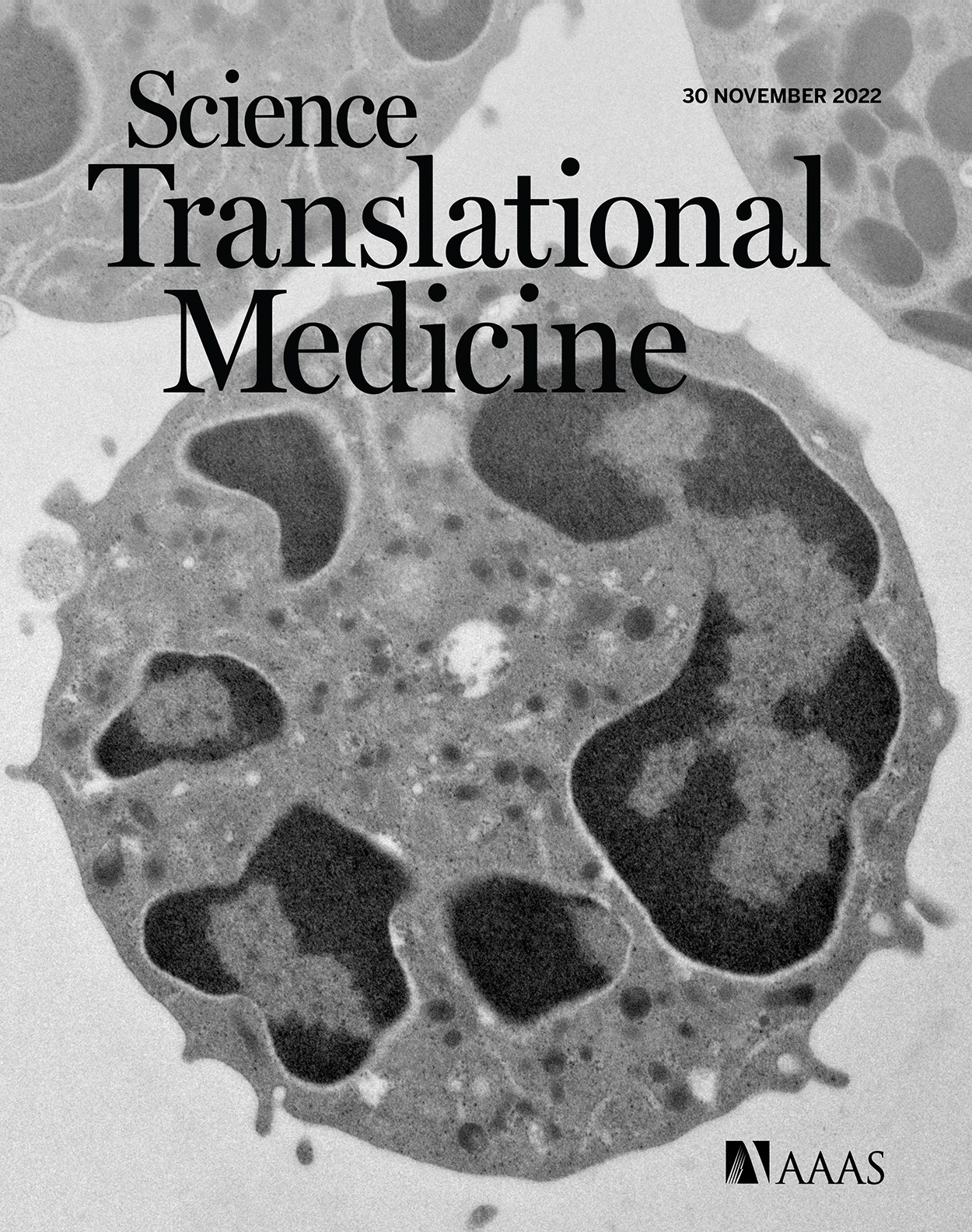 Klassen is very clear that the accelerated nature of this report—so aptly titled In vitro and in vivo efficacy of Tecovirimat against a recently emerged 2022 Monkeypox virus isolate—did not come at the expense of hastiness. Klassen explains how their team's methodology proved effective results, saying, "we tested TPOXX [Tecovirimat] to see if it would be effective against an isolate of mpox that started circulating in the summer, and it worked!"
Klassen says the positive results were validating and exciting. The outcome even garnered attention from some of Canada's most renowned medical personnel. The Chief Public Health Officer of Canada, Dr. Theresa Tam, tweeted about the report online, saying, "These study data indicate that TPOXX is highly effective against currently circulating [mpox] strains and could be an important contributor to curbing the ongoing outbreak."
When asked what some of the most challenging aspects of this research were, Klassen responded quickly. "Because of the timely nature of this, I had to be very intentional about picking things up very quickly, doing it right, and carrying that forward," he says. "CMU prepared me very well."
Working on projects with faculty, conducting literature reviews, data analysis, presentations, and hands-on lab work gave Klassen the fundamental skills and understanding of the modes of operation to conduct scientific research.
As Chair of Science at CMU, Candice Viddal says, "When viruses spread globally, it becomes an international priority to control and prevent further infection rates as quickly as possible." She says that research, such as the one Klassen was a part of, is one of the many important tools and steps vital to controlling and preventing outbreaks.
With hands-on experience being a priority for CMU, Viddal is pleased to see such impactful work being done by CMU students. "Levi's involvement in the work at the NML while an undergraduate reflects the strong foundation of knowledge and skills that our students acquire throughout their program that they can transfer to and build on in different contexts."
"CMU has a lot of aspects of different courses that teach you how to communicate scientifically and really try to get you to understand how to present things in a way that is accessible to people," says Klassen. "I learned to do that while at CMU."
Klassen says that receiving first co-authorship on this report was rather humbling and surprising. After all, it's not every day that an undergrad student publishes a report from a government agency in a journal of this prestige. "Because of my role being involved in the data analysis and presenting what all the data looked like to all the team members as we were going through it, it meant I was involved in the decision-making process on how to go forward," says Klassen. "It was a product of a bunch of things; being at a place where I had the right skills and because I was in the place with the right people."
"It was really cool to work on something that had this kind of significance, and I'm thankful I had the skills to join in," says Klassen.
Read the full report here: https://www.science.org/doi/10.1126/scitranslmed.ade764
Print This Article