CMU announces 2020 fall enrolment numbers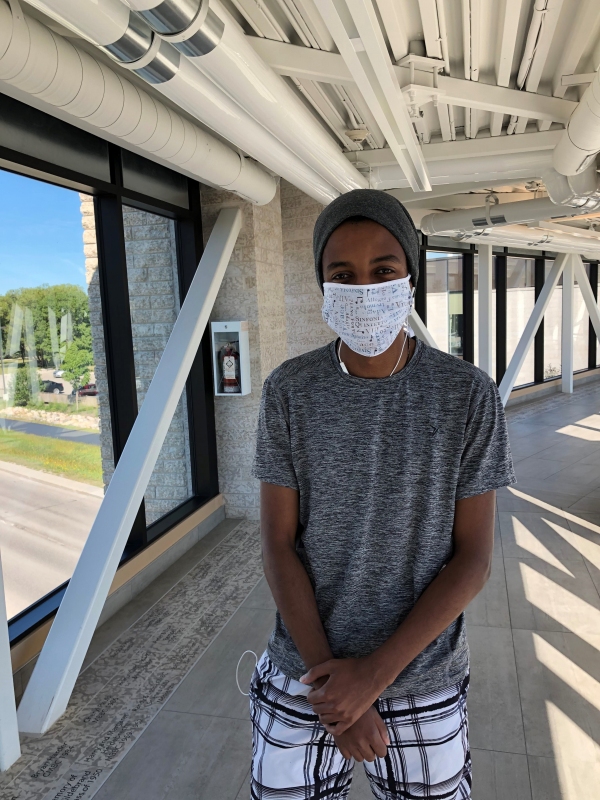 CMU starts the 2020-21 academic year as the only fully accredited Manitoba university to provide on-campus living and in-person classes beginning Fall 2020. As of September 8, undergraduate and graduate students enrolled at CMU's main campus sits at 617 students.
Preliminary reporting indicates an overall 1.9% decline in students enrolled in the CMU Shaftesbury campus undergraduate and graduate degree programs.
Returning undergraduate student full-time equivalent (FTE) enrolment has increased by 6%, while first-year undergraduate enrolment is down overall by 20%, driven significantly by a decline in incoming international students given the impact of COVID-19.
One-hundred and fifty-two students are living in on-campus apartments and dormitories, in single occupant rooms only.
While all classes are being offered in-person, including outdoor learning spaces settings, approximately 8% of students have elected to attend classes online.
Physical distancing protocols consistent with Manitoba Health directives have been instituted throughout the campus (see Return-to-Campus Framework), as well as a mandatory mask usage policy for all students, faculty, and staff. All in-person courses are augmented with hybrid, online learning tools to make it possible for students to participate while unable to be on campus.
CMU President Dr. Cheryl Pauls is heartened by the way the students have embraced the challenges of the new school year.
"I'm encouraged to see how students have come together to share responsibility for the health, safety, and well-being of all—both on campus and as part of the larger community."
CMU is committed to actively incorporating student wellness initiatives, reflected in new levels of personal support and creative activities involving arts, movement, and athletics.
CMU reports that enrolment at Menno Simons College, CMU's program centre affiliated with the University of Winnipeg, has declined somewhat. CMU will confirm details when more information is available from the University of Winnipeg.
Final enrolment figures will be confirmed in the upcoming weeks as registrations continue to be processed.
About CMU
A Christian university in the Anabaptist tradition, CMU's Shaftesbury campus offers undergraduate degrees in arts, business, humanities, music, sciences, and social sciences, and graduate degrees in Theology and Ministry, Business Administration, Peacebuilding and Collaborative Development. CMU is a member of Universities Canada.
For information about CMU, visit cmu.ca.
Kevin Kilbrei, Director of Communications & Marketing
kkilbrei@cmu.ca; 204.487.3300 ext. 621
Canadian Mennonite University
500 Shaftesbury Blvd., Winnipeg, MB R3P 2N2
Printed from: media.cmu.ca/nr-2020enrolment