News Releases
CMU is Climate Smart certified again in 2022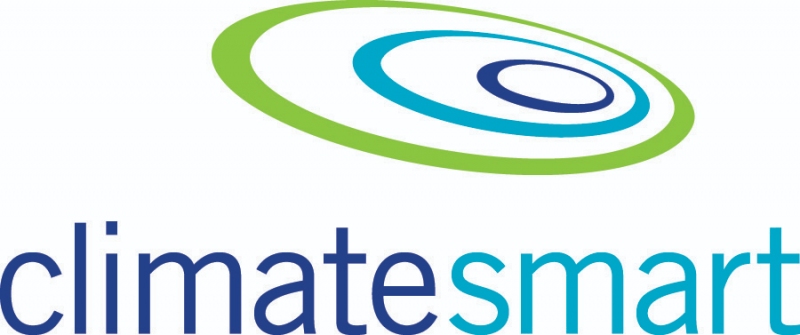 Maybe it's that Canadian Mennonite University (CMU) is nestled delicately into the scenic Assiniboine Forest; possibly, it's a deeply embedded philosophy or theology, but it's clear that sustainability has always been important to CMU.
Suitably, CMU is once again Climate Smart certified for 2022—apt timing for Earth Day. This is CMU's second certification. The first was in 2020.
The Radical Climate Smart program helps organizations, businesses, and institutions create a greenhouse gas (GHG) inventory, then devise an emissions reduction plan to act on.
CMU's initial baseline GHG year was set in 2017, meaning for CMU to qualify for the certification, the university must develop and act on GHG abatement plans in subsequent years. The Climate Smart certification for 2022 means the emissions data recorded during the 2021 fiscal year was lower than the set baseline in 2017.
The chair of the Advisory Committee for Sustainability, Ray Vander Zaag, says it's encouraging to see CMU take significant steps to reduce its GHG emissions. "I think the Climate Smart certification is a tool—a tool that gives us information," says Vander Zaag. "The impact on our environmental footprint is real, so we need to learn to think more broadly about all the impacts our decisions have."
With a 38 percent decrease in emissions since the baseline year, CMU's reductions are equivalent to 135 fewer passenger vehicles driven for an entire year. Vander Zaag says the two main components of CMU's emissions reductions were building heating and a significant reduction in air and land travel related to programming changes.
CMU's reduction plan for 2021 focused on energy, heating, and transportation. CMU targeted various categories outlined in an adjoining emissions report to achieve this year's Climate Smart certification. The report indicates areas of further emissions reductions that CMU could further address, such as waste, heating, and staff engagement.
While CMU was already making positive changes related to building heating and travel, it's worth noting that the COVID-19 pandemic represents an important variable in the reduction of emissions in 2020 and 2021. As the number of campus commuters and on-campus activity returns to normal levels, emissions will surely increase over those reported in CMU's most recent emissions report.
Though it is encouraging to see a reduction in 2021, "we need to keep working on it each year over many years, to be able to see actual trends among the inevitable year-to-year variability," says Vander Zaag.
CMUs Director of Strategic Advancement, Julene Sawatzky, has been involved in the certification process since the university's initial GHG inventory. She says, "This data does help form a contextual understanding of CMU's contribution of GHGs so that as plans are formed over time, they may be well informed to be as effective as possible."
Both Sawatzky and Vander Zaag are optimistic that CMU will set a specific and formal sustainability policy to help guide future decisions and planning.
"I would like to see CMU decide on an overall approach to sustainability that, given the complexity of both the issues and of our institution, would be wholistic and utilize particular strengths of theology and academic research into an integrated planning framework," says Sawatzky. "That would not only move our campus towards climate resilience in pragmatic ways but also has us continue to contribute to the discussion more broadly,"
"[Climate Smart certification] gives us a good tool we can use to see how much difference our policies (and our investments in energy efficiency) can make. That should encourage and motivate and guide us in our policymaking and programming and operational decisions," says Vander Zaag.
Read the full GHG emissions report HERE.
Print This Article