CMU to honour César García with the 2023 PAX Award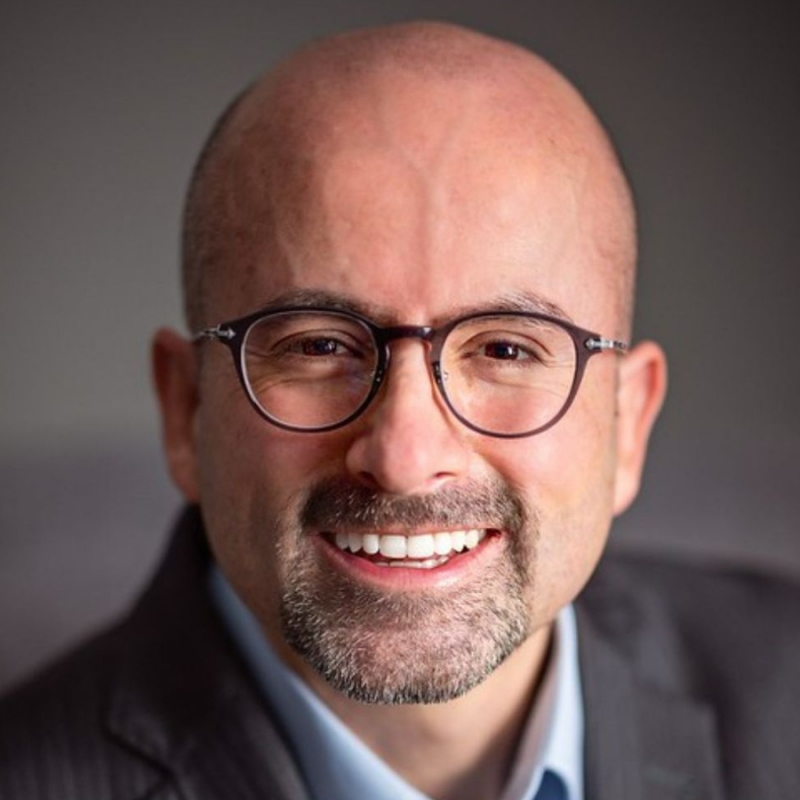 César García, the General Secretary for Mennonite World Conference (MWC), will be recognized with the 2023 Canadian Mennonite University (CMU) PAX Award.
CMU President Dr. Cheryl Pauls will present the award at CMU's Convocation Ceremony on April 29 at Bethel Mennonite Church, where García will also give the commencement address.
"CMU is inspired by César García and Mennonite World Conference as a whole in nurturing a global communion of churches," says Pauls.
The CMU PAX Award, initiated in 2015 and awarded annually, was created to acknowledge and honour people who lead exemplary lives of service, leadership, and reconciliation in church and society.
García has been serving with MWC for nearly 12 years, during which time he has supported roughly 1.5 million members worldwide and 109 national church conferences.
Originally from Bogotá, Colombia, García is the first leader of MWC from the Global South. His unique gifts of compassion, leadership, and participation in restorative ministry provide a valuable perspective that increases the integrity of MWC and its delegates.
Before holding the position of General Secretary, García was chair of the Iglesias Hermanos Menonitas de Colombia (Mennonite Brethren Churches of Colombia) and the MWC Mission Commission secretary. He also previously worked as a church planter, pastor, and professor of Bible and theology.
"In the process of discovering my call, working with the community was a key factor," says García. In what he says is a lifelong journey of exploration, the interplay between his relationship with God and the community created what he says is "like a telescope that, with the passing of the years, gets a little more focused and clearer; Then you can see what you are called to do."
García says that he is proud to now represent a diverse network of Anabaptists and sees the work of MWC as representing a large "unified voice."
MWC host the Shared Convictions of Global Anabaptists, which, inspired by the Anabaptist forebears of the 16th century, models radical discipleship to Jesus through seven central tenants. García says those values that "all of us, in the midst of our diversity, keep. It's because of those central values that we that we have one voice that represents us."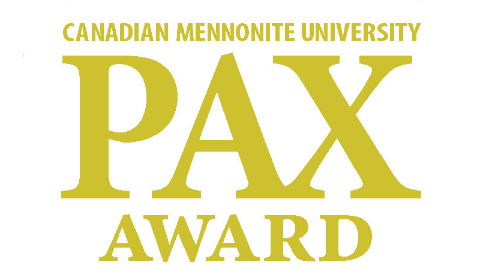 "The MWC Shared Convictions are formative for CMU as a learning community," says Pauls. By participating with MWC in various events through the Peace Commission, the Global Anabaptist Higher Education Network, and global Assemblies, CMU maintains a connection with a worldwide community rooted in the Anabaptist tradition.
García says a fundamental element of the Anabaptist tradition is peace. He says that while members and denominations apart of MWC may be recognized globally for peacemaking and reconciliation efforts, we often fall into internal disputes that divide us. He says we must not forget the spirit of Jesus, the peacemaker, who condemned violence on both a large scale as well as interpersonally.
"To receive [the PAX Award], an acknowledgment of the peacebuilding work that MWC does, is meaningful to us because it speaks to the work we are doing for reconciliation and unity," says García.
For García, few things are more inspiring than bringing people together, and few things come close to seeing people's lives positively impacted by the spirit of community through Jesus. "To be able to affirm unity, help and heal relationships is really something special and fulfilling," says García.
Watch the presentation of the 2023 CMU PAX Award as part of the 2023 Convocation Ceremony live on April 29.
Printed from: media.cmu.ca/news-2023-cmu-pax-award-cesar-garcia