News & Releases
Posted in Faculty Profiles • Tuesday, February 18, 2020 @ 2:15 PM
Cheryl Pauls is the serving president of CMU. Prior to her installment in 2012, she taught for 26 years in the areas of piano and music theory.

What do you love about your work here?
As much as I value the creativity of the arts, I have to admit, even to my musician friends, that I find it takes even more creativity to do administration. That's what I love about my current role; I love the range of people that I get to bring together, the ways I have to think forward when there's no template for how things should go. It's a wonderfully creative task for me!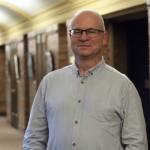 Posted in News Releases • Wednesday, February 12, 2020 @ 9:00 AM
Funding will help ensure every possible measure is taken to make Li Keur, Riel's Heart of the North a reconciliation project, curtain to curtain.
Grant writing is notoriously difficult, time-consuming, meticulous work, yielding unpredictable return on investment. Yet it remains an essential and unavoidable demand of research and creative careers. For Neil Weisensel, adjunct Professor of Music at CMU and composer of Li Keur, Riel's Heart of the North which débuted last year, the effort is paying off. He recently received $50,000 in the form of a federal grant from the Social Sciences and Humanities Research Council of Canada (SSHRCC) for further work on a thriving production.
Posted in Video • Monday, February 10, 2020 @ 11:00 PM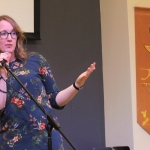 Posted in Stories • Monday, February 10, 2020 @ 3:04 PM
Thanks to a shift in approach, Tuesday all-campus worship gatherings at CMU are attracting a better, more consistent turnout from the student body. What's different? Spiritual Life Facilitator Danielle Morton says that incorporating liturgy has brought much-needed stillness, rest, and intimacy back to a campus worship routine that was not drawing attendance as it once had.
Posted in Video • Friday, February 7, 2020 @ 10:26 AM
Print This Page