News & Releases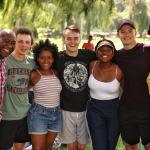 Posted in News Releases • Thursday, April 18, 2019 @ 1:00 PM
From its start in 1998/99, the Outtatown Discipleship School program (Outtatown) has been shaped by a deep commitment to a cohort-based, cross-cultural, faith forming education through which students would come to 'know themselves, know the world, and know God'. Over the past 21 years, many of the 1,457 students who participated in the Outtatown program speak of it as "a life-changing experience."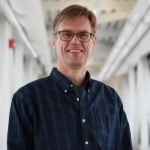 Posted in Faculty Profiles • Thursday, April 18, 2019 @ 10:32 AM
Dr. Ray Vander Zaag, Assistant Professor, International Development Studies, has taught at CMU full-time since 2000.
What do you love about your work here?
Posted in Video • Tuesday, April 16, 2019 @ 11:26 AM
Posted in Video • Tuesday, April 9, 2019 @ 12:58 PM
Posted in Video • Tuesday, April 9, 2019 @ 6:42 AM
Print This Article