Public Events
Public Lectures
Canadian Mennonite University presents a number of annual lectures, including:
Past lectures
Dr. William Cavanaugh – The Myth of Religious Violence
Dr. William Cavanaugh is an American, Roman Catholic theologian known widely for his work in political theology and Christian ethics. He serves as Professor of Catholic Studies at DePaul University and as the Director of the Center for World Catholicism and Intercultural Theology. He is the author of seven books, including The Myth of Religious Violence: Secular Ideology and the Roots of Modern Conflict and Field Hospital: The Church's Engagement with a Wounded World. Cavanaugh lectures widely and his writings have been published in 12 languages.
When
Wednesday, June 17, 2020 | 7:00 PM
Location
Online
The J.J. Thiessen Lecture Series
Founded in 1978 by Canadian Mennonite Bible College, the J.J. Thiessen Lectures are named in honour of a founder and long-time chairperson of the CMBC Board. The lectures seek to bring to the Canadian Mennonite University community something of his breadth of vision for the church.
October 26–27, 2021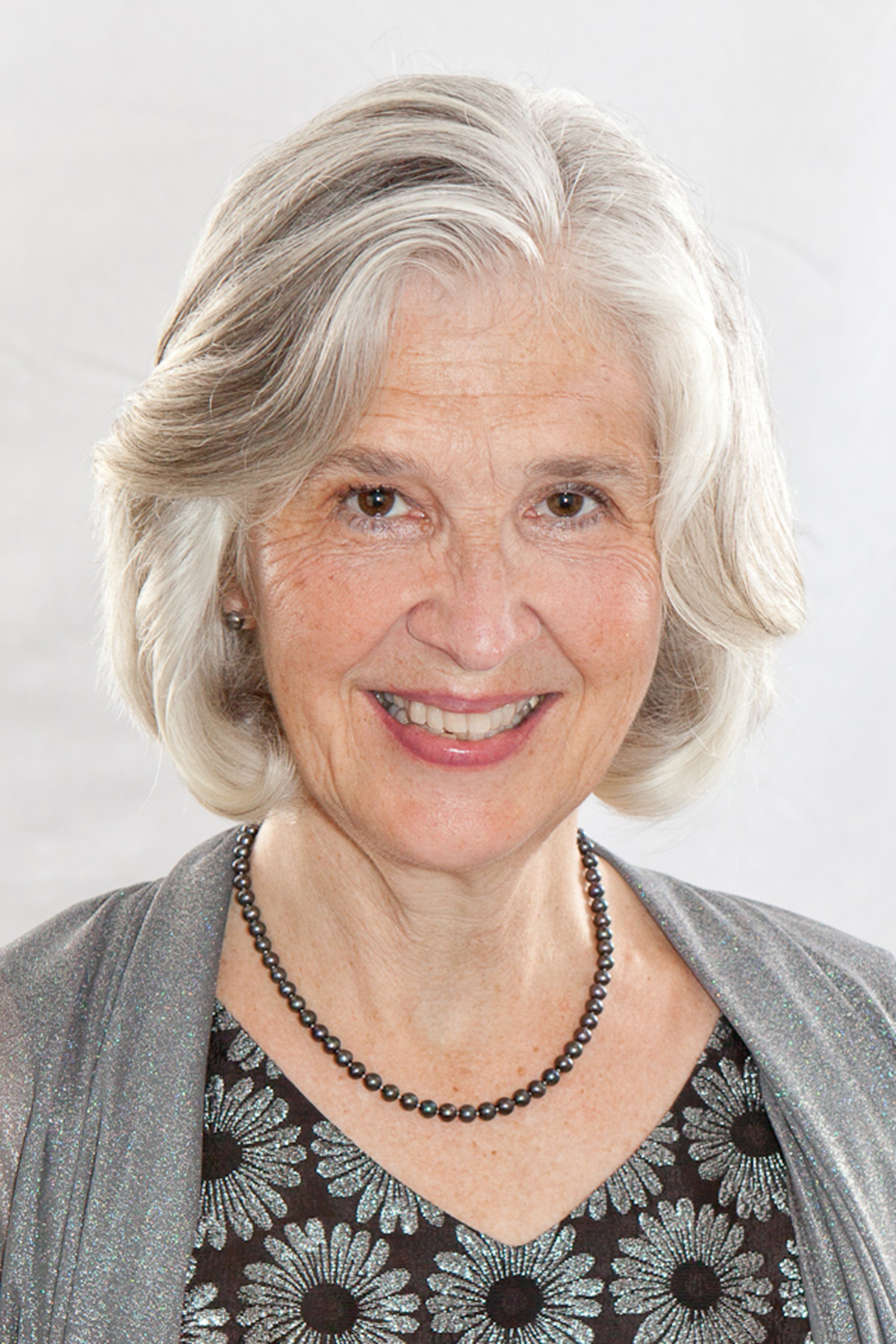 Mediation and the Immediate God
with Dr. Edith M. Humphrey
William F. Orr Professor Emerita of New Testament at Pittsburgh Theological Seminary
In this lecture series, which will be amplified in a forthcoming book, Mediation and the Immediate God (Darton, Longman, and Todd 2022), Dr. Edith M. Humphrey pursues a long-standing debated question: how we can both say that God has a direct relationship with each Christian, and that God uses others in order to bring us to health and glory? Guided by key scriptural passages, and key understandings of this topic and these passages, Dr. Humphrey will probe the significance of intercessory prayer and our mutual dependence in the body of Christ.
The first lecture will lay a common foundation by looking to the chief mediator between God and humanity, the LORD Jesus. Lecture two considers our common mediation for each other, and for those outside the Church. Finally, in lecture three we will consider how the matriarchs in Matthew's gospel provide a model for mediation, and venture into the debated topic of the mediation of the saints. In the end, we will see how mediation is an essential mark of the Church: Christians are meant to be mediators, because we bear the image of Christ, the Great Mediator.
Dr. Edith Mary Humphrey is the William F. Orr Professor Emerita of New Testament at Pittsburgh Theological Seminary. She earned her doctorate from McGill University, Montréal, for which she received the Governor General's Gold Medal, and then lectured at several Canadian universities, while serving as music director for St. George Anglican Church, Ottawa, before taking her position in Pittsburgh. Married to her husband Chris for 46 years, she is a mother of three daughters and sons-in-law, and grandmother to 20 grandchildren. Edith's earliest Christian formation was in the Salvation Army North Toronto Corps, and she was a Salvation Army Officer in Ontario and Quebec with her husband for five years. She then was active in the Anglican communion for 25 years, and was finally chrismated in the Orthodox Church 12 years ago. Since her retirement in January 2021, she has continued to teach in various milieux, write, and speak frequently in Christian and academic contexts.
Dr. Humphrey is the author of numerous articles and nine books on topics as diverse as apocalypses, worship, Christian spirituality, human sexuality, and C. S. Lewis. Her most recent book, Beyond the White Fence, is a novel for middle school children in which six young people travel in time and space to meet the saints for which they are named. Our sessions for this series concern Mediation and the Immediate God, a book in progress that will be published in 2022 by Darton, Longman, and Todd.
Lecture #1: Tuesday, October 26, 7:00 PM
Mediation, the "Immediate" God, and Our Great Mediator
Lecture #2: Wednesday, October 27, 11:00 AM
Mediation Inside and Outside the Household of God
Lecture #3: Wednesday, October 27, 7:00 PM
Mediation, Matriarchs, and the Communion of Saints
Past annual J.J. Thiessen Lectures published by CMU Press.
2019: Dr. Nancy Elizabeth Bedford, Georgia Harkness Professor of Theology at Garrett-Evangelical Theological Seminary in Evanston, IL
Topic: Christology Revisited: Why Jesus Matters
[ VIDEOS ]
2018: Dr. John Witvliet, Director & Professor of Worship, Theology, and Congregational and Ministry Studies at the Calvin Institute of Christian Worship in Grand Rapids, MI
Topic: Violence, Injustice, Trauma, and the Ordinary Practices of Christian Worship in a Social Media Age
[ VIDEOS ]
2017: Dr. C. Arnold Snyder, Professor Emeritus of History, University of Waterloo
Topic: Faith and Toleration: A Reformation Debate Revisited
[ VIDEOS ]
2016: Dr. J. Richard Middleton, Professor of Biblical Worldview and Exegesis, Northeastern Seminary in Rochester, NY
Topic: The Silence of Abraham, The Passion of Job: Explorations in the Theology of Lament
[ VIDEOS ]
2015: Dr. Darren Dochuk, Associate Professor in the Department of History at the University of Notre Dame
Topic: Crude Awakenings: The Faith, Politics, and Crises of Oil in America's Century?
[ VIDEOS ]
2014: Dr. John Swinton, Professor and Chair in Divinity and Religious Studies, University of Aberdeen, Scotland
Topic: Becoming Friends of Time: Disability, Timefulness and Gentle Discipleship
[ VIDEOS ]
2013: Dr. P. Travis Kroeker, Professor of Religious Studies, McMaster University
Topic: Mennonites and Mammon: Economies of Desire in a Post-Christian World
[ AUDIO | Book ]
2012: Dr. Beverly Roberts Gaventa, Helen H. P. Manson Professor of New Testament Literature and Exegesis, Princeton Theological Seminary
Topic: From Powerlessness to Praise in Paul's Letter to the Romans
2011: Dr. Peter Widdicombe, McMaster University
Topic: Scripture and the Christian Imagination: Text, Doctrine, and Artistic Representation in the Early Church and Beyond
2010: Dr. Belden Lane, Saint Louis University
Topic: From Desert Christians to Mountain Refugees: Fierce Landscapes and Counter-Cultural Spirituality
[ AUDIO | BOOK ]
2009: Dr. Peter Ochs, Edgar Bronfman Professor of Modern Judaic Studies, University of Virginia
Topic: The Free Church and Israel's Covenant
2008: Dr. Mark Noll, Professor of History, University of Notre Dame
Topic: A Yankee Looks North: Toward an Appreciation and Assessment of the History of Christianity in Canada.
2007: Dr. Ellen Davis, Professor of Bible and Practical Theology, Duke Divinity School
Topic: Live Long on the Land: Food and Farming from a Biblical Perspective.
2006: Dr. Joel J. Shuman, King's College, Wilkes-Barre, PA
Topic: To Live is to Worship: Bioethics and the Body of Christ
[ BOOK ]
2005: Dr. Paul J. Griffiths, Schmitt Professor of Catholic Studies at University of Illinois at Chicago
Topic: The Vice of Curiosity: Towards a Theology of Intellectual Appetite
[ BOOK ]
2004: Dr. Peter C. Erb, Professor of Religion & Culture at Wilfrid Laurier University, Waterloo, Ontario
Topic: Late Medieval Spirituality and the Sources for Peace and Reconciliation: Bridget of Sweden, Catherine of Siena, Julian of Norwich
2003: Dr. Paul G. Hiebert, Distinguished Professor of Mission and Anthropology at Trinity Evangelical Divinity School
Topic: Doing Missional Theology
2002: Dr. Seán Freyne, Professor of Theology in the School of Religions and Theology at Trinity College, Dublin
Topic: Jesus, Jews, and Galilee
2001: Dr. Letty M. Russell, Yale University Divinity School
Topic: Practising God's Hospitality in a World of Difference
2000: Dr. William P. Brown, William Marcellus McPheeters Professor of Old Testament, Columbia Theological Seminary
Topic: God and the Imagination: A Primer to Reading the Psalms in an Age of Pluralism
[ BOOK ]
1999: Dr. T.D. Regehr, Professor of History, University of Saskatchewan
Topic: Peace, Order & Good Government: Mennonites & Politics in Canada
[ BOOK ]
1998: Dr. Eugene H. Peterson, Professor of Spiritual Theology, Regent College
Topic: Christ Plays In Ten Thousand Places
1997: Dr. Richard B. Hayes, George Washington Ivey Professor of New Testament, Duke Divinity School
Topic: New Testament Ethics: The Story Retold
[ BOOK ]
1993: Dr. Phyllis A. Bird, Garrett-Evangelical Theological Seminary
Topic: Feminism and the Bible
1990: Dr. Werner O. Packull, Mennonite Archives of Ontario, Conrad Grebel University College
Topic: Rereading Anabaptist Beginnings

John and Margaret Friesen Lectures
The John and Margaret Friesen Lectures in Anabaptist/Mennonite Studies are co-sponsored by Canadian Mennonite University, the Mennonite Heritage Centre, and the Centre for Mennonite Brethren Studies. The inaugural lectures in November 2002 were delivered by Dr. Abraham Friesen (Professor of History, University of California, Santa Barbara), the generous donor who initiated the lecture series.
– CANCELLED DUE TO COVID-19 –
"What if Mennonites Had Never Left the Netherlands?"
with Dr. Piet Visser, Emeritus Professor, Vrije Universiteit, Amsterdam
[ news release ]
What if the 16th-century Dutch and North-German ancestors of so many North American Mennonites had decided not to escape from persecution in the Low Countries? What if they had not departed to find asylum in the swampy flatlands of the Polish Vistula Delta or gone to develop new settlements in the Ukraine—and, therefore, not been faced with the atrocities of tsarist tyranny, communist revolution, or Nazi war?
Since the course of history is irreversible, the "what-if" question remains a hypothetical one! However, Dutch Mennonite history offers a trans-historical picture of Mennonite socio-religious identity in which the narrative of migration and resettlement—a feature that shapes so many other branches of the global Mennonite Church—is largely absent. The history of Dutch Mennonitism is not only the story of the early stages of the Dutch-Prussian-Russian Mennonites who are now in North and South America, but also the story of the Dutch Anabaptist-Mennonite traditions that never left the Netherlands. During the times of persecution not all hunted heretics fled their homelands: many survived in the Low Countries, at the cost of some 2,000 casualties. Thus, there are two parallel but divergent stories of Mennonitism originating from this shared beginning—like two twins that have grown up separately. Comparison of the history of Dutch Mennonitism set alongside the history of those (Dutch) Mennonites who moved away makes it possible to consider the simultaneous developments and trends among these groups. Internal and external characteristics of these related groups are the results of the differing patterns of societal assimilation and segregation that occurred within their respective geographical, socio-political, and cultural contexts.
Bearing this twin focus in mind, Dr. Piet Visser's lectures will concentrate on the Dutch side of this global family.
Thursday, March 19, 2020
Part I: Why Mennonites became Doopsgezind: The dynamics of the Dutch branch of the Dutch-Prussian-Russian Mennonite Tradition (1535-present)
11:00 AM | CMU Chapel (600 Shaftesbury Blvd.)
His first lecture offers a birds-eye-view of the Dutch story by concentrating on the various turning points that resulted in changes to theology and ethics among the Mennonites. He will highlight the ways in which key external social impulses created the conditions for change, contributing to both doctrinal and practical shifts in Mennonite beliefs and practices.
Part II: The literary art of the Dutch poet and playwright Claas Bruin (1671-1732) and his Doopsgezind contribution to Dutch culture
7:00 PM | Marpeck Commons (2299 Grant Ave.)
The second lecture, a case study, concentrates on the life and works of an Amsterdam accountant, Claas Bruin (1671-1732). Though he is little known today, Bruin gained national renown as a poet and playwright in his lifetime. Visser will consider some of the ways that this literary artist, who was well attuned to the demands and niches of the early modern Dutch cultural markets, nonetheless remained rooted in his Mennonite/Doopsgezind milieu.
About Dr. Piet Visser
Dr. Piet Visser (b. 1949) was born and raised in a Doopsgezind family, on a farm in the northern province of Friesland, the Netherlands. He lives with his second wife, Marja Gehem. He is the father of a daughter (38), a son (32), and a grandfather of three boys. In 1964 he left the church; from 1972 forward he fulfilled his 2.5 years of civic duty as a conscientious objector in alternative service. As a non-believer, he considers himself a cultural Doopsgezind.
Visser started his professional career as a primary school teacher in 1971 and went on to teach Dutch at a high school in Leiden. Subsequently, he studied Dutch literature of the Golden Age at the University of Amsterdam. After finishing his dissertation in 1988, for which he was awarded the prestigious Prince Bernhard Foundation Prize, he became the curator of the Church History Collections (including the famous Doopsgezind Library) of the University of Amsterdam. In 1996 he was appointed Chief Curator of the Amsterdam University Library. Meanwhile, he had a 10-year tenure as a part-time special professor in The History of Dutch Books and Manuscripts (1450-1800) within the Arts Faculty of the University of Amsterdam. From 2002 until 2014 he was a full professor of The History of Dutch 'Doperdom' (Anabaptism/Mennonitism) at the Mennonite Seminary and the Faculty of Religion and Theology at the Vrije Universiteit, Amsterdam. He was the editor in chief of Doopsgezinde Bijdragen (1984-2014), and the founder and main editor of two scholarly book series. He has published and co-authored more than 30 separate titles, and more than 90 scholarly articles.
2019: A Twentieth Century Reformation: Anabaptism in Guatemala
Lecturer: Dr. Patricia Harms, Associate Professor of History, Brandon University
2017: Faith and Toleration: A Reformation Debate Revisited
Lecturer: C. Arnold Snyder, Professor Emeritus, History, at Conrad Grebel University College
2015: Come Watch This Spider: Animals, Mennonites, and the Modern World
Lecturer: Royden Loewen, Chair in Mennonite Studies and Professor of History at the University of Winnipeg
2009: Mennonite Women in Canadian History: Birth, Food, and War
Lecturer: Marlene Epp of Conrad Grebel University College.
2008: Church and ethnicity: The Mennonite Experience in Paraguay
Lecturer: Alfred Neufeld, Dean of the School of Theology of the Protestant University of Paraguay.
2007: Mennonite Identity in the 21st Century
Lecturer: John D. Roth
2006: Sacred Spaces, Sacred Places: Mennonite Architecture in Russia and Canada
Presenters: Rudy Friesen, Harold Funk, Roland Sawatsky
2005: Recovering A Heritage: The Mennonite Experience in Poland and Prussia
Lecturer: Peter Klassen, Professor Emeritus of History, California State University, Fresno
Past Lectures
Rev'd Dr. David Widdicombe Lecture
And His Hands Prepared the Dry Land: political theology of climate change
[ news release ]
In the face of historical emergencies, societies are always being invited to reconsider priorities and possibilities. Climate change is here—whether catastrophic or not, climate change is here.
This lecture will:
Explore some of the theological tools for thinking about the climate crisis and consider how all the outdated values of the past might be our last chance to still have a future.
Embark in a conversation about the climate emergency and how churches ought to respond
Attempt to retrieve Christian perspectives from the past for use in resisting the dominant scientific/technological assumptions of our time
Challenge the sense that nature has no soul—that if nature is merely a thing, then everything on it and in it is available for human consumption.
Claim that in the midst of the climate crisis our call as Christians is to honour the God who rules over earth and heaven. Local and national communities should find ways to conserve their own fossil fuels in the depths of the earth...and so re-create the historic and customary connections between nature and culture, land and life, love for neighbour and nature which are central" to the messianic love of the Jewish and Christian communities.
By faith we must ask what God has to do with the climate and how we should think about and understand the climate in the light of the death and resurrection of Christ.
In hope, we must ask, what we can hope for, work for, and expect to have to deal with in the future, whatever it may turn out to be.
Through love we must ask how we shall live together, survive together, as a church and as a wider set of communities whatever the future may bring. We should know now and commit to whatever is for the good of this place and neighbourhood in acts of friendship, solidarity, and love because we will need each other.
Rev'd Dr. Widdicombe is the Rector of Saint Margaret's Anglican Church in Winnipeg.
When
Wednesday, November 13 | 7:00 PM
Where
Marpeck Commons | 2299 Grant Ave.
Livestream
NOTE: there was mid-lecture failure in the livestream. A transcript of the lecture will be posted here when available.
A Public Lecture by Dr. Emily Welty, presented by the Canadian School of Peacebuilding
Imagination, Courage, and Resilience
Amidst feelings of hopelessness in the face of injustice, inequality and systems of oppression, how can we create communities of imagination, joy and resistance? Join Dr. Emily Welty as she explores these intersections by reflecting on her Nobel Peace Prize experience as part of the International Campaign to Abolish Nuclear Weapons.
Welty is an activist, academic, and artist working in the field of Peace and Justice Studies. She is a professor and director of Peace and Justice Studies at Pace University in New York City and currently serves as the Vice Moderator of the World Council of Churches Commission on International Affairs.
She has worked on nuclear disarmament from the perspective of faith-based resistance to nuclear weapons and was part of the International Campaign to Abolish Nuclear Weapon's 2017 Nobel Peace Prize. Her scholarship and research focuses on faith-based peacebuilding and development work as well as nonviolent resistance.
[ News Release ]
When
Wednesday, June 19 | 7:00 PM
Where
Marpeck Commons | 2299 Grant Ave.
Livestream Feed
Proclaiming the Claims of Christ Lecture Series
This lecture series has been offered at CMU since 2007. The series addresses the various dimensions of Christian apologetics (theory, evangelism, Gospel and society, singularity of Christ in a multi-cultural context, etc.).
Previous Lectures
2011: Cancelled
2012: The Unique Gift of Christ
Lecturer: Dr. Benne Jordan-Trexler Professor of Relgion Emeritus and Director of the Center for Religion and Society at Roanoke College, Salem, Virginia.
2010: Proclaiming the Unique Claims of Christ; Negotiating the Christian-Muslim Interface
Lecturer: Emmanuel Ali El-Shariff
2009: Being a Christian in the public media, radio broadcaster, and media commentator
Lecturer: Michael Coren
2008: Proclaiming Christ in a Post-Christian World
Lecturer: John Stackhouse, Regent College.
2007: Joe Boot, evangelist, apologist, author and the executive director of Ravi Zacharias Ministries in Canada.
A public lecture with The Honourable Senator Murray Sinclair
The TRC, Calls to Action, and the Mountain Before Us: Stories of Hope and Challenge
[ news release ]
CMU is honoured to host The Honourable Senator Murray Sinclair as he shares stories and insights of Canadian communities, churches, and educational institutions responding to the TRC's 94 Calls to Action.
The Honourable Senator Sinclair served the justice system in Manitoba for over 25 years. He was the first Aboriginal Judge appointed in Manitoba and Canada's second.
He served as Co-Chair of the Aboriginal Justice Inquiry in Manitoba and as Chief Commissioner of the Truth and Reconciliation Commission (TRC). As head of the TRC, he participated in hundreds of hearings across Canada, culminating in the issuance of the TRC's report in 2015. He also oversaw an active multi-million dollar fundraising program to support various TRC events and activities, and to allow survivors to travel to attend TRC events.
Monday, March 5 | 7:00 PM
Marpeck Commons (2299 Grant Ave.)
A public lecture with John Ralston Saul, presented by CMU's Canadian School of Peacebuilding
Living with Uncertainty: The Road to Peace
Canada is more and more isolated from its allies because, without exception, the United States and European countries are shaping themselves towards internal divisions and external fear. They remain caught up the in old 19th Century idea of how nations function. You can see this in Europe on their handling of the refugee crisis. One of the curiosities of the continent is that every year over the last 70 years it has received large numbers of immigrants, and yet it has never been able to admit that this would require massive changes in how they imagine themselves. In many ways, this crisis is all about an immigration continent which cannot admit that reality, and so, has no immigration policy. Only by embracing concepts of uncertainty can they find ways to live together, both within their countries and with their neighbours.
John Ralston Saul is an award winning essayist and novelist whose contributions have had a growing impact on political and economic thought in many countries. Declared a "prophet" by TIME magazine, he is included in the prestigious Utne Reader's list of the world's 100 leading thinkers and visionaries. His 14 works have been translated into 28 languages in 37 countries. Some of his most important works include the philosophical trilogy, Voltaire´s Bastards, The Unconscious Civilization, and The Doubter's Companion with its conclusion, On Equilibrium. His most recent work, The Comeback (Le Grand Retour)—an examination of the remarkable return to power of Aboriginal peoples in Canada—has greatly influenced the national conversation on Indigenous issues in the country. Saul is the former President of PEN International, co-Founder and co-Chair of the Institute for Canadian Citizenship. He is a Companion of the Order of Canada and the Order of Ontario. — johnralstonsaul.com
Rev'd Dr. David Widdicombe Lecture
To Sow the Wind: An Argument Against the War on Terror and Other Bad Ideas
Just War theory has received a lot of attention in recent times but the results have been mixed. It is no longer a tradition of thought designed to place strict restraints upon the use of force in the necessary use of force in restraint of evil. Under the pressure of humanitarian interventionism, theories that democracies do not fight wars against each other, American (and Western) exceptionalism, supposed states of emergency, and other ideological adventures upon the turbulent seas of the international order, the tradition has lost its profound Augustinian political skepticism and moral realism. This lecture will ask whether the restraint of force wasn't always a better (foundational) idea than the pursuit of justice in the just war tradition, a tradition that once thought war tragically endemic and sometimes justified, but never simply unambiguously just.
Rev'd Dr. Widdicombe is the Rector of Saint Margaret's Anglican Church in Winnipeg.
[ news release ]
Winter Lecture Series
The CMU Winter Lectures was an annual public lecture series that highlighted the arts, science, humanities, and interdisciplinary studies at CMU and to foster dialogue between these disciplines and the Christian faith. The series ran from to 2006 to 2011.
Audio/video recordings of these lectures are available through CommonWord Bookstore and Resource Centre.
2011: Resonance, Receptivity, and Radical Reformation
Lecturer: Dr. Romand Coles, McAllister Chair in Community, Culture, & Environment at Northern Arizona University. Resonance, Receptivity and Radical Reformation
2010: Paradoxes of Reconciliation
Lecturer: Vern Redekop, Associate Professor of Conflict Studies at Saint Paul University in Ottawa. Topic: Paradoxes of Reconciliation
2009: Placing Our Faith in a Placeless World?
Lecturer: Dr. Norman Wirzba, Research Professor of Theology, Ecology and Rural Life, Duke Divinity School. Topic: Placing Our Faith in a Placeless World?
2008: Art, Beauty, and Christian Theology
Lecturer: Erica Grimm Vance, Assistant Professor and Visual Arts Coordinator, Trinity Western University. Topic: Art, Beauty and Christian Theology.
2007: Cosmology, Evolution, and Resurrection Hope
Lecturer: Dr. Robert Russell, Professor of Theology and Science, Graduate Theological Union, and Director for the Center for Theology and the Natural Sciences. Topic: Cosmology, Evolution and Resurrection Hope.
2006: Psychology and Theology
Lecturer: Alvin Dueck, Evelyn and Frank Freed Professor of the Integration of Psychology and Theology, Fuller Theological Seminary
Print This Page